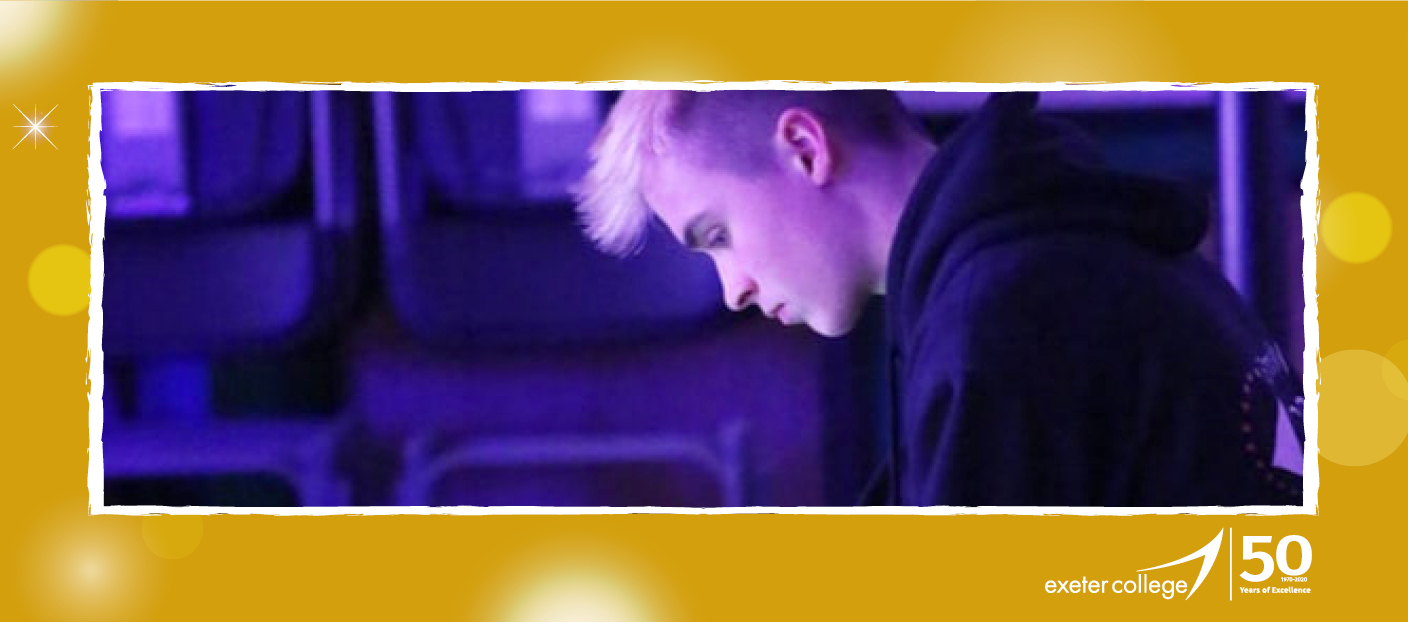 The Sound of Success: Alumni on his Fledgling Career as a Sound Engineer
As part of Exeter College celebrating 50 years as the UK's first ever tertiary college, we're talking to some of the inspirational students, staff and alumni who have helped make us the Ofsted Outstanding education provider we are today.
Since finishing his course at Exeter College, no day has been the same for alumni Jed Holmes. Working on impressive projects as a sound engineer, 19-year-old Jed has worked all over England and even in the USA.
Jed completed his Music Technology BTEC Extended Diploma in 2019 and has been working at the Exeter branch of Stage Engage ever since.
Jed explained, "Doing the Music Technology course was great. I had engaging lecturers and it gave me a good starting point for my career."
Since working with Stage Engage, Jed has participated in some incredibly exciting activities both in England and Boston, Massachusetts. His highlights so far have included doing the sound for The Royal Television Society Awards in Birmingham and producing the sound for several BBC premieres including Man Like Mobeen and This Country.
Jed's advice to anyone else who may want to work in his industry is to get as much work experience as possible.
He continued, "While in college I worked with Seventh Wave Audio on a pantomime in Bournemouth. Here I was taught to mix, and at one point, I ended up delivering the sound for nearly 1,600 people. I also fitted everyone's microphones which was a valuable experience."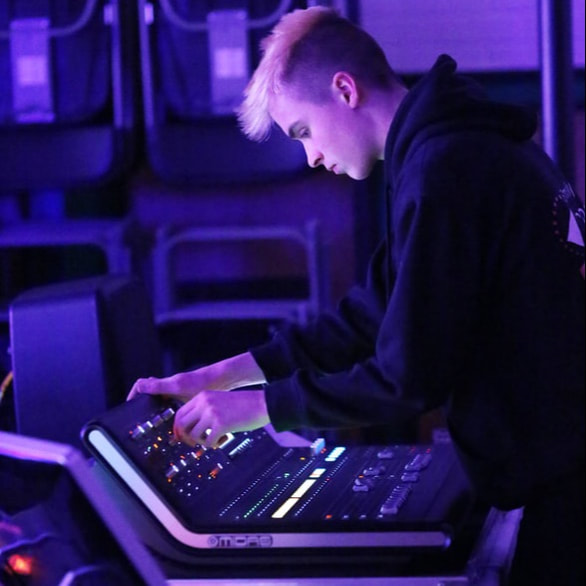 On top of this, Jed would help with the sound for several college events as well as regularly helping with live lunch services.
"I was also allowed time to develop my own business, Simply Stage – the staff at Exeter College were really flexible and supportive when it came to things like this. You can never get enough real-world experience."
Exeter College is celebrating 50 years since being named as the UK's first tertiary college. Although our roots date back to the 1800s, our status as a tertiary college marked a revolution in further education and 2020 marks our 50 years of excellence since that landmark. If you have a memory of Exeter College through the years that you'd like to share, contact marketing@exe-coll.ac.uk or get involved on social media using #ExeColl50.