Story Worlds: Mixing astrophysics and creative writing 
The Literary Platform and the University of Exeter joined students at Exeter College for an other-worldly writing workshop, where students mixed up astrophysics and dystopian fiction.   
Nathan Mayne, Professor of Astrophysics and Planetary Climates at the University of Exeter, was the first guest speaker. Nathan began by introducing the students to the theme and science of space, time and other planets.  
Learners then had the opportunity to try VR headsets, giving them an interactive and visual experience of these off-world sites.  
The Biggerers' author Amy Lilwall then took over for the second half of the talk. Amy imaginatively linked everyone's new-found astrophysics knowledge into her dystopian writing workshop. Students then produced their own piece of creative work.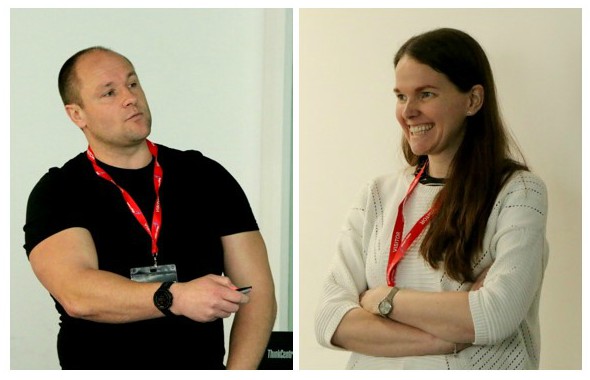 Creative Producer for The Literary Platform Hazel Beevers congratulated learners: "We aim to build skills and champion the work of young writers, so it was a pleasure to see students at Exeter College display such talent and imagination. 
 Anna Kiernan, publisher at The Literary Platform, added: "We are thrilled to be acting as a creative bridge, bringing together experts in astrophysics and English, to expand our understanding of creativity and creative potential.
"Exeter must engage with young voices from a range of backgrounds to futureproof its newly awarded City of Literature UNESCO status, and we are keen to be at the heart of that story as it unfolds."
Dee Rowett, Head of Faculty for English, Languages and IB at Exeter College commented: "We were delighted to the host the Story Worlds event at Exeter College and for our learners to have the opportunity to work in collaboration with a range of subject experts. 
"We are excited to continue building these workshops into the learning experience for our students. We hope to work with The Literary Platform and the university again in the future to develop these exciting opportunities."   
To take part in the range of opportunities Exeter College has to offer, apply now to start in September 2020.  
If you'd like to find out about other The Literary Platform events and opportunities, sign up to their newsletter or follow them on Twitter @thelitplatform.