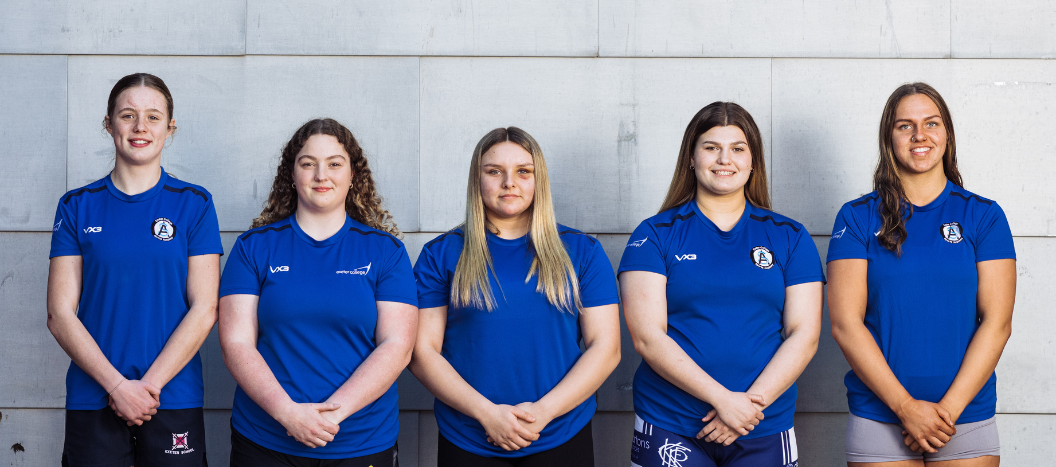 South West Female Players Dominate England U18 Rugby Selection 
The Exeter College Women's Rugby Academy has beaten its own record, with six players being selected to represent England in the U18 squad. Last year, the Academy, in partnership with Exeter Chiefs sent five players to the three-day training camps.
The Exeter College Women's Rugby Academy teams have had a fantastic season so far, just like their professional counterparts. Exeter Chiefs have just secured their place in the Premiership Rugby Cup Final and Exeter Chiefs Women's side are maintaining their hot streak in the Allianz Premier 15s, having recently won against the Sharks.
So far this season the Academy players have been working as hard off the pitch as they have on it. A concerted effort to improve their strength and conditioning, with some excellent guidance from Harry Wright and the Chiefs coaching team at the Centre of Excellence, has meant a big impact on the pitch.
Players representing squads from all over Devon were selected, with the final six being:
Josie Plant (Exeter Chiefs, Exeter)
Lilly Plowman (Crediton, Exeter)
Kayleigh Priest (Exeter College, Exeter)
Hannah Sams (Ivybridge, Exeter)
Lucy Ward (Exeter College, Exeter)
Ellie Wood (Sidmouth, Exeter)
David Kimberley, Women's Rugby Academy Coach at Exeter College said;
"The women's selection for the England Talent Development Group is down to a dedicated attitude, undeniable potential and being part of two excellent programmes in Exeter College Sports Academy and the Exeter Chiefs Centre of Excellence. The partnership between club and college is allowing many young players to flourish in a well-managed environment.
"All players have gone from strength to strength during their time at Exeter College and their selection is down to a work ethic and desire to be the best they can be. Finally, they are supported by amazing teammates, clubs, parents and volunteers who should all be thanked in these early stages of their rugby journey, and we are delighted for them."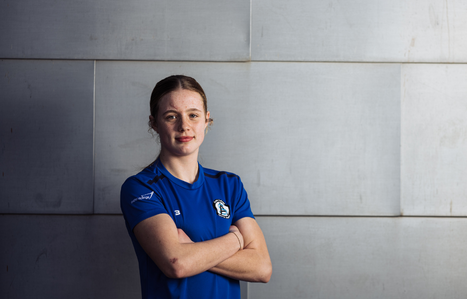 Ellie Wood is studying BTEC Sport and is hoping to pursue a professional career in rugby. She said;
"What drew me to the course was the time you get with the academy and how you get allocated Wednesdays to play fixtures. It also involves quite a lot of coursework which works better for me.
"We've had loads of fixtures this year and performed really well and had some trips away which has been great and the facilities at college are brilliant."
Lucy Ward has only been playing rugby for four years and is excited about the opportunities this selection may bring. She said;
"I think it will open my eyes to professional sport and help me further my knowledge and it will be good to get to know everyone else on the squad."
With rugby in the South West being at the peak of the game, it is no surprise that the Academy's partnership with the Exeter Chiefs goes from strength to strength and these players are benefitting from that expertise.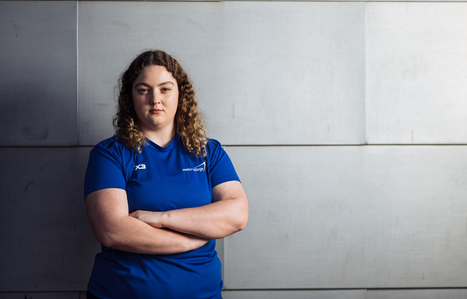 Susie Appleby, former English female rugby union player and Women's Head Coach for the Exeter Chiefs women's side, said:
"It's great that the pathway for female players in Exeter is mirroring the men's pathway. The calibre of players graduating from the college is excellent and to have six players representing England at Under 18s level is fantastic. These players are our future and I'm excited to get them involved with us and see where they can take us."
England's player pathway programme – of which the women's U18 is an important part – is a vital development tool for future international rugby and growth of the women's game, especially during a new era ahead of a home 2025 Rugby World Cup.
Chris Wall, Sports Academy Manager at Exeter College said;
"We are extremely proud of the girls who have been selected. The environment and culture the students and coaches are installing, based around enjoyment and hard work, is creating opportunities for players to start thinking about reaching their potential. Having had five girls selected last season and six this academic year, shows the lengths we are going to in providing the best possible training and playing opportunities we can. This is a testament to the growth of the game, rugby clubs in the area, performance pathway opportunities such as Devon DPP, the Centre of Excellence and our continued effort to work in partnership alongside Exeter Chiefs to strive for excellence."
The Exeter College Diploma in Sporting Excellence (DiSE) programme is run through the College's partnership with Exeter Chiefs and is an RFU endorsed scheme for 16–18-year old's, requiring 12 hours per week of Rugby specific delivery alongside student's full-time course. Selected students can choose to study a Level 3 BTEC National Diploma in Sport, Sports and Exercise Science, or a choice of A Levels. Find out more.