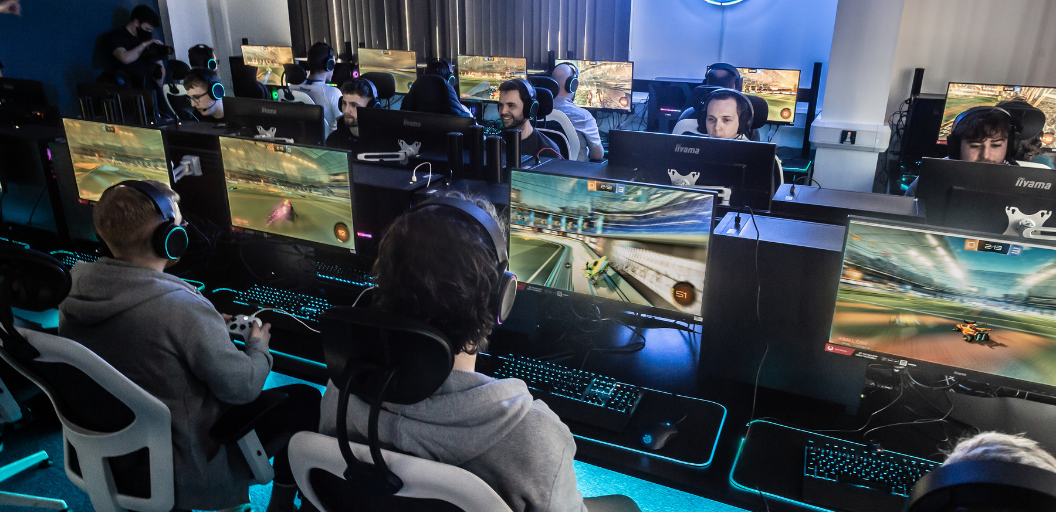 Rocketmakers win South West's first Esports Festival at Exeter College
Software development company Rocketmakers have been crowned champions of the South West's first region-wide corporate Esports festival, held at Exeter College.
The Bath-based firm pipped 15 other organisations from across the South West to the top spot in a Rocket League tournament, with the Exeter Chiefs rugby team and the Met Office among those taking part.
The festival was supported by ultrafast broadband provider Jurassic Fibre, technology strategy and IT experts Timewade, software engineering firm Rowe, tech marketing agency Astley Media and fan engagement platform Filmily.
The Tech South West Esports Festival took place at the new Digital and Data Centre at Exeter College, which houses the Exeter College Esports Academy and is part of the South West Institute of Technology. Courses are delivered there for students who wish to develop their skills in the business and management of Esports, alongside coding, software development and data analytics training.
Rocketmakers beat Exeter law firm Ashfords in a decisive final as software developers Danny Williamson, Jonny Gwilliam and Ben Long of Rocketmakers faced a tough challenge from their opponents Scott Preece, Charlie Ogden-Conabeer and Dan Cahill of Ashfords in a best-of-three final.
Ashfords won the first game of the final round, before Rocketmakers pulled it back in the second making it 1-1. The final was streamed live on a big screen as the software specialists from Bath fought to victory in the third game, giving them a 2-1 victory.
Ben Long, who skippered the Rocketmakers team, also won Star Player at the tournament.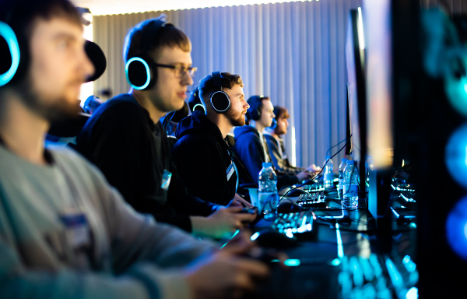 Danny Williamson, Software Developer at Rocketmakers, said: "Rocketmakers are delighted to have won the first region-wide Esports festival in the South West! Esports is a really exciting and fast-growing industry, and the facilities at the Exeter College Esports Academy really demonstrate the potential the South West has to be a key region for Esports in the UK.
"As a forward-thinking software company with clients across the region and beyond, Rocketmakers are excited about the potential the esports industry brings and the opportunities it affords for the tech sector. A huge thank you to Tech South West and Exeter College for organising such a great event. Now to start training for the next one!"
Rob Bosworth, Deputy CEO of Exeter College, said: "It was a brilliant festival and a great way for tech companies to see the facilities and expertise we now offer in this arena. Esports is rapidly developing as one of the biggest participation sports on the planet. We are seeing this as a real change-agent for diversity and inclusivity with our students and the wider community. I hope next year's event will be even bigger and attract even more entries from all aspects of the corporate sector which will help us raise the importance of nurturing digital skills in the South West."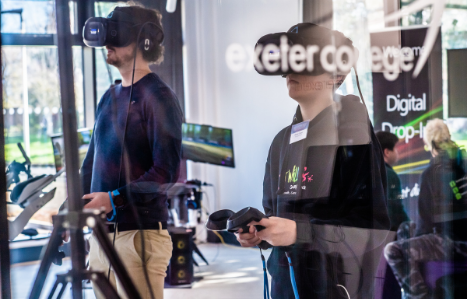 Esports, a term used to describe competitive video gaming, is one of the world's fastest-growing industries. The sector achieved an audience of 474m in 2021, and a global revenue of over $1bn, according to market research firm Newzoo.
The South West is well placed to take advantage of this booming industry, according to Tech South West, a cluster organisation representing and supporting the tech industry across the region.
Tech South West co-founder Dan Pritchard said: "The global rise of Esports brings opportunities for gamers, event organisers, developers and creatives to pursue great careers in tech, and the South West of England is well positioned to support and take advantage of this growth.
"With strong universities, tech hubs and college groups, we are building a strong pool of creative and tech talent. We are delighted to be working with Exeter College and our partners to showcase the opportunities the industry brings to the South West tech ecosystem, its young people, and the regional economy."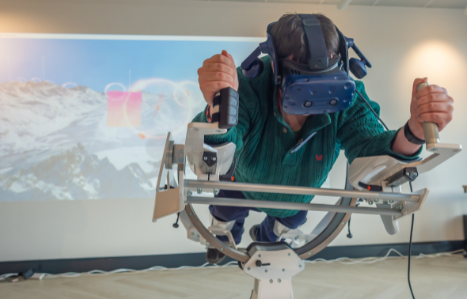 The tournament featured teams from across the region, including event sponsors Rowe, Timewade, Jurassic Fibre and Filmily, as well as Bristol software firm Ghyston, Somerset biotech specialists Singer Instruments, Devon County Council, Plymouth healthtech firm FDB Health, Granted Consultancy, Software Solved and Sparx Learning from Exeter and Totnes-based Nice Group.
International rugby star Don Armand led a team representing the Exeter Chiefs, alongside front rows Marcus Street and James Kenny.
Mr Armand, who has 192 appearances for the two-time Premiership winning club and runs his own gaming company GAS, said: "Esports is an incredibly important sector for so many reasons.
"Whether you look at it from a business, participant or spectator point of view, or whether you are young or old, new to gaming or a seasoned gamer, Esports is going to develop in a fantastic way. The new tech, businesses, tournaments, and the market as a whole is very exciting, with so much potential."
Tech South West is now liaising with other tech hubs and colleges to take the festival around the region, before returning to Exeter College in 2023.
Exeter College has one of the UK's most successful competing teams, having won gold at the British Esports Championships 2020-21 LAN finals in July 2021. The college was also recently awarded the Queen's Anniversary Prize for embedding digital technology through curriculum innovation, and in 2021 launched its dedicated academy alongside an Esports course for over 18s.
Exeter College students supported the event by providing logistical and technical support, as well as providing commentary to the action.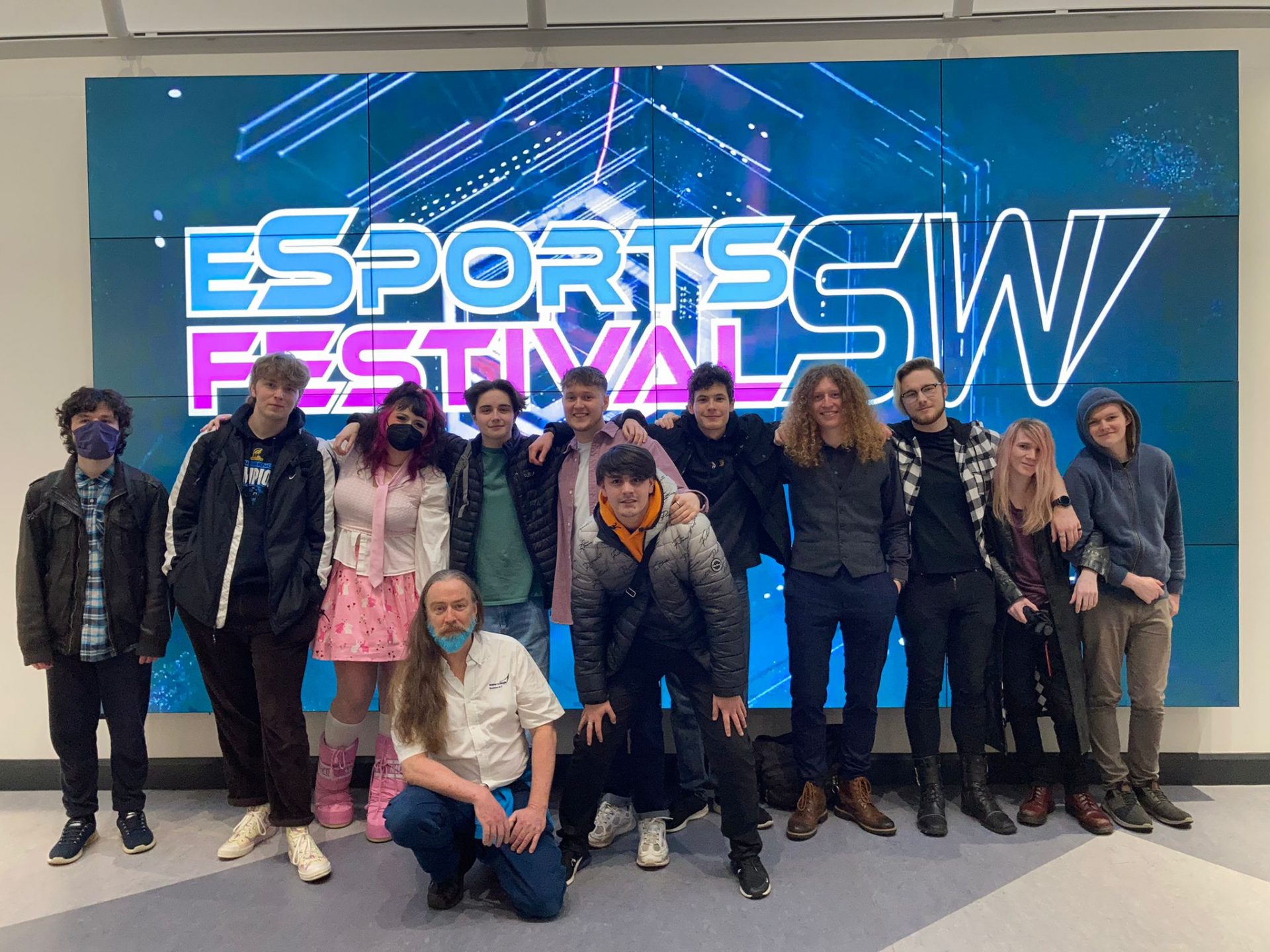 Kevin Pan, who is studying for a BTEC National Foundation Diploma in Esports at the college, said the tournament was "a really good thing because it allows different companies to make connections with each other. And for Exeter College it will help us to grow bigger in terms of Esports and allows us to meet potential sponsors."
Fellow student Daisy Batchelor added: "We have all these skills that we have been learning on the course, but we've not had a chance to use them in this way yet. Today has allowed us to put these skills into action and contribute to a professional event."
Rob Bosworth added: "It was a great showcase and wonderful to see so many tech companies get involved. For many students, Esports is an entry point into digital skills. The gaming industry is multifaceted and can involve events management, production and design, media management, not to mention strategic and critical thinking. We are delighted to be supporting the event and hope on the back of the success of this year's launch, we will expand it even further next year."