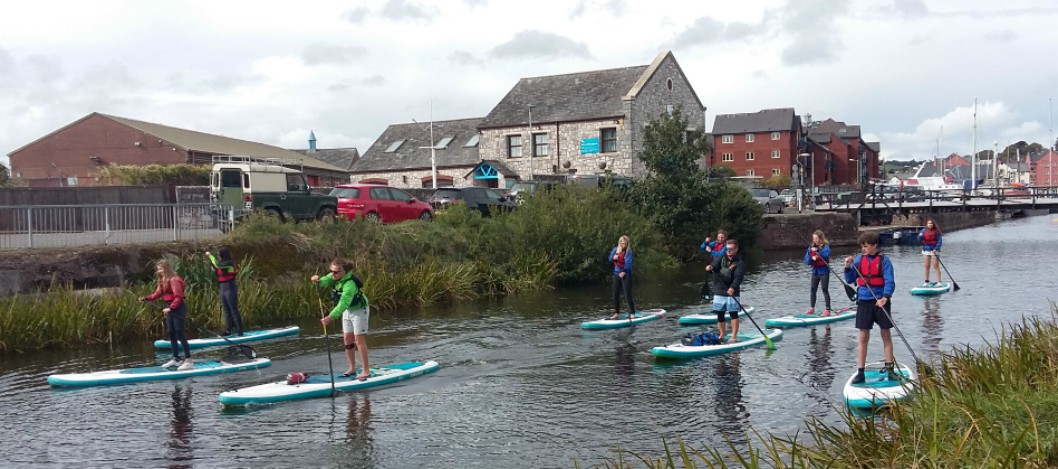 Reach Academy takes to Haven Banks for team building day
Exeter College's Reach Academy made a visit to Haven Banks Outdoor Education Centre for a team building day to build confidence and teamwork skills.
The Reach Academy, which is made up of students who aspire to get in to some of the toughest university places and careers, regularly takes part in extracurricular activities to boost personal statements, build soft skills and encourage ambitious aims.
As part of this team building day, Reach Academy students visited Haven Banks and took part on a variety of activities of their choosing, including kayaking, raft building, canoeing, climbing, paddle boarding and archery.
Martin Gilbert, who leads the Exeter College Reach Academy, said, "It was great to get the whole Reach Academy together for this day at Haven Banks.
"Although we normally travel around the country with the Reach Academy, learning more about different progression routes, this hasn't been possible due to Coronavirus so it has been great to use this time to build more of these soft skills that are highly prized by universities and employers."
"The students thoroughly enjoyed their day and I know valued the experiences they got while at Haven Banks. I want to thank the team there for an absolutely amazing day, which was well organised and enjoyed by all."
The Reach Academy at Exeter College supports students throughout the academic year with activities that aim to challenge and inspire learners to achieve more. Guest lectures, extracurricular trips and additional one-to-one progression support are just a few of the ways the Reach Academy helps students to achieve their dreams.
The Reach Academy supports students applying to Oxford and Cambridge, Russell Group universities, scientific and medical courses as well as other sought-after progression routes.  
Note: This visit took place before the November 2020 lockdown of England was announced.
Find out more about the Reach Academy.
Interested in joining Ofsted Outstanding Exeter College? Join our Virtual Experience now.