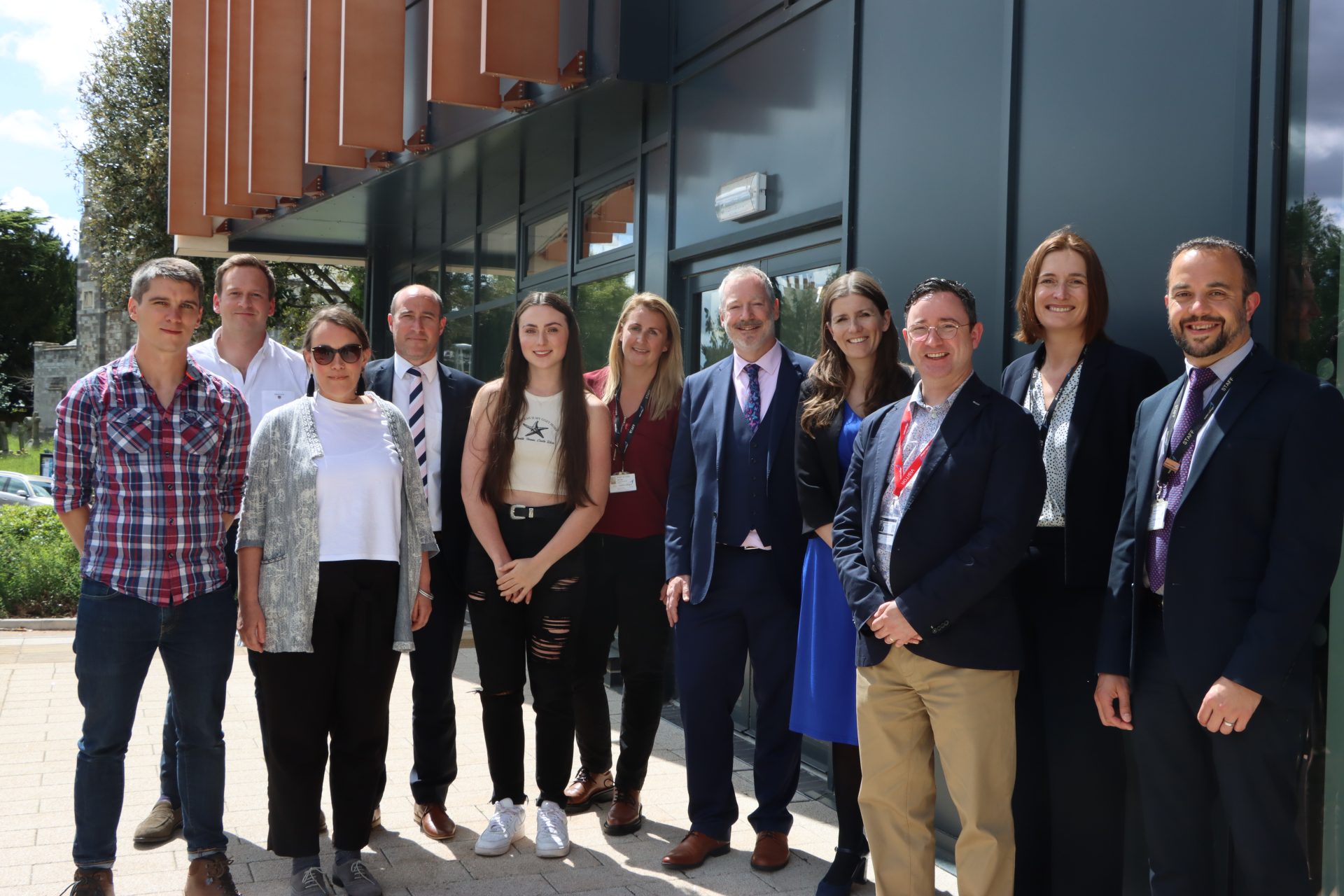 Minister for Higher and Further Education visits Digital and Data Centre
Exeter College is delighted to welcome Minister of State for Higher and Further Education, Michelle Donelan, to their sector-leading Institute of Technology Digital and Data Centre which helps to drive growth and widen opportunities in the digital industry.
The Digital and Data Centre at Exeter College focuses on providing employer-led education opportunities in the digital sector, including courses around data analytics, cyber security, software development, Esports and providing training for Apple's app development.
Minister for Higher and Further Education Michelle Donelan, was given a tour of the centre and spoke to adult learners and apprentices studying digital skills at the college about their course and future career aspirations. She said:
"It was my pleasure to visit Exeter College today, a key partner in the South West Institute of Technology (SWIoT), to see first-hand why they rightly deserve their outstanding Ofsted ranking.  
"Institutes of Technology are a game changer in technical education, and SWIoT is leading the country in delivering world-class degree apprenticeships in cutting edge industries such as technology, and digital skills.
"From their world-class Data Science Degree Apprenticeship to offering exciting opportunities in marine engineering, South West IoT shows what is possible when local education institutions and businesses join forces."
John Laramy CBE, Exeter College's Principal and Chief Executive, said:
"It was an absolute privilege to host the Minister for Higher and Further Education, Michelle Donelan, today. The city of Exeter is a great example of a place whereby the education eco-system works collaboratively with other training providers, employers and stakeholders to make a difference to the communities we serve.
"The Minister toured our Digital Data Centre, which is part of the South West Institute of Technology (SWIoT), talking to students from an array of different programmes from Boot Camps to Data Analytics.
"The Exeter College part of the South West IoT, alongside the University of Exeter, aims to provide employers and students with a digital skills escalator to help equip both the city and region with the skills that it needs to grow and thrive".