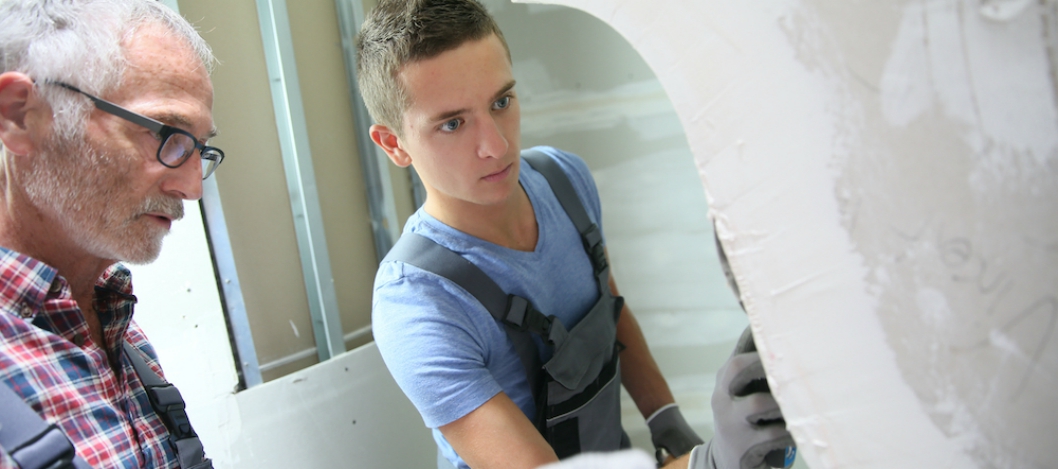 'Inspire a Generation': Exeter College and Building Greater Exeter Launch a Joint Construction Mentor Initiative
Building Greater Exeter, with the help of Exeter College, are launching the 'Inspire a Generation' project, giving experienced construction professionals a unique opportunity to undertake training. The project, funded by Building Greater Exeter, offers people a chance to upskill and ultimately develop the wider construction workforce.
Matthew Cousins, Chair of Building Greater Exeter, said, "We can all remember those teachers who inspired us. Similarly, many skilled individuals are working in the Construction Industry who have a natural aptitude for mentoring. Our initiative looks to bring these two elements together. It will enable individuals to provide insightful, powerful and effective training to younger team members.
"Now more than ever, we need to ensure skills aren't lost from the industry and are passed on to future workforces. This opportunity encourages those with vast industry experience, who might be looking to spend less time on site, to work with young people at the first stages of their career, ensuring we capture the skills of our experienced workforce to inspire future generations."
Building Greater Exeter supports the construction sector to meet its skilled labour requirements, now, and in the future. Working with local strategic partners, including Exeter College, its focus is on inspiring the future workforce through engagement, and facilitating recruitment. 'Inspire a Generation' will support people taking the next step, ensuring development and retention.
Morven MacLean, Business Development Coordinator at Exeter College, said, "Five individuals with a construction background will be able to apply through their employer to be put forward for the accredited teaching and learning qualifications, taught by Exeter College.
"Building Greater Exeter's generous sponsorship will give those looking for a new challenge the option to take a Certificate in Assessing Vocational Achievement Level 3, and Award in Education and Training Level 3, alongside their full-time work.
"Once qualified, these individuals will be able to take their learnings back to their workplace. They can then use their honed mentoring skills to coach those new to the trade."
Want to find out more? Click here for further information.