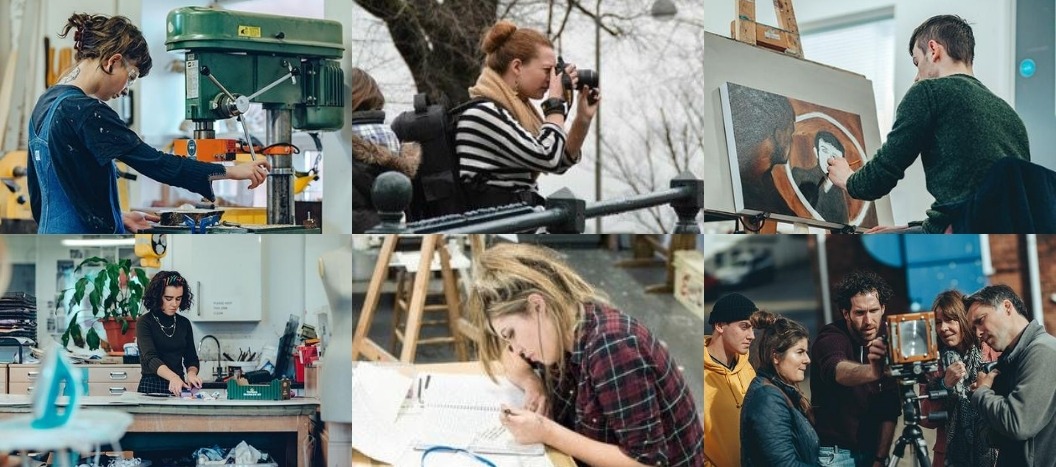 Exeter School of Art launches a unique student recruitment campaign
Exeter School of Art has partnered with the marketing agency Astley Media to launch a new video-led campaign aimed at inspiring prospective students.  
The fast-paced film, showcasing work created by Exeter School of Art students, forms a part of the 'Get Creative With Your Future' digital campaign.
The film provides a snapshot of the experiences and opportunities offered by the school. It explores all aspects of the Foundation Diploma and Degree courses while communicating the many benefits of studying at Exeter.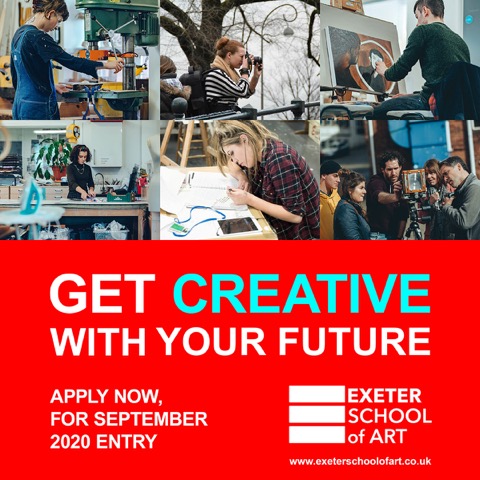 The Gold-Standard accredited school is the perfect environment for kick-starting a career in the creative industries.
Exeter School of Art offers students the authentic art school experience through a variety of creative disciplines, from Graphic communication to film and TV production. The school provides students with access to experienced teacher practitioners. Additionally, the smaller class sizes help students flourish and get the support they deserve. With 18 studios, workshops, the latest tech and even a TV studio, Exeter School of Art are also able to compete with similar, but larger, art schools.  
The one-year Foundation Diploma in Art & Design enables students to study multiple disciplines while deciding on their preferred area of specialism and refining their skills. A high number of previous students have gone on to study at the prestigious London art schools.
For prospective students interested in gaining real-world practical experience, specific to their chosen careers, the Foundation Degrees offer access to major employers and industry practitioners. 
The two-year courses, offered in Fine Art, Film & TV Production, Graphic Communications and Photography, enables students to decide at a later date whether they wish to progress the course to BA Hons level at the University of Plymouth or enter the world of work with a vocational qualification.  
Exeter College Head of Art and Design Nigel Watts said, "The 'Get Creative With Your Future' campaign is a great way of showcasing all that Exeter School of Art has to offer, in a fun and engaging way. We hope it really resonates with prospective students, who are probably swamped with the more standard university or college information and prospectus!"
Find out more about Exeter school of Art on their website. You can also contact their admissions on info@exe-coll.ac.uk team with any questions you may have.