Exeter College's new partnership with Pathfinder Homes provides exciting Apprenticeship opportunities
The Exeter College Apprenticeships Team are delighted to have secured a valuable new employer partnership with Pathfinder Homes, the UK's leading manufacturer of luxurious residential park homes and lodges.
Pathfinder Homes is known for aspirational and architecturally brilliant designs, with the finest interiors and awe-inspiring exteriors. The company has enjoyed significant growth over the last few years and is expanding rapidly in order to meet increasing demands.
Pathfinder Homes are now seeking the next generation of talent to become part of their heritage and state that their greatest success will always be their people: skilled, passionate, and dedicated to contributing to their legacy.
Exeter College is a leading provider of Construction & Trade Apprenticeships in the South West offering a wide range of training including Bricklaying, Site Carpentry, Bench Joinery, Plumbing, Electrical, Painting and Decorating, Civil Engineering as well as Pre-Apprenticeships, skills development programmes from which learners can progress onto an Apprenticeship. Work taking place this summer will complete the extension of the Exeter College Construction Centre at Falcon House making this a state-of-the-art training facility with new electrical and plumbing workshops as well as improving existing facilities in Carpentry Brick and P&D to enable high class training and education.
This has inspired Pathfinder Homes to take on Apprentices and Pre-Apprentices with Exeter College, providing learners with the opportunity to increase their practical skills whilst working in a thriving construction environment.
"We have chosen Exeter College as our Apprenticeship Training Provider as they offer great courses across all trades. Exeter College are experienced and innovative and have provided us with able and motivated Apprentices who are essential for the future of Pathfinder Homes and for the country's workforce as a whole."

Sue Hember, Pathfinder Homes
Exeter College is pleased to have two Apprentices and a Pre-Apprentice currently working with Pathfinder Homes. Wendy Mugford, Manager of the Pre-Apprenticeship Programmes at Exeter College, and Dave O'Connor, Head of Faculty for Construction at Exeter College, were delighted to visit Pathfinder Homes in July to see the team in action.
"I really enjoyed the visit, especially seeing how the homes are constructed and also being able to see all of the different trades in action on each stage of the build. I was impressed with the quality of work and the finish and cannot wait to see what opportunities this partnership will provide for our learners."

Dave O'Connor, Head of Faculty for Construction at Exeter College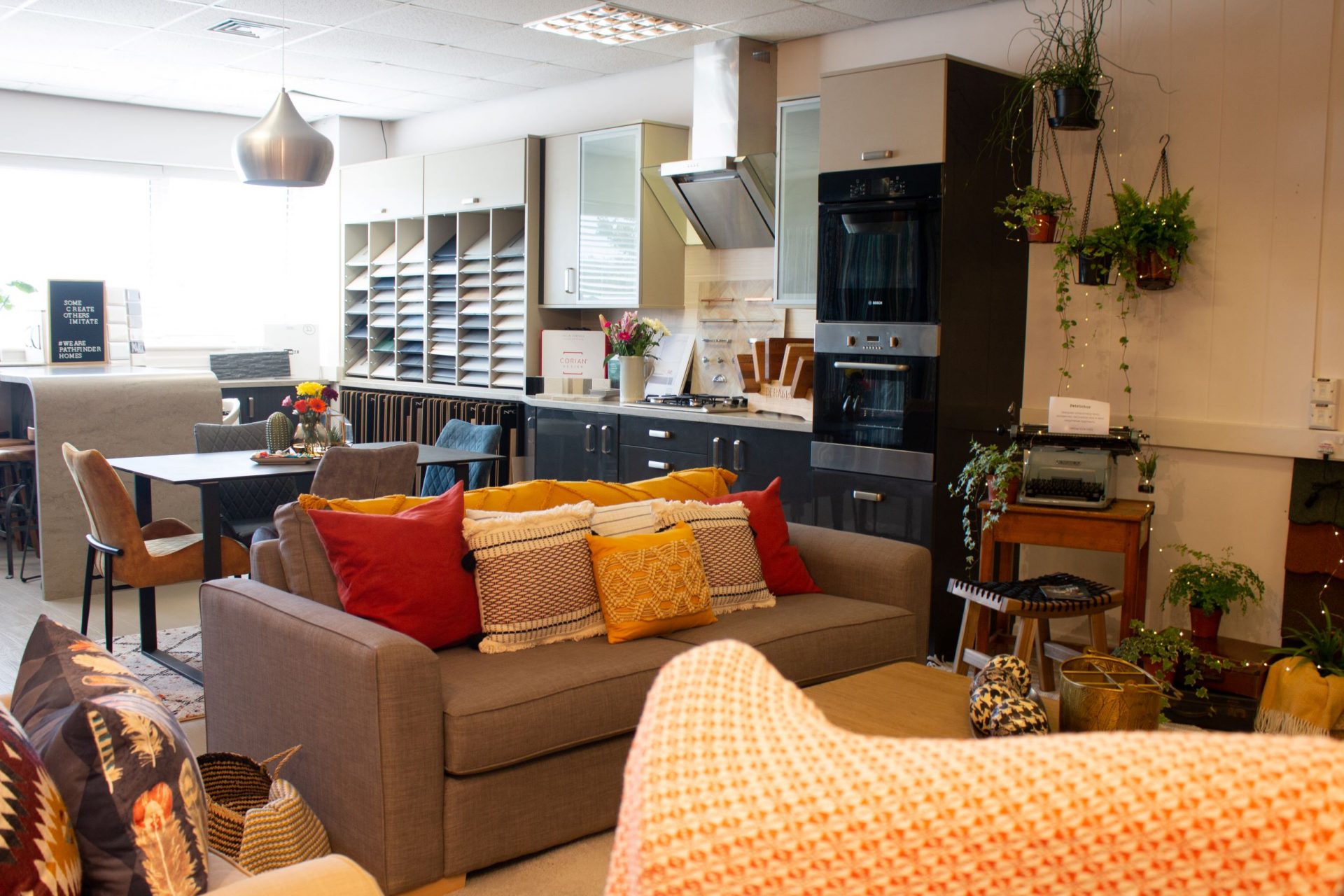 "This was a fantastic opportunity to tour the workshops at Pathfinder Homes and see the brilliant facilities and outstanding work this team has underway."

Wendy Mugford, Manager of the Pre-Apprenticeship Programmes at Exeter College
Undertaking an Apprenticeship through Pathfinder Homes gives learners the ability to operate in a fast-paced, innovative, and imaginative environment. Pioneering the manufacturing of luxurious residential park homes and holiday lodges means that there is always the ability to increase current skills and develop within the trade. Extra additional benefits include childcare vouchers, an employee assistance programme in accordance with Health Assured and eyesight tests and savings on optical wear.
Keep an eye on the Exeter College Apprenticeships vacancies page to be the first to hear about future Apprenticeship and Pre-Apprenticeship programmes with Pathfinder Homes.