Exeter College tops the FE leader board for participation in Global Goals Teach In
Exeter College recently took part in a two-week project, Global Goals Teach In, to encourage students and staff to pledge their support for the Sustainable Development Goals (SDGs) as part of the global aspiration to reduce CO2 by 2030.
The project was delivered as part of the college's Personal Development Programme (PDP). Students had an opportunity to pledge their support for the SDGs and to sign up to become a Green Ambassador.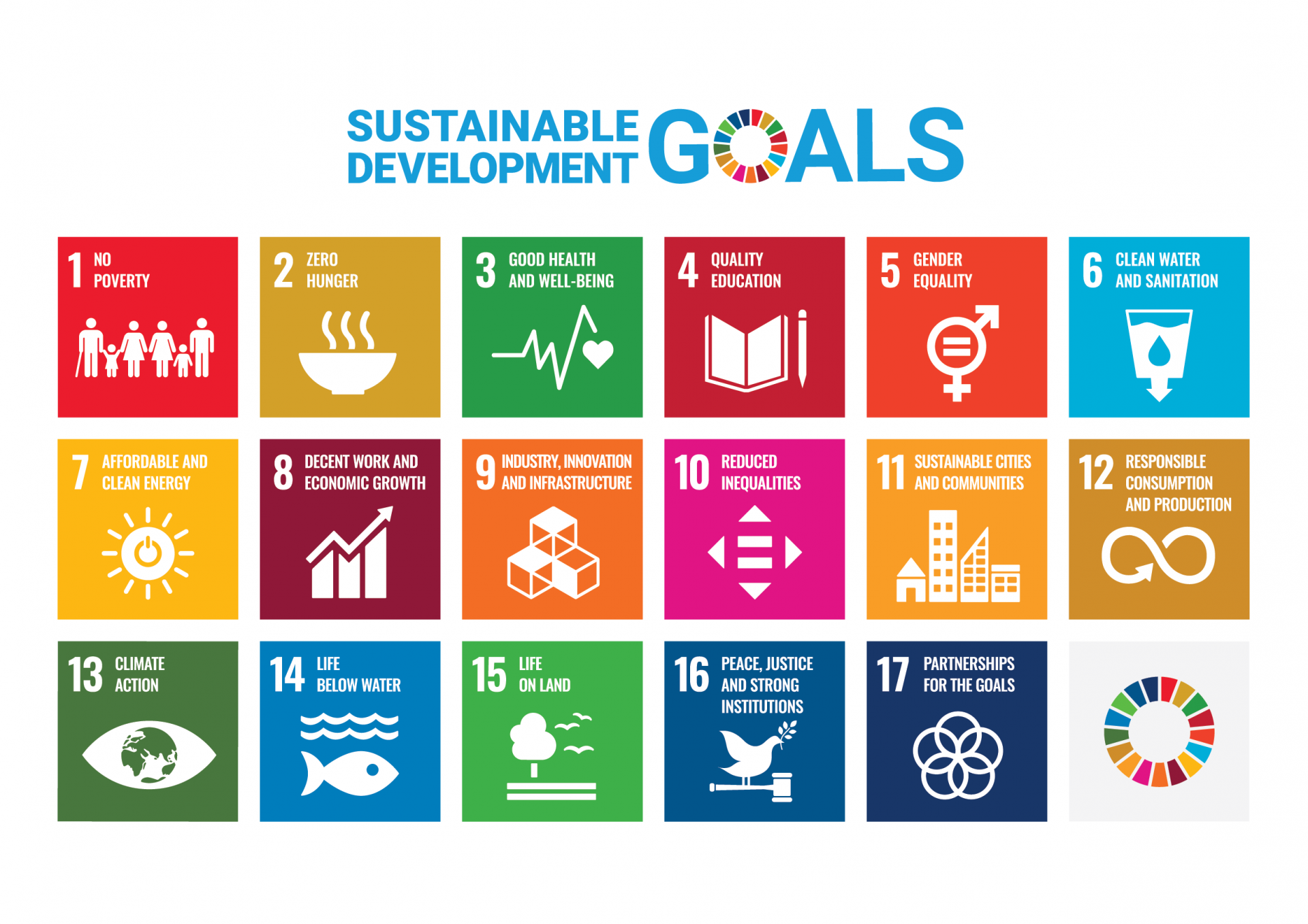 The SDG Teach In is a campaign to put the Global Goals for Sustainable Development at the heart of education and catalyse the change needed to make this happen. The Teach In called upon educators across all stages of education to pledge to include the Sustainable Development Goals (SDGs) within their teaching, learning, and assessment on their course during the campaign period.
Exeter College is delighted that on completion of the Global Goals Teach In project they were the FE sector winners, as one of only a few FE Colleges (alongside Universities) to participate in this global event.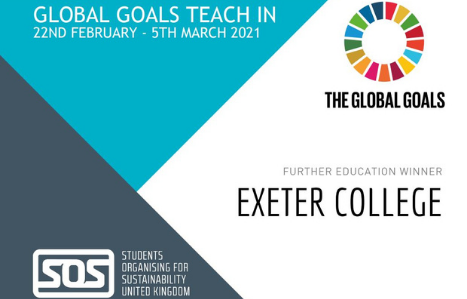 Mike Loomes, Exeter College's Health, Safety and Environment Advisor, who reports to the Alliance for Sustainability Leadership in Education (EAUC) said: "As part of our membership with the EAUC we are committed to engage and support our students to be leaders for sustainability within the FE sector and will be submitting our findings to the EAUC Leadership Scorecard in 2022. This is a cross college initiative which informs all our people, processes and future aspirations to leave a more beautiful world behind for those who follow after us." 
Exeter College looks forward to sharing further successes as they aspire to have some representation at the Cop26 Event in Glasgow in November.