Exeter College Students Perform to Fully Booked Cathedral for Annual Festival of Carols
The Exeter College annual Festival of Carols brings together students, parents, and the wider Exeter community to celebrate the start of the festive season and the year drawing to a close. Last night saw the event return to the beautiful setting of Exeter Cathedral once more.
The service was officiated by the Prebendary Nigel Guthrie, Vicar of St David, and St Michael and The Very Reverend Jonathan Greener, Dean of Exeter.
John Laramy CBE, Principal and Chief Executive at Exeter College, said:
"After a busy start to our academic year, the Festival of Carols is the perfect opportunity to reflect on all we have achieved so far and to enjoy the musical performances from our supremely talented students. It is always a pleasure to hear readings from a wide variety of students too.
"It is also an important event for raising vital funds and I am delighted that this year we were able to support Devon Air Ambulance. Thank you to everyone who gave generously. I am sure that we all appreciate the challenging work they do all over Devon."
The festival was opened with welcome addresses from Exeter College Principal and Chief Executive John Laramy CBE and the Dean of Exeter and was followed by the candlelit procession.
The audience then enjoyed a selection of classical music from the Exeter College Orchestra, as well as a show-stopping performance of 'Let It Snow! Let It Snow! Let It Snow!'.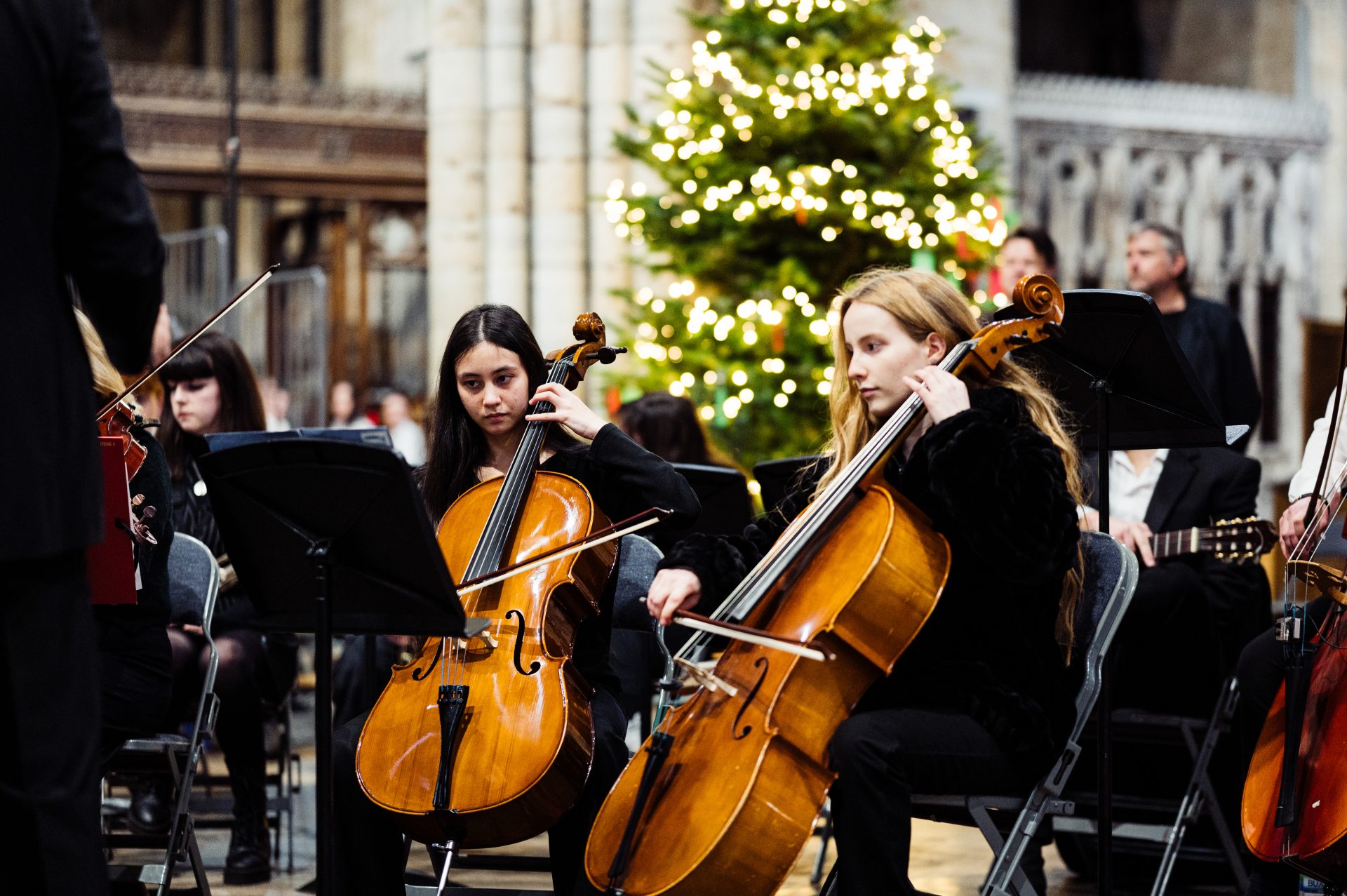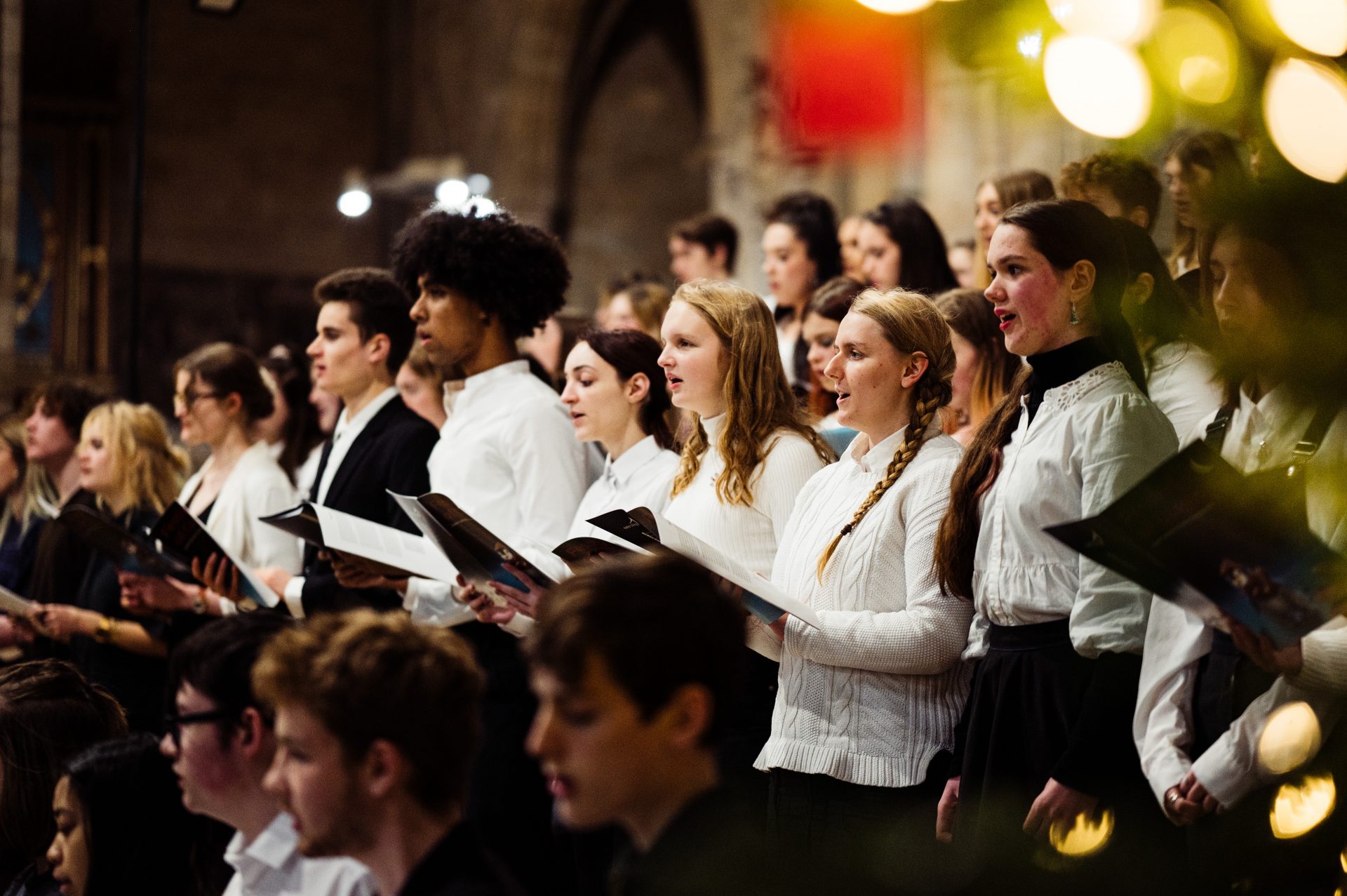 Several learners did readings amongst many other student performances, including Therese Walsh, who is studying A Levels in English Literature, Film Studies and Politics. She read John 1. 1-14. She has really enjoyed her studies at Exeter College so far and said; 
"I am nervous but excited. It's a really great event every year so it is really cool to be taking part this year."
Emily Wilson-Manfield, a first year Art and Graphics student who performed with the big band, said;
"It's an exciting chance to be involved with the music community at the college and the wider local community – I'm really looking forward to being part of it."
This charitable event, while free to attend, raises funds for a different nominated charity each year. This time Exeter College has chosen to support a cause close to home: the Devon Air Ambulance Trust. Generous donations were made by attendees, which will go towards funding Devon's two air ambulances. These life-saving crafts provide life-saving interventions in the more inaccessible parts of Devon.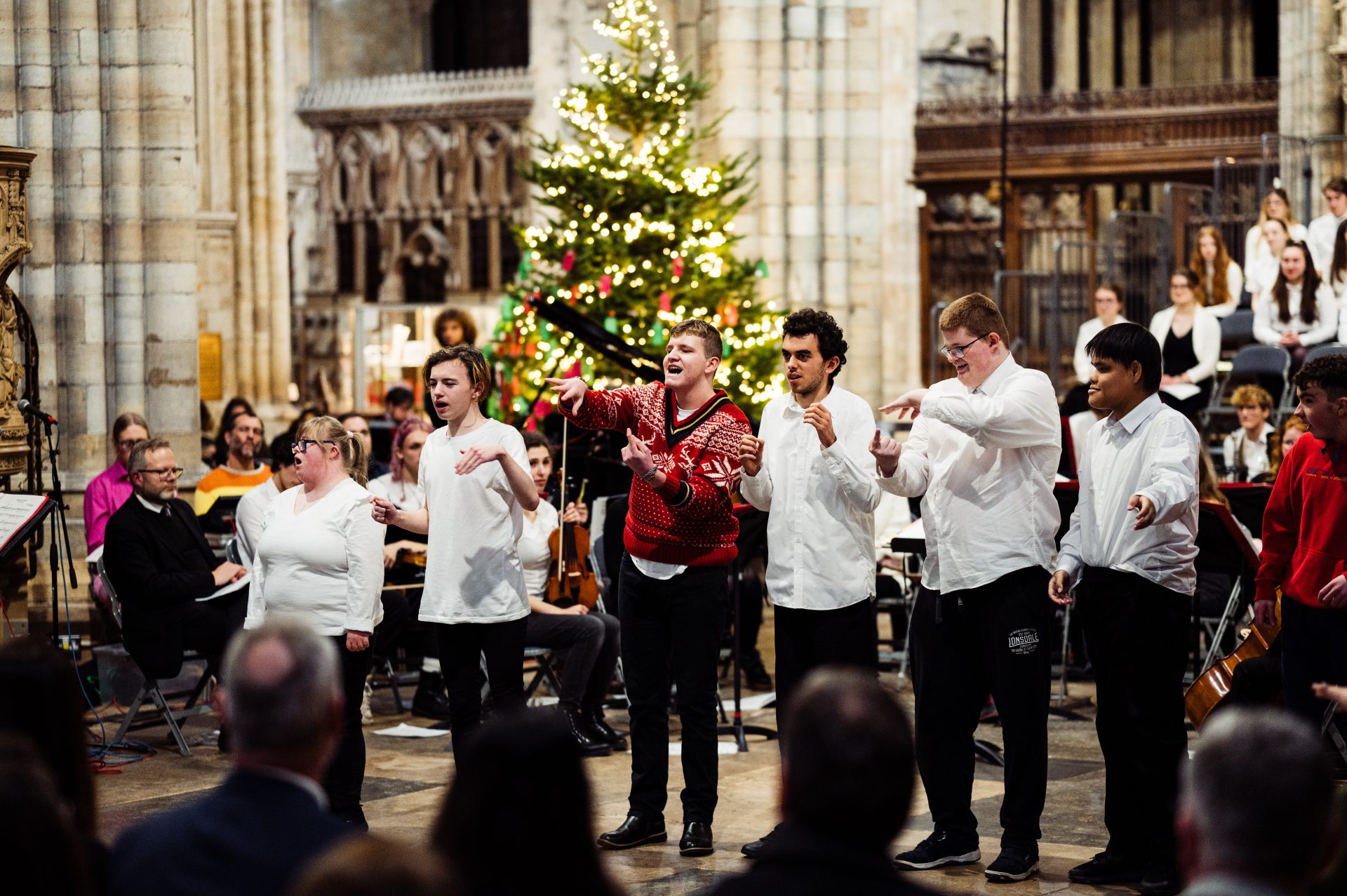 Thank you to Sheykie Campbell, a Design and Communication student studying the Level 3 UAL (University of the Arts London) Extended Diploma in Creative Practice Art, for the brilliant artwork used for the Festival of Carols Programme (below). 
This year's Festival of Carols was kindly sponsored by Taylor Lewis, Peninsula Project Consulting and Pollards Print.