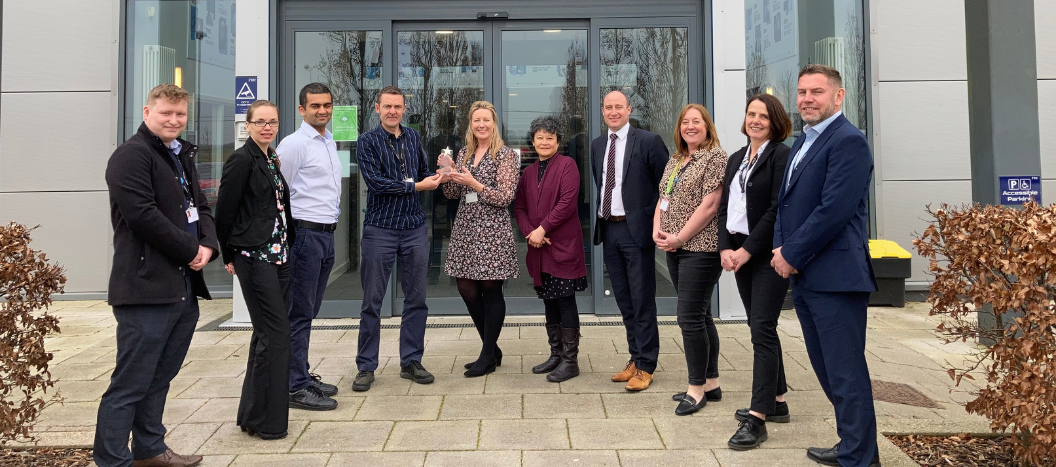 Exeter College Scoops Top Award at the AAC Apprenticeship Awards
Nominees for the Annual Apprenticeship Conference (AAC) Awards recently gathered to celebrate excellence in apprenticeship delivery. With a record-breaking number of entries, the bar was set high.
Exeter College is delighted to have scooped the award for Legal, Finance and Accounting Apprenticeship Provider of the Year.
Sarah Mandeno, Head of Faculty for Professional Adult Learning at Exeter College said:
"We are delighted to have won the Legal, Finance and Accounting Apprenticeship Provider of the Year Award at the AAC Apprenticeship Awards. We have a passionate and committed team and an ambitious curriculum that develops highly skilled, confident and ethical accountants who add value to the finance sector and the local community.
"The growth and development of the provision over the last few years and a new professional space at the Future Skills Centre, has hugely enhanced the experience for our apprentices."
The College supports 120 finance sector employer partners from Paddington to Penzance – including key players like GWR and Simpkin Edwards.
The qualifications and values of awarding body, AAT, are embedded in the heart of the College's provision and influence engagement strategies. Employer focus groups allow the College to understand business needs, populating their calendar of events with employer conferences, webinars and networking opportunities for employers and Apprentices alike.
Samantha Wilson, Head of Apprenticeships at Exeter College said;
"This award represents the hard work and relentless commitment of so many amazing curriculum teams and employer collaborations, making remarkable things happen here at the College."
AAT Regional Account Manager Amy Ammar said:
"Exeter College's Apprenticeship programmes provide great progression pathways for Accounting Apprentices giving them the valuable employability and professional skills to progress along their career path."
Find out more about Apprenticeships at the next Exeter College Open Event.