Exeter College Launches Unique Engineering Academy in Partnership with HepcoMotion 
Exeter College and HepcoMotion have launched a T Level Engineering Academy, the first of its kind in the UK. The Academy will be open to all T Level Engineering students from September 2022, giving learners a clear line of sight to industry and providing them with vital experience. 
T Levels are a technical qualification that were first rolled out in September 2020, Exeter College was one of the first providers in the country to be offering the Government's new T Level qualifications. From September 2022, Exeter College will be offering over ten T Levels covering subjects such as Digital Production, Design and Development and Health.
There will initially be fourteen places available with interviews being conducted at HepcoMotion in Tiverton. Students will benefit from a minimum of 40 days of industry placement, a mentor programme, site visits and specially selected sessions delivered at the College by HepcoMotion.
HepcoMotion, part of the Hepco Group of companies is a world-leading manufacturer of linear motion systems and automation components. Exeter College is delighted to be strengthening its partnership with Hepco through the delivery of this Academy. Working together on a number of projects since 2016, Hepco and Exeter College originally joined forces to offer Engineering Pre-Apprenticeships, Apprenticeships and Higher Education opportunities.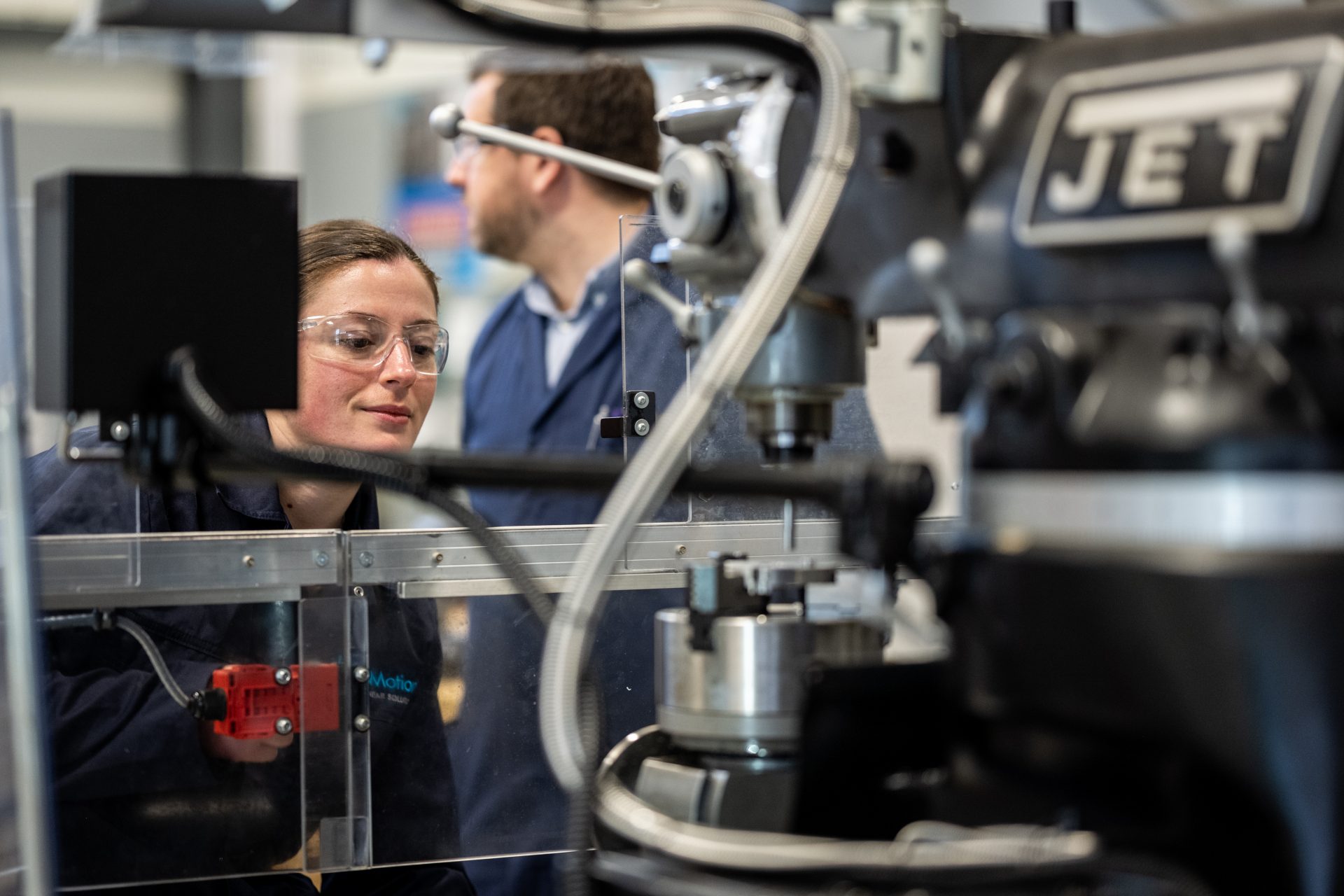 Head of Faculty for Engineering at Exeter College, Andy Wells said;
"We are incredibly excited to be able to offer our students this unique opportunity. The time spent with Hepco will be invaluable and will place our students a head above the rest when venturing into the world of work.
"It is hoped that this Academy will create a pipeline for talent spotting and recruitment – feeding learners directly into jobs in industry. We believe it will enhance the already great reputation that HepcoMotion holds in the local community and nationally and we cannot wait to get started."
Head of Learning Development and Apprenticeships at HepcoMotion, Maurice Porter said;
"Hepco is pleased to build on its successful training programmes and apprenticeships by introducing The Hepco Academy in partnership with Exeter College. This exciting development will strengthen our partnership with the College and further develop our training for Hepco employees." 
Learn more about the T Level Engineering Academy.
Find out more about T Levels at Exeter College by downloading a School Leavers' Course Guide or by visiting us at our next Open Event. Alternatively, please contact the College Advice Team on 01392 400600 or email cat@exe-coll.ac.uk.