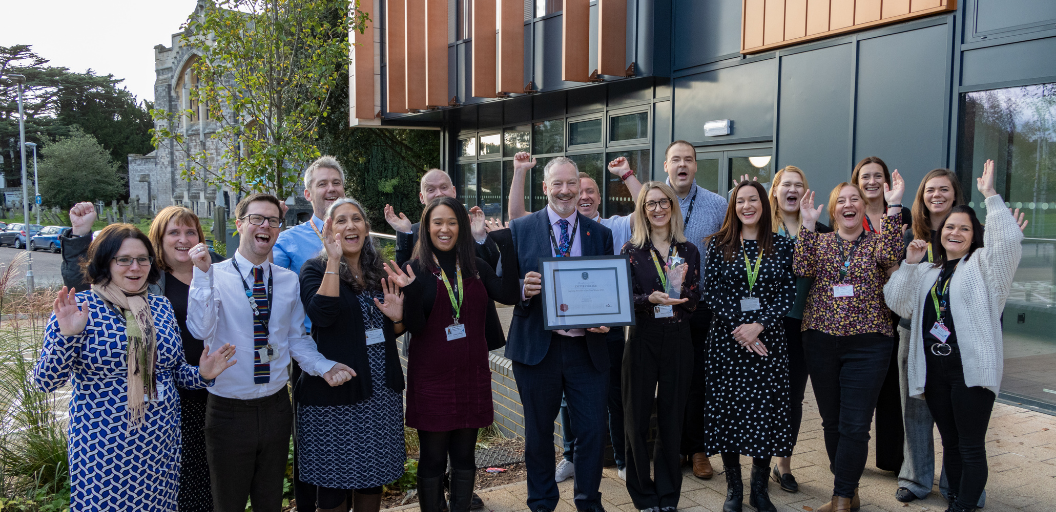 Exeter College is officially one of the Best to Work For in 2022
Exeter College has officially been named as one of the 'UK's Best Large Companies to Work For' in the Best Companies League Tables for Quarter 1. Exeter College was ranked 65th in the large company list, 4th in the not-for-profit body category and 28th in the regional list.
This ranking recognises the college's commitment to its employees and demonstrates that they see workplace engagement as a vital part of their success. Exeter College has an ambition to be an exceptional employer where staff thrive because they feel valued, engaged, and challenged. Taking part in the Best Companies survey gives staff another way in which to feedback and enables the college to make effective changes.
Principal and CEO, John Laramy CBE said;
"As a college, we recognise that our staff are our most valuable asset, therefore for them to place us in three Best Companies lists for Quarter 1 is a brilliant accolade for the college, especially given the challenges of the pandemic. Our staff continue to show day in day out why we are an outstanding college and as Principal I absolutely recognise that we have a brilliant staff team. We aim to use the feedback from our staff, in the Best Companies analysis to become a truly exceptional employer where all our staff thrive, feel valued and enjoy what they do."
This prestigious Top 100 UK ranking is based on a staff survey at the college measuring eight factors such as leadership, personal growth and giving something back.
"The thing that makes Exeter College exceptional is the people."

Simon Takel, Lecturer in Leadership and Management at Exeter College
Gemma Noble, Director of People and Organisational Development at Exeter College said;
"We are incredibly proud of our staff and everything they achieve. It is fantastic to be placed by them in these three 2022 Best Companies lists for Quarter 1. Our aim is to keep listening and enhancing how and what we do here at the college in order that we can be the very best employer we can."
One of the key strengths in the survey, highlighted by Exeter College staff, was 'my team'. Meaning staff rated questions relating to their teams and collaboration highly.
Simon Takel, Lecturer in Leadership and Management at Exeter College, said;
"The thing that makes Exeter College exceptional is the people. The people at the College are amazing, there is always support available with teaching or personal development or anything really – which is great. There is a culture of wanting to develop and improve all the time, there's a drive from higher management to better things and not just rest on our laurels. It could be extremely easy to say, we are an Outstanding College, but there's a drive to push to the next level and I think that drive for continuous improvement is important."
Exeter College congratulates all those organisations who have made the national, regional and sector Q1 lists.
If you are interested in working for an award-winning organisation, then please browse our current vacancies.
Staff pictured above celebrating winning CMI Learning Provider of the Year.