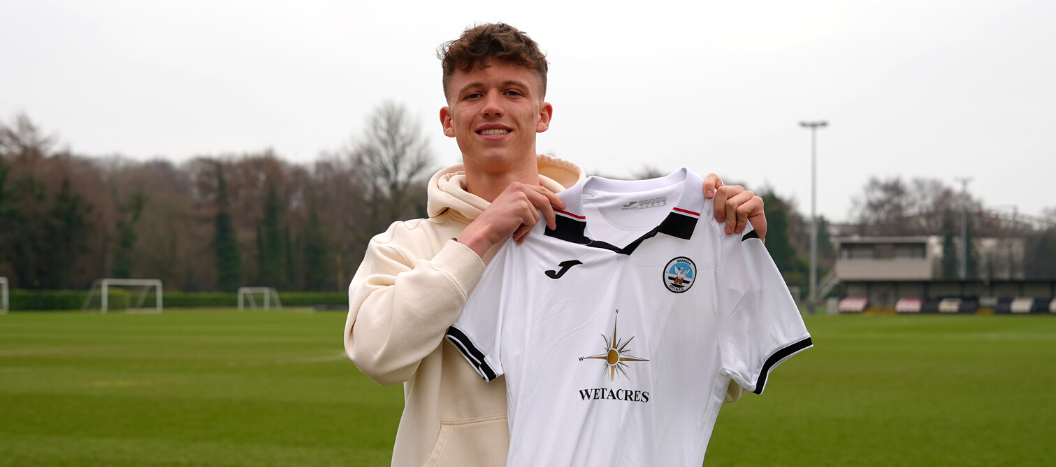 Exeter College Football Star Signs with Swansea City AFC at age 16
Exeter College Football Academy student, Jack Fanning, has been offered a scholarship with Championship team Swansea City AFC, at the young age of 16. Swansea City Academy develops talented young footballers from age eight to 21. Jack will be playing with the U18 team, having previously played for Tiverton Town U16's and Crediton United.
Jack, previously from Exeter School, is studying A Levels in Maths, French and PE. He will now make the move to Swansea as part of their Academy. He said;
"The Football Academy has put me in great stead for this new opportunity and my A Levels have broadened my educational knowledge as well so my time at Exeter College has definitely helped me.
"My tutor has been great, really helped me settle in and my teachers and football coaches have helped me and supported me all the way. I'm a little bit nervous but obviously very excited."
Jack Gill, Exeter College Football Academy Lead Coach, said;
"Since starting with us in September Jack has been outstanding, not only in terms of his playing ability, but also his attitude and leadership. Jack's successful progression pathway into professional football makes him a role model for all current and future students. Our coaching team at the College football academy are all incredibly proud of Jack Fanning and wish him every success for the future."
Based in the shadow of the Swansea.com Stadium, the Swans Academy is situated at Landore, a multi-million-pound facility where the next generation of first team players are being developed and produced from the age of nine.
The extent of the club's accomplishment is reflected in the city's immense pride of the club's recent history with seven consecutive years in the Premier League, EFL Cup winners and reaching the last 32 in the Europa League.
Jack Chapman, Head of Academy Recruitment at Swansea City AFC, said;
"We're pleased to welcome Jack to our Academy after a short trial period. He demonstrated that he has leadership qualities, is assertive and dedicated to improving himself. It was evident quite quickly that he had the motivation to return to the professional football club setting after a short time out. It's always important in this game to bounce back after disappointments and have good, supportive environments around you and we feel that this has been the case for Jack through his involvements with Tiverton Town, Crediton United and Exeter College.
"We look forward to helping Jack develop further as a player and as a young man. He's moving away from home, settling into a new City and group of peers but we definitely have the staff on hand to make that as smooth a transition as possible so that football can be Jack's main focus. Hopefully he will enjoy his time at the club, grow, develop and make an impact not just in our Academy but in the professional game."
Find out more about the Exeter College Football Academy at our next Open Event on 26 April.