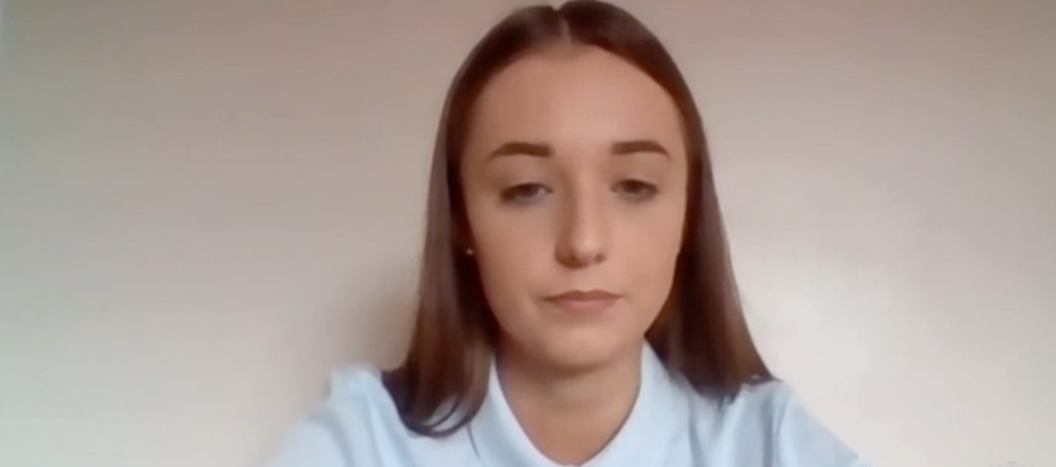 Exeter College Apprentices in National Spotlight, As Apprenticeships and Traineeships Climb to Top of Government Agenda
Two Exeter College Apprentices contribute to the national debate, speaking at the House of Commons Education Select Committee and on Radio 5 Live, as the Government looks to boost skills development and employment for young people post Lockdown, through Apprenticeships and Traineeships.
"Both my boss and Exeter College have been really supportive. The College has absolutely aced it during lockdown – I couldn't have asked for any better,"

Jamie Taylor, Project Management Apprentice
Jamie Taylor, a Level 4 Project Management Apprentice at Radio Exe, shared his experience of furlough and the challenges ahead, alongside another Devon youngster on the Radio 5 Live Breakfast Show, in the build-up to the Chancellors' budget announcement in Parliament.
His story, like so many, is one of mixed fortunes; experiencing furlough and job uncertainty, while continuing training with the help of online provision through Exeter College.
Jamie said, "The news from the Chancellor today is fantastic. Support for the next generation of workers is really important. While on my Apprenticeship, I have seen how the initiative offers a real alternative to university and provides opportunities for so many.
"Both my boss and Exeter College have been really supportive. The College has absolutely aced it during lockdown – I couldn't have asked for any better. I have never had such an attentive tutor throughout my education and can pick up the phone any time and they will be there.
"I had a real panic and considered quitting studies, so I could start looking for a new job. My tutor talked through my options and made me realise how important this qualification will be for my future career prospects – if I get made redundant at the end of my programme, I will be one of a small handful with an APM certified Project Management qualification."
Radio 5 Live also invited Sharron Robbie, Managing Director of the Devon and Cornwall Training Provider Network, to contribute to the feature. When asked whether she had any words of advice for the youngsters, Sharon said, "There is lots of support out there for individuals who find themselves in this position. Jamie is an Apprentice with Exeter College and they have a fantastic support mechanism in place."
Coinciding with the Chancellor of the Exchequer's statement, the House of Commons Education Select Committee met, inviting six Apprentices and students from across the country to give evidence, which will be reported back to the Government to influence their response to support the sector as the recovery from COVID-19 continues.
Jess Edwards (pictured above) a PTSO (Customer Service) Apprentice, represented Exeter College and her employer GWR at the session, offering an insight into the lack of information about Apprenticeships at secondary school at the start of her journey, through to what she can expect on completion of her programme and the impact of COVID-19.
Following the session, Jess said, "I felt really honoured that I had been asked by Exeter College and GWR to represent them at such a high-profile event. It was a great opportunity to promote Apprenticeships, talk about the process I have been through and share my opinion on what the Government should do next.
"I believe they should be engaging with employers, encouraging them to take on Apprentices. That would be a good way to get more young people in. The employer should also operate with the mindset of keeping them on as a full-time employee at the end of their Apprenticeship.
"I think I have been supported really well by GWR and Exeter College. I've attended virtual College sessions and been taking e-learning courses, so I can continue to develop skills. The regular reviews, with both the College tutors and my employer are a great way of getting feedback and ensuring everyone is on the same page – and my tutor has been calling every week to check in with work, but also to make sure I'm alright, which is really nice."
Both Apprentices highlight how the Apprenticeship route has enabled them to achieve without a degree, and how important it is that these opportunities continue to be made available.
Mike Blakeley, Director of Apprenticeships and Employer Engagement at Exeter College said, "The College is ensuring it invests during this time, to make sure we are able to safeguard opportunities and offer skills development, even in a period of real economic uncertainty, having the support from Government will make a real difference. I was really proud to see both Apprentices speak so eloquently today and I'm delighted the Select Committee took the time to listen to Jess and her contemporaries.
"We work with over 1500 high quality Apprentices across the region and it has been a pleasure supporting both the Houses of Commons and the BBC in their quest to understand more about Apprenticeships, their wellbeing and how best to support young people in these challenging times."