Exeter College Adult Learners Praise Teachers as they Collect GCSE Results
As 16-year-olds across the country collect their GCSE results today, adult learners at Exeter College also face the trepidation of opening results.
Exeter College is proud to be celebrating another year of great results from its Adult Learners taking GCSE Maths and English.
Adult learners take the decision to go back into education for a whole host of reasons, including wanting to change direction in their career.
Hubert Pawlowski, 33, from Exeter works in a hospital as a Health Care Assistant and wants to continue his education to allow him to do a degree in Nursing. He achieved a grade 6 in GCSE English and a grade 5 in GCSE Maths. He said:
"I am very happy with my results; I think the teachers have been great. Maths was always my weaker subject, and the fact that English is my second language as well means it wasn't necessarily my favourite. I have enjoyed it all very much and I'm coming back here in September to do my GCSE in Biology."
Sarah Mandeno, Head of Faculty for Professional Adult Learning at Exeter College, said;
"Our adult learners have done incredibly well this year. We are very proud of their achievements and wish them all the best with their next steps.
"Our teachers, as ever, have delivered a fantastic learning experience and learners today have been full of praise for the support and high-quality teaching and learning they have received."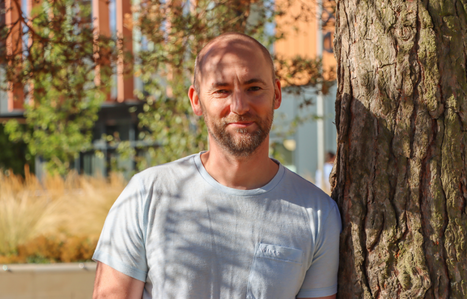 Martin sat GCSEs in both English and Maths. He currently works in clerical administration but would like to work in mental health in the future. This was the first time Martin had ever sat exams and he achieved an amazing grade 6 and 4. Speaking about his experience at College, he said;
"It's been brilliant, and not just because I have passed. Both of my teachers have been inspirational on a daily basis, but they have also made it fun. I was soaking up everything they were saying. Especially with Maths, because that was the one I was really scared about but they were always very supportive, and I've come out with some really good marks."
Natasha Kingston, 31, from Exmouth has just collected her results for GCSE Maths and English, achieving a grade 4 in both. She now plans to take GCSE Biology before doing an Access course which will allow her to study Midwifery at university. Talking about her experience, she said:
"I was really quite nervous when I signed up, but it's been great. I've made some lifelong friends. It was out of my comfort zone, but I enjoyed it.
"It's been really supportive; the fact that the College help pay for childcare and travel and things like that has helped because I was a bit worried, but I would definitely do it again. I'm glad I did it."
Find out more about GCSE English and GCSE Maths at Exeter College or contact our Adult Advice Team on AdultAdvice@exe-coll.ac.uk or 01392 400170.