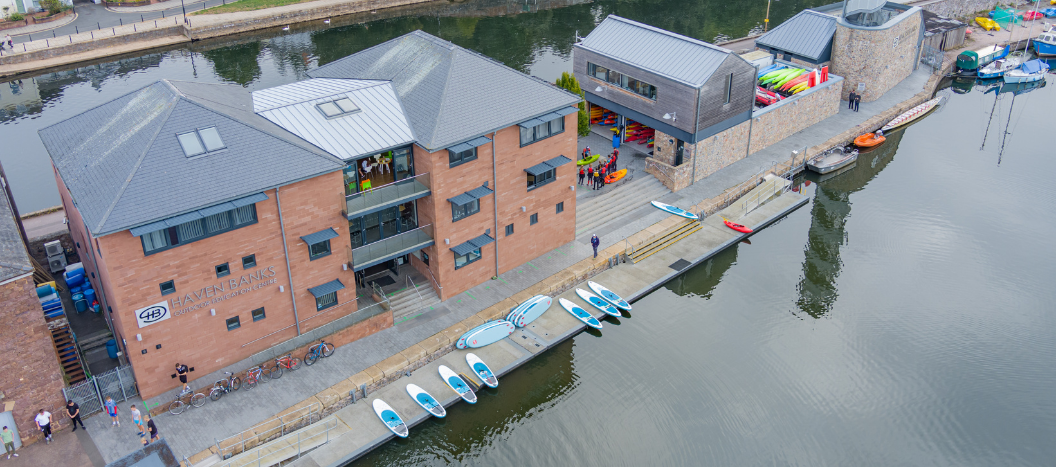 Exceptional Outdoor Adventure and Education Set to Continue at Haven Banks 
Exeter College and Devon County Council are set to continue their successful partnership, having just renewed the fifteen-year lease on Haven Banks Outdoor Education Centre at Exeter's historic quayside.
The centre is well known as the South West's premiere Outdoor Education and Training facility and is a hive of activity throughout the year. As well as offering numerous holiday activities for young people and schools, the centre provides courses and professional training for adults and is also home to Exeter College's full time Outdoor Education programmes.
Exeter College Principal and CEO, John Laramy CBE, said;
"I am delighted that we have been able to renew and extend our excellent partnership with Devon County Council to operate and run Haven Banks, this will make a real difference to the community and our students. This new extension to the lease will enable the College to invest with confidence in new cutting-edge resources to ensure it remains the standout Centre within the South West for all things related to outdoor adventure and education.
"I personally feel that the way Devon County Council work with Exeter College is a national exemplar of how an upper tier Local Authority can work with a local college to make a difference to skills, life chances and health."
Devon County Council Chief Executive, Phil Norrey, said;
"I am pleased that we have been able to continue the partnership with Exeter College for running the Haven Banks Education Centre. Our natural environment is one of our county's greatest assets, and we want everyone to find ways to enjoy it. By delivering high quality outdoor education for all ages, Haven Banks is helping more people become confident exploring what is on our doorsteps.
"We are committed to making Devon a child-friendly place where children and young people can thrive. That includes providing every child with opportunities to explore the outdoors safely, and to discover the benefits of outdoor adventures on both their physical and mental health."
In recent years, Haven Banks has also enjoyed immense success in running the Duke of Edinburgh's (DofE) Award and Ten Tors training for local schools. This year they have seen 70 students achieve a DofE bronze, silver or gold award and have helped more than 60 young people train for the gruelling Ten Tors challenge.
The Ten Tors event, organised by the Army and assisted by the Royal Navy, the Royal Air Force and the Dartmoor Search and Rescue Teams, is a challenge of teamwork, endurance, navigation, and camp craft and sees teenagers survive for two days completely unaided.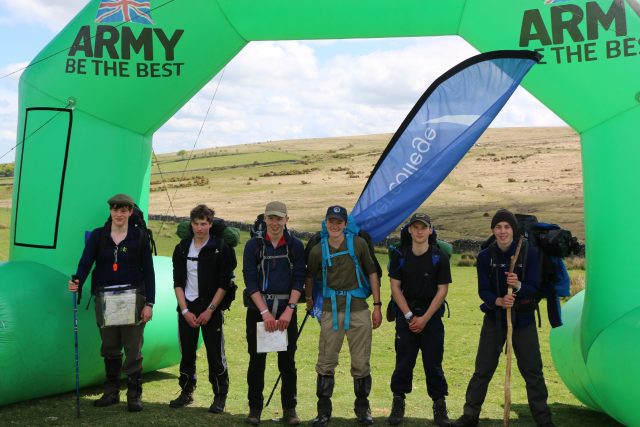 Ben Hedden, Centre Manager at Haven Banks said:
"We are all delighted with the announcement of the renewal of the lease between Exeter College and Devon County Council. The past nine years have seen the Centre develop, thrive, and diversify its provision for the local and wider community.
"The past two years has been challenging and impacted on us all, and none more so than the children and young people within our community. The benefits of the outdoors and outdoor and adventurous activities are well evidenced and have been key to assisting young people to rebuild confidence, resilience, self-esteem, and lifelong memories.
"We continue to actively develop our programmes and are proud to continue to offer accessible and inclusive activities for all ages and every ability level. We look forward to serving our past, present and future users of the Centre over the coming years."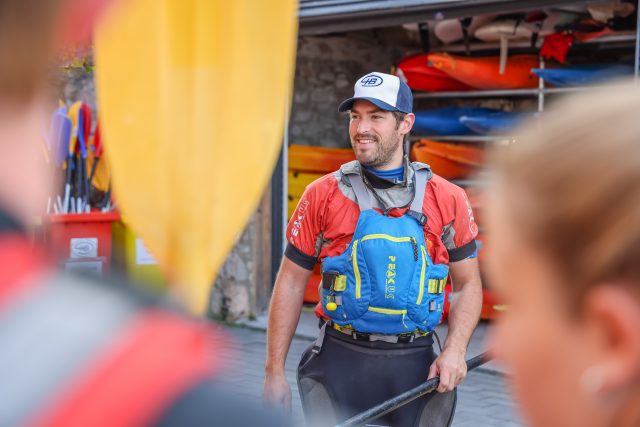 Haven Banks is at the centre of the local Outdoor Adventure community and is part of a growing industry that is supporting post-Covid recovery. It has been highlighted that placing greater importance on wellbeing and staying active will help young people to recover from the pandemic. Having missed formative years in education and spending time with peers, it is hoped that Outdoor Education will help to build resilience back up and provide young people with the skills they need such as working as a team, problem solving, and embracing new challenges.
To arrange a tour of the facilities or to find out more about the opportunities available at Haven Banks, please contact the centre's reception on 01392 400150 or by filling out the contact form.