Advanced Professional Diploma in Counselling Theory and Therapeutic Practice
The Level 4 Diploma provides a full professional qualification for counsellors.
Course Information
Course Type Adult - Professional
Subject Area Counselling
Qualification NCPS Professional Diploma
Study Mode:

Part Time Only

Course Level Level 4
Course Length 64 weeks over 2 years (32 weeks per year, fee payable per year)
Start Date 12-Sep-23
End Date 02-Jul-24
Day Tuesday
Times 9.00-16.00
Fee £3250 per year
Course Code P0PDDOU1/3/1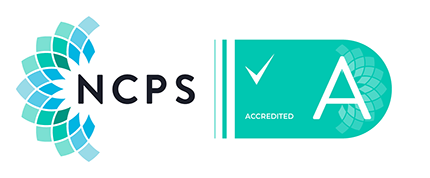 Overview

This course is awarded by Exeter College and accredited by the National Counselling and Psychotherapy Society (NCPS) (formerly known as the National Counselling Society (NCS). Subject to their Terms and Conditions, it is a route onto the NCPS national register of counsellors which is recognised by the Professional Standards Authority.

Trainees are taught to a professional level, for recognition as a qualified, competent and reflective practitioner who will be able to practice counselling, safely and ethically, in a variety of employment and self-employed settings.

The course, including delivery and the upholding of standards and quality of training as recognised by the NCPS, is rated Outstanding.

Content and Requirements include:

400 guided learning hours
Fitness for Practice Assessment

(at end of Year 1)

Completion of a minimum of 100 placement hours (to start in Year 2)
Appropriate Professional Supervision
Successful completion of all assignments
Minimum 24 hours of personal therapy (1 hr/wk., majority with person-centred practitioner)
Final Assignment Interview (following completion of all of the above)

The course is delivered on one full day per week over 2 years, during Exeter College Term times. As placement hours are accrued and the final assignment is completed beyond the end of the taught course, completion of the diploma may take up to 3 years in total.

Please note: this course will take place at Exeter Community Centre.

Teaching and Learning Methods

Each course day is taught by two qualified and experienced counsellors who also hold a teaching qualification.

Effective and engaging delivery of curriculum is offered in a learning environment that is supportive, encouraging, respectful and appropriate for the study of counselling.

The class size is no less than 12 and no more than 18 trainee counsellors. Learners will have been offered a place based on their apparent ability to engage with the course and to play an active role in their self-development journey as well of that of others in their learning group.

Delivery is via in-person lectures on the timetabled days. Learning is enhanced with handouts and exercises that are done individually or in pairs, small groups or as a whole group, and with regular use of case-studies, group discussion and triad work. Peer and trainer observations are a core element of the practical work.

Resources include written, visual and/or audio material and include current references; feedback and suggestions from the learning group are welcomed.

The course is intended to be experiential and participative; trainee counsellors are asked to reflect on their own lived experiences while learning how to build a therapeutic relationship, first with peers and then with their clients in practice placement.

Modules and assessment

The Certificate is internally assessed and externally moderated. Students are required to create a portfolio of evidence to demonstrate that they have met the learning criteria and associated standards for each mandatory unit:

Ethics & the Law, Organisation and Supervision in Counselling
Equality, Diversity & Inclusion in Counselling
Advanced Therapeutic Practice
Self-Awareness
Counselling Research
Counselling Placement (minimum 100 hours)
Counselling Theory: Person-Centred / Humanistic is the main approach taught and the model used for practical work, including Online and Telephone work. Other theories covered include but are not limited to: Freud and the origins of Psychotherapy, Attachment Theory, CBT (including Third-Wave CBT), Working with Props, Pharmacology.

Career Options and Progression

Practice as a competent and qualified counsellor with the option to work towards requirements for individual accreditation by a professional regulating body
Post-qualifying courses in associated studies that provide academic and practical progression on a recognised career pathway
Use of counselling skills and theoretical knowledge for professional development in associated fields e.g. social work, teaching, nursing, human resources

Entry Requirements

A completed application form, including a personal statement, and evidence of a Level 3 or equivalent qualification in counselling (not necessary for Exeter College students progressing from Level 3 Counselling courses).
PLEASE NOTE that if applying with a Level 3 qualification from a training provider not Exeter College this will need to have been a minimum of 50 guided learning hours (GLH), including an element of assessed counselling skills training and in-group work. As this is often not the case for online courses, these applications will be considered individually for eligibility.
In order to promote a cohesive learning group and to ensure that all trainees get the most from the course, all internal and external applicants are asked to attend a half-day interview.
Following successful interview, personal and professional references may be requested, and a DBS check will be done during the course, ahead of starting a counselling placement.

Facilities

Learners will be given a college ID badge and have access to all college facilities, including learning resource centres and computers.

This course takes place at Exeter Community Centre. Click here for directions.  

Additional Costs

Possible Additional Costs

Purchase of books
Travel/Parking
Membership of a professional body
Supervision that meets requirements if not provided by agency when in placement
Personal therapy (minimum 24 hours)
Professional indemnity insurance if not provided by agency when in placement

In the case of re-submission of a referred final assignment, an extension for submission of written work, or the need for extra one-to-one reviews or final assignment interviews, additional costs will be applicable.
Have a question?

If you have questions or would like to speak to someone, our team of Customer Service Advisers can help answer your questions or direct your enquiry to the correct team.
Speak to us today on 01392 400500 or send us a message using our contact form: www.exe-coll.ac.uk/contact.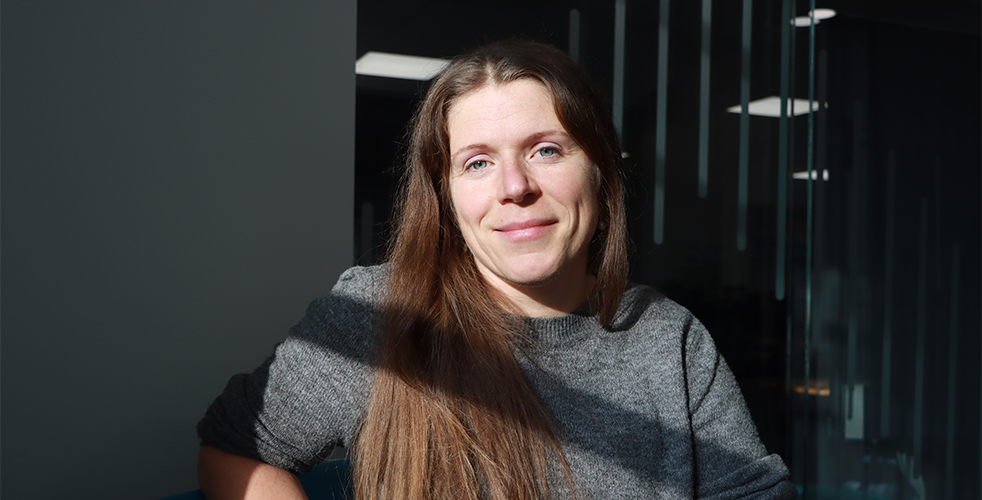 What our students think?
"The tutors are great, they are so experienced and act as mentors as well as tutors and my peers are just incredible…It's just been a warm, welcoming and supportive group. The quality of the course was incredible too, the way it was structured and delivered is excellent. It aligns to the national framework by the... Read more >
Level: Level 3
Duration: 35 weeks

Level: Beginners
Duration: 1 day

Level: Level 3
Duration: 12 weeks