International Baccalaureate (IB)
The International Baccalaureate Diploma is an assessed programme for internationally minded learners aged 16-19.
Overview

The Diploma aims to develop learners who are:

Inquirers
Knowledgeable
Thinkers
Communicators
Principled
Open-minded
Caring
Risk-takers
Balanced
Reflective

Through studying the Diploma learners will:

Develop excellent breadth and depth of knowledge
Flourish physically, intellectually, emotionally and ethically
Excel in traditional academic subjects
Explore the nature of knowledge through the programmes unique Theory of Knowledge course
Take their place as global citizens of the world

Diploma graduates are well-equipped to cope with demanding workloads, manage their time and meet expectations at universities across the globe and in employment.

This qualification allows you to study six subjects, three at Higher Level (HL) and three at Standard Level (SL), across a wide range of disciplines spanning languages, humanities, maths and sciences as outlined below. As well as the core comprising of Theory of Knowledge, a 4000-word Extended Essay and a portfolio of Creative, Active and Service activities, known as CAS.

Please click here to view the IB course video on our YouTube channel.

You will study through a mixture of group lectures, discussions, practical work, small-group conversation, language laboratory work and individual work. You will sit written examinations in May of the second year. All subjects include internal assessment, for example essays, oral work, and practical work. The Extended Essay and Theory of Knowledge contribute to your overall result, and CAS is also compulsory.

IB students take ONE subject from each of the 6 groups below:

Group 1 Language
• English Literature (HL and SL)

Group 2 Second Language
• French (HL and SL)
• German (HL and SL)
• Italian ab initio (for beginners) (SL only) – can be taken on its own in this group or as an elective in group 6 to enable two languages
• Spanish (HL and SL)

Group 3 Individuals and Societies (Humanities)
• Geography (HL and SL)
• History (HL and SL)
• Psychology (HL and SL)

Group 4 Sciences
• Biology (HL and SL)
• Environmental Systems and Societies (SL only)

Group 5 Mathematics*
• Mathematics: Applications and
Interpretation (HL and SL)

Group 6 Electives
• Chemistry (HL and SL)
• Italian ab initio (for beginners) (SL only)
• Global Politics (HL and SL)

On this course you will:

Study six subjects, along with a Theory of Knowledge course
Research a topic of special interest and complete an Extended Essay, with one-to-one supervision
Have residential opportunities
Take part in field trips, theatre visits, conferences and other excursions
Collate and submit a portfolio of creative activity and service/voluntary activity which you have undertaken inside and out of College (known as CAS)

Please note: while we expect to run most if not all of the subjects listed, a minimum number of applicants per subject is required to ensure viability. Assessment is through a combination of exams and internal assessment of your oral, written and practical coursework.

What can I study alongside this course? This course is studied on its own and cannot be combined with other courses, although IB students may access cross-College enrichment such as Debating, MUN, REACH academy and Sports Academy.

Choose the International Baccalaureate if…

 You enjoy learning about new subjects in an open, exploratory environment
You want to keep your options open post-College
You like to learn in small groups with experienced, knowledgeable and enthusiastic teachers
You would like to join a College programme which goes beyond academic study and includes plenty of enrichment opportunities, as well as weekly critical thinking lessons (Theory of Knowledge) and a supervised Research Essay, giving the opportunity to study a subject of personal interest with one-to-one specialist supervision
You would like to belong to a close-knit, internationally minded community with students and staff from around the world
You are interested in progressing to a top university, either in the UK or overseas
You want to make new, often likeminded friends
You are interested in learning how to learn better

Next steps: The course is recognised and welcomed by all universities in Britain and most universities across the world and prepares you for nearly all courses, depending on your choice of subjects. Our current average point score (35), which is above the world average, matches and even surpasses the entry requirements for several Russell Group universities, including Birmingham and Manchester and recent destinations of IB students include the University of Oxford to study Psychology, the University of Warwick to study History and Politics, University of Liverpool to study Medicine, UCL to study Arts and Science and the University of Exeter to study English.

Entry Requirements

You need the equivalent of at least eight GCSEs at grade 6 or above, including GCSE English Language and Maths. For certain subjects (especially higher level) you will need higher grades, for instance, a minimum GCSE grade of 7 for higher level Languages or Sciences. If you want to study a language that you have not studied before, you can follow the language for beginners (ab initio) course without a GCSE in that language.

Facilities

You will have access to Learning Resource Centres and to extensive electronic support materials including online films and videos, and IB online materials via Smartbacc. There are cafes and restaurants on all college sites and a gym in Victoria Yard that is open to students.

Additional Costs

There are some costs of materials and resources, for an indication of what these might be please click here to view the fees for September 2018.
Have a question?

If you have questions or would like to speak to someone, our team of Customer Service Advisers can help answer your questions or direct your enquiry to the correct team.
Speak to us today on 01392 400500 or send us a message using our contact form: www.exe-coll.ac.uk/contact.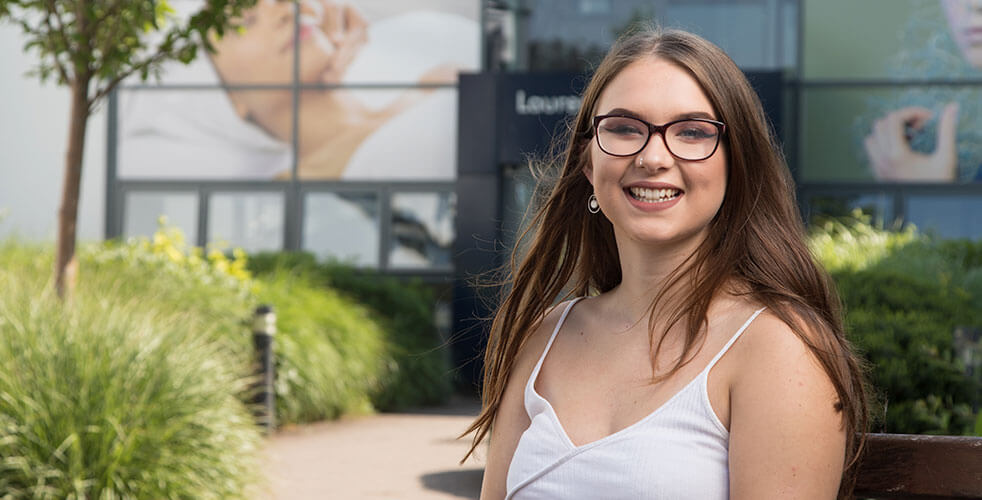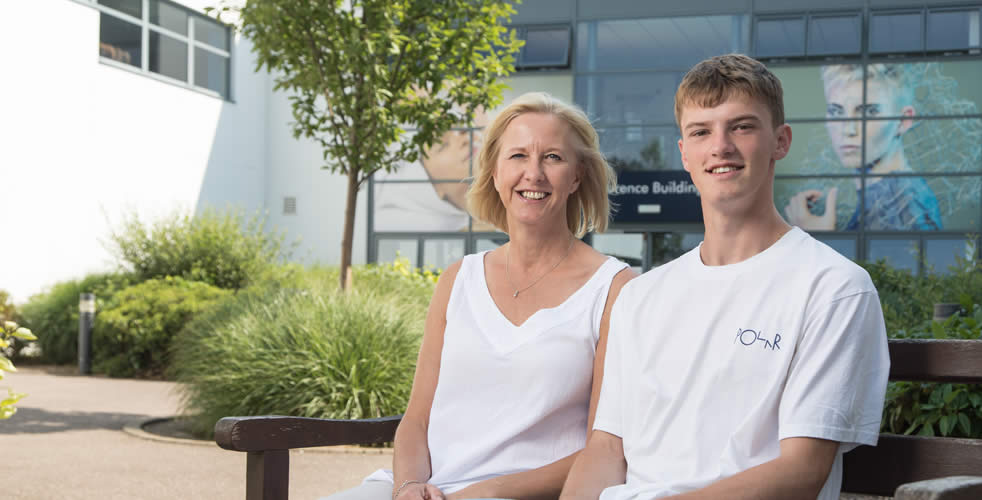 What our students think?
"I travel by train and find the journey really useful to get work done and I get time to see my mates who aren't on my course. I am very happy I was able to come here. I think Exeter College is worth the travel because it offers so much more than other colleges and... Read more >
"The IB has been a great experience in general. It has a Creative Activity and Service (CAS) element and there are a certain amount of hours you need to do. For one of my extra activities I am part of the Met Office research group which is really interesting. The environment at Exeter College is magnificent, because... Read more >
"I have always found the college very helpful and supportive and the newsletters and parents evenings give me greater involvement in and understanding of college life. The teaching staff and support team clearly have a love of their subjects and have helped Rory to reach his potential, not only academically, but as a young person... Read more >