Business A Level
This course is for you if you are an avid reader and are keen to develop a critical understanding of organisations and their ability to meet society's needs and wants.
Course Information
Course Type School Leaver
Subject Area Business
Qualification A Level 🧩
Study Mode:

Full Time Only

Course Level Level 3
Course Length 2 years

Overview

Business is an academically challenging subject that rewards those that put the most into it.

This course is ideal if you enjoy finding out about how and why some businesses perform well or what the consequences are of certain strategic decisions. Lessons are suited to those who enjoy debating and developing arguments about business issues.

The final A Level qualification will be achieved by completing three examinations at the end of the two year course. All learners are given the opportunity to also gain an AS Level at the end of their first year to help you to know that this is the right course for you.

You will be introduced to the market, explore marketing and people functions and investigate entrepreneurs and business start-up. You will learn how businesses identify opportunities and to explore how businesses focus on developing a competitive advantage through interacting with customers. You will develop an understanding of how businesses need to adapt their

marketing to operate in a dynamic business environment. You will consider people, exploring how businesses recruit, train, organise and motivate employees, as well as the role of enterprising individuals and leaders. You will explore how established businesses might improve their effectiveness by making tactical decisions. You will learn about finance and operations functions, and investigate external influences on business.

A Level Business builds on the AS units by considering more complex business scenarios, developing your understanding of business strategy and decision-making. You will investigate businesses that trade on a global scale and develop an understanding of the globally competitive environment. You will consider ethical and moral dimensions of global business activities.

What topics will I study?

· Marketing and People

· Managing business activities

· Business decisions and strategy

· Global business.

This course goes particularly well with Politics, Sociology, Economics, Geography and Law.

Next steps: This course is excellent preparation for a Business Management degree

Entry Requirements

Eight GCSEs at grade 4 or above (including English Language and Maths).

Facilities

Subject bespoke Learning Resource Centre support, compute suite and iPads for research, lecture theatre.

Additional Costs

There are some costs of materials and resources.
Have a question?

If you have questions or would like to speak to someone, our team of Customer Service Advisers can help answer your questions or direct your enquiry to the correct team.
Speak to us today on 01392 400500 or email info@exe-coll.ac.uk.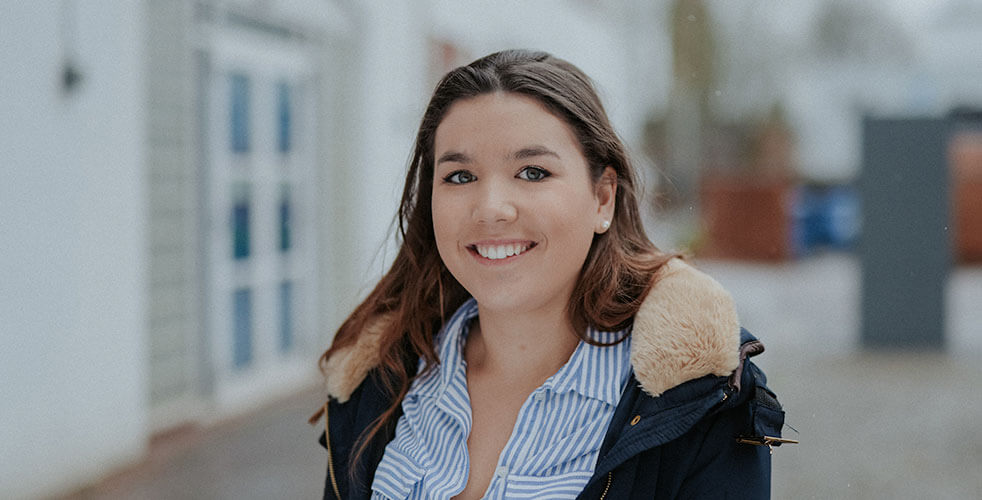 What our students think?
"The day I achieved my first Distinction I felt amazed and proud that this is where I now am and it gave me hope that I could achieve whatever I wanted to. I have also now learnt to believe in myself, have self confidence that I will do well if I put in the work... Read more >
Level: Level 3
Duration: 2 years

Level: Level 3
Duration: 2 years

Level: Level 3
Duration: 1 Year