Aircraft Maintenance Engineering
This degree is specifically designed to help meet the growing need for skilled aircraft maintenance engineers.
Course Information
Course Type University Level / Higher Technical Education
Subject Area Engineering and Manufacturing - HTE
Qualification Foundation Degree (FdA, FdEng, FdSc)
Study Mode:

Full Time Only

Course Level Level 5
Location Future Skills Centre
Course Length This is a 2 year, full time programme
Start Date September Yearly
Day Up to 5 days per week
Fee £7,795 per year
Course Code 2H60 FdEng/AE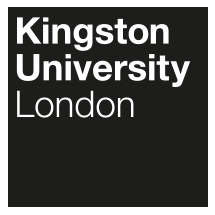 Overview

This Foundation Degree is a progression programme from the Extended Diploma in Engineering, A Levels or equivalent and is specifically designed to help meet the growing need for skilled aircraft maintenance engineers. Delivered at the Future Skills Centre (FSC) at Exeter International Airport, this Foundation Degree is fully-accredited by Kingston University and approved by the UK Civil Aviation Authority (CAA). As part of the programme, you will also visit aerospace-related companies and you will receive practical skills training in the purpose-built engineering workshop facilities and on the College's Jetstream aircraft.
Successful completion of the programme provides you with the module exam certificates for the UK CAA B1.1 Aircraft Maintenance Licence required for work in aerospace engineering and recognised internationally. To complete your Licence application you will require 2 years additional experienced (opposed to 5 years for unapproved training) working in a UK CAA Part 145 approved organisation.
You can also progress to the top up to a full BEng (Hon) degree with Kingston University which has a part time (2 years) or full time (1 year) option.

The programme balances theoretical and practical training with assignments and examinations. You will undertake formal lectures and laboratory work. As a student you will complete part of your training using the College's own aircraft and equipment in the Future Skills Centre aircraft maintenance workshop, getting hands on experience on advanced aircraft systems and technology.

Topics will include:

Mathematics and Physics for Practitioner Engineers
Electrical Engineering Fundamentals
Aerodynamics and Aircraft Digital Systems
Academic Practical Skills and Study Skills
Aircraft Materials, Hardware and Maintenance Practices
Aircraft and their Systems
Aircraft Maintenance and Professional
Practice (Aviation Legislation and Human Factors)
Aircraft Propulsion Systems

This programme leads to careers in companies such as Exeter Aerospace, Air Atlantic Group at Brize Norton, British Airways, Ryan Air, Gulf-stream, Royal Navy or Skybus.

Entry Requirements

A minimum of 64 UCAS tariff points from A Levels in Maths and Physics at Grade C or above, a BTEC National Diploma in Engineering at Grade Profile MP or above, an Access to HE qualification in relevant Science or Engineering discipline or other qualifications deemed equivalent to the above. GCSE passes with Maths at Grade 5 and above, Grade 4 in English and a science-based subject are required.

Facilities

Learning will take place at the Future Skills Centre located near to Exeter Airport. Students will have access to the college's own aircraft, along with other industry-specific resources.
Have a question?

If you have questions or would like to speak to someone, our team of Customer Service Advisers can help answer your questions or direct your enquiry to the correct team.
Speak to us today on 01392 400500 or send us a message using our contact form: www.exe-coll.ac.uk/contact.
Level: Level 5
Duration: Completion of 1 year full time on progression from the associated HNC. OR: Completion of two years part time on progression from the associated HNC

Level: Level 4
Duration: 1 year full time (2 days per week) OR: 2 years part time (1 day per week).

Level: Level 5
Duration: Completion of 1 year full time on progression from the associated HNC. OR: Completion of two years part time on progression from the associated HNC