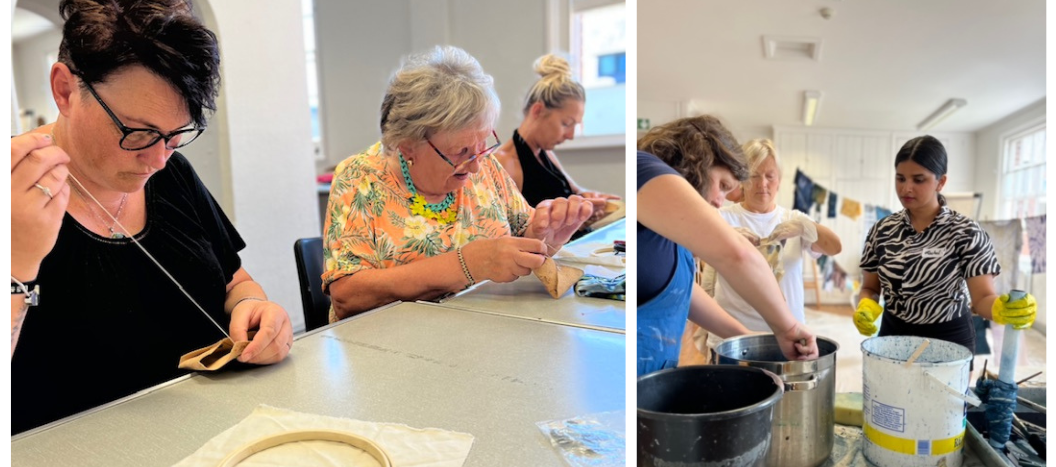 Transforming community life in Exeter through learning 
Exeter College Community Learning is delighted to announce a new partnership with CoLab and Exeter City Council. Partners are collaborating to provide opportunities for adults to participate in free and low-cost learning across the city through an initiative called the Urban Learning Academy.
The Urban Learning Academy is a venture exploring innovative approaches toward city-wide inclusive adult learning opportunities. The project was kickstarted by multi agency well-being hub CoLab funded through the National Lottery. It offers a range of sessions taking place in community hubs across the city, rather than a traditional bricks and mortar building,
Maddy Hearn, Adult Community and Partnership Lead at Exeter College, said;
"The Urban Learning Academy is an amazing new learning initiative for the city. Together with educators, and through listening to learners' hopes and aspirations we are building an innovative programme of free to access learning that is open to all and delivered in accessible, community locations."
Following a successful summer pilot programme, Exeter College Community Learning has designed a new programme of courses to take place in community locations including Exeter libraries over the winter months. Courses enable people to connect, build skills and improve wellbeing. Adults are encouraged to take part in learning programmes exploring creativity, employability, and numeracy.

Exeter College Creative Writing Tutor Sam Watson, who facilitated Writing at the Museum, a Creative Writing course taking place at RAMM (Royal Albert Memorial Museum) said;
"It is so nice to be able to meet with learners in such creative and inspiring locations. We took full advantage of the space and exhibits available at the Museum, and we wrote some beautiful pieces."
The Winter Programme aims to offer free of charge, meaningful learning opportunities produced in collaboration with partners, to help shape curriculum and add value for learners. As well as feeling more connected, healthier, and happier, participants will be empowered to build confidence in areas such as writing, everyday maths, self-care, and employability skills.
Learners form close communities through their classes; Catriona, who took a poetry class at Exeter Library, said;
"It was so lovely hearing everyone talking about the poetry they like and great to hear them read their own words." Catriona described being immensely proud of one of her fellow learners, she said; "They are so honest and so brave when facing challenges."
Through experimentation, collaboration and a shared vision, the work has created a lively learning community and opened accessible pathways to connect and transform communities through new and innovative learning opportunities. Exeter is a learning city and Urban Learning Academy is providing equity of access in the heart of the city.
Find out more by emailing info@urbanlearningacademy.org.uk.