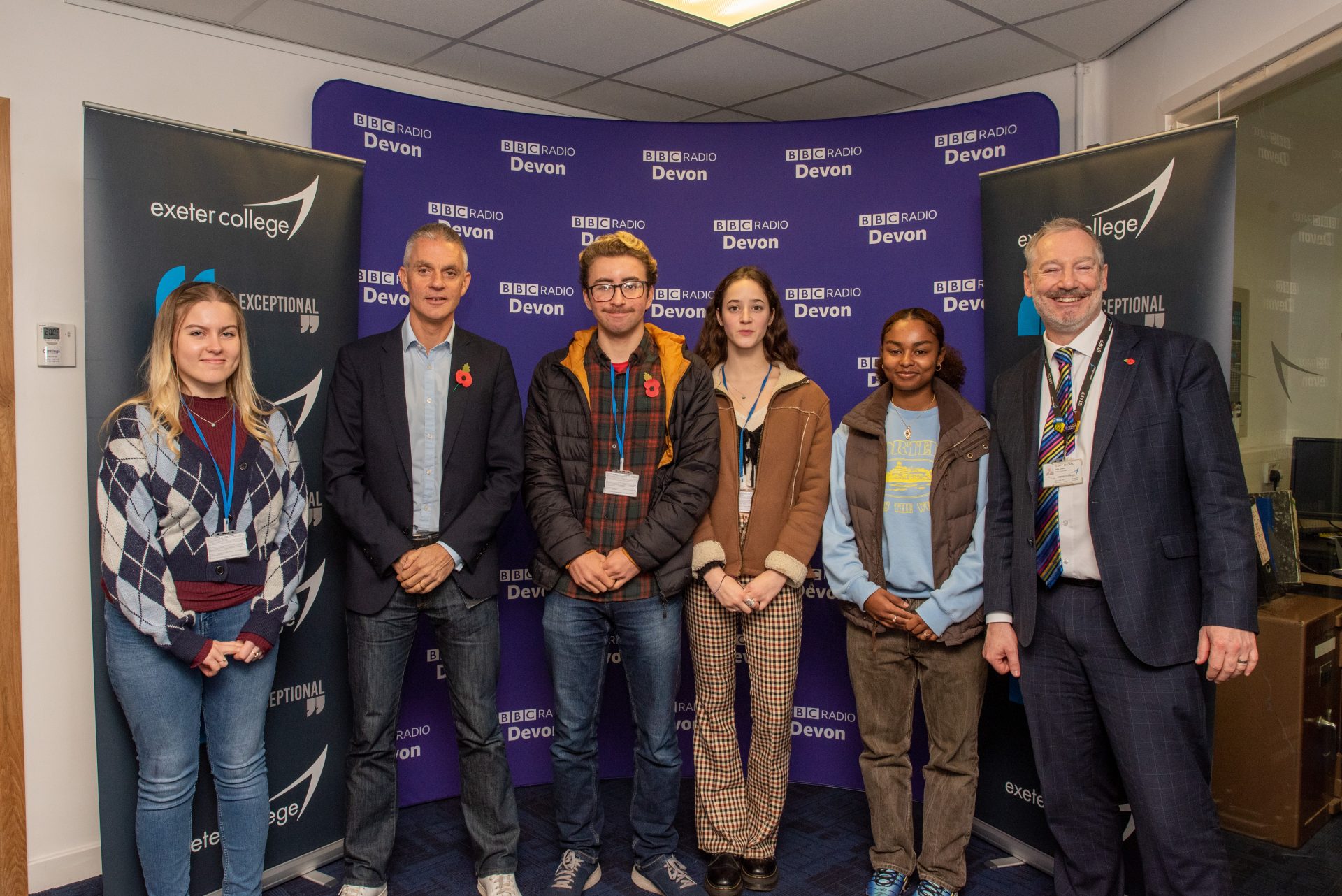 BBC Director General Opens Inspiring New Exeter College Studio
The BBC's Director General met with local students today as he officially opened the corporation's new studios in Exeter College, hailing it an "inspiration for future journalists and programme makers". 
Tim Davie praised the forward-thinking partnership between BBC South West and Exeter College during his visit, and conducted a Q&A session with budding journalism students.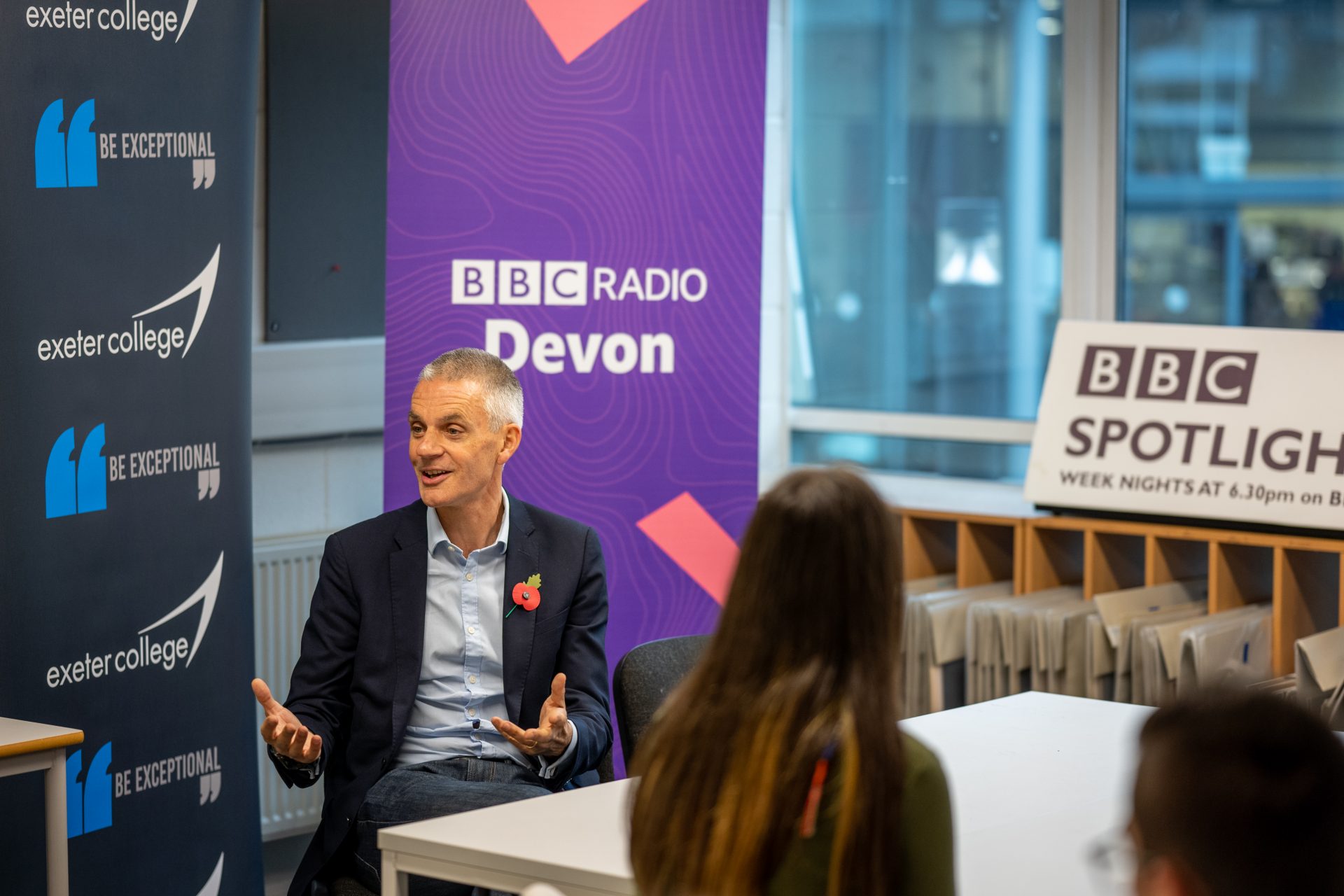 The permanent base on the ground floor of the Centre for Creative Industries building in the College will be used by BBC reporters to conduct interviews for regional and national news programmes, such as BBC Radio Devon, Spotlight and Newsnight. 
In return student journalists will get the opportunity to train and develop their skills with the help of BBC programme makers.
Exeter College Principal and Chief Executive John Laramy CBE, said: "We are delighted to welcome the BBC to our College today and officially open their new studio, housed within our Centre for Creative Industries.   
"Part of our strategy is to ensure that our students have a 'line of sight' to industry. We believe this collaboration is an absolute win, win; our students will gain industry insights from one of the World's leading media and broadcasting organisations and the BBC Exeter studios will now be housed at the heart of the fantastic City of Exeter, within a vibrant college environment.
"We hope this new association will enable us to nurture the next generation of journalists and showcase that Exeter is a truly great place to live, learn and work. We really hope that, with partners, we can establish Exeter as a recognised creative hub for the South West."
"Students will get to learn from some of the best in the business." 

BBC Director General, Tim Davie
Pupils will be encouraged to pitch stories to BBC journalists, with the chance to have their ideas broadcast on radio, TV or online. And students will also benefit from guest lectures by BBC staff, which will include the very latest hints and tips for breaking into the industry. 
BBC Director General, Tim Davie, said: "We want this unique collaboration to be an inspiration for future journalists and programme makers.  
"I know this area is a terrific news patch, in fact Spotlight remains the most popular regional news bulletin in the country. And throughout the pandemic the 6.30pm regional news slot across the country regularly attracted more viewers than any programme on any channel – often passing five million nightly at the height of the Covid outbreak. 
"So, students will get to learn from some of the best in the business.
"This pioneering initiative is another example of the BBC's commitment to encouraging and developing new talent and shows how the BBC can make a real difference on the ground, where you live."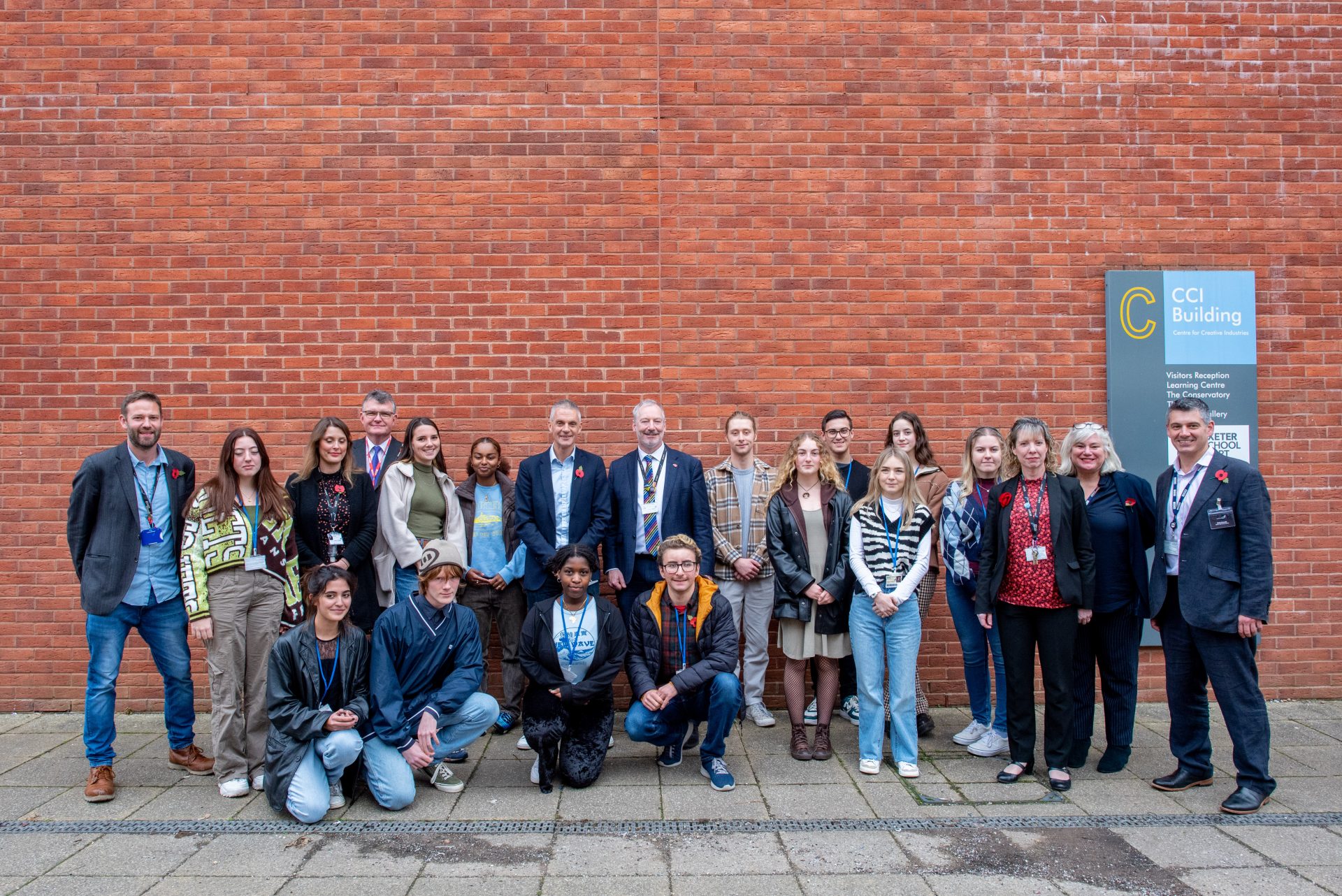 The move is part of the BBC's 'Across the UK' plans, the biggest transformation in BBC local output in more than 40 years. The goal is to transform local services to touch more lives, in more communities, more often. 
Stephanie Marshall, Head of the BBC in the West and South West, said: "Our move to Exeter College represents a new way of working for our regional news teams, bringing us closer to students who could one day be broadcasting on BBC Radio Devon, Spotlight or further afield across the BBC. 
"A fantastic example of this in practice was last week's vitally important BBC Radio Devon climate debate, that involved students, scientists and politicians and was recorded at the College studio site.
"Events like this, alongside apprenticeships and schemes like BBC Young Reporter, show we are doing more than ever to support people across the whole of the UK aspiring to work in the media industry." 
Katie Wild, Head of Faculty for Media and Performing Arts at Exeter College, said: "This new association with the BBC gives our creative students direct access to BBC journalists, and they have the opportunity to pitch story ideas and attend masterclasses with BBC staff.  
"Together, we can offer incredible opportunities and media orientated training that benefits our students, staff, the BBC and our wider community. We are excited about what this means for the future of our media curriculum and the unique pathways that this could offer our students."