Apple Mac Museum Opens At Exeter College
Exeter School of Art student Sophie Bruce and her team have created what is believed to be the only exhibition celebrating the history of the Apple Mac in the UK.
The Mac Museum exhibit opened last week at the college's new Institute of Technology Digital and Data Centre (IoT) and will be on display throughout the summer.
"The Mac Museum is a concept that was originally by my tutor Mike. I got given the project last year, he asked me if I wanted to do it and I said absolutely. It was during the peak of lockdown."


Sophie Bruce, Graphic Design Foundation Degree student
Sophie had originally gone with a modern design, but after receiving feedback from her tutor, she decided on a more nostalgic theme.
She said, "I've gone for the retro rainbow colours which they had initially and I have carried that throughout the logo and all of the designs."
The exhibit was on display for guests who attended the IoT opening on Thursday 8 July, with Sophie giving the Minister for Apprenticeships & Skills, Gillian Keegan, a tour of the museum.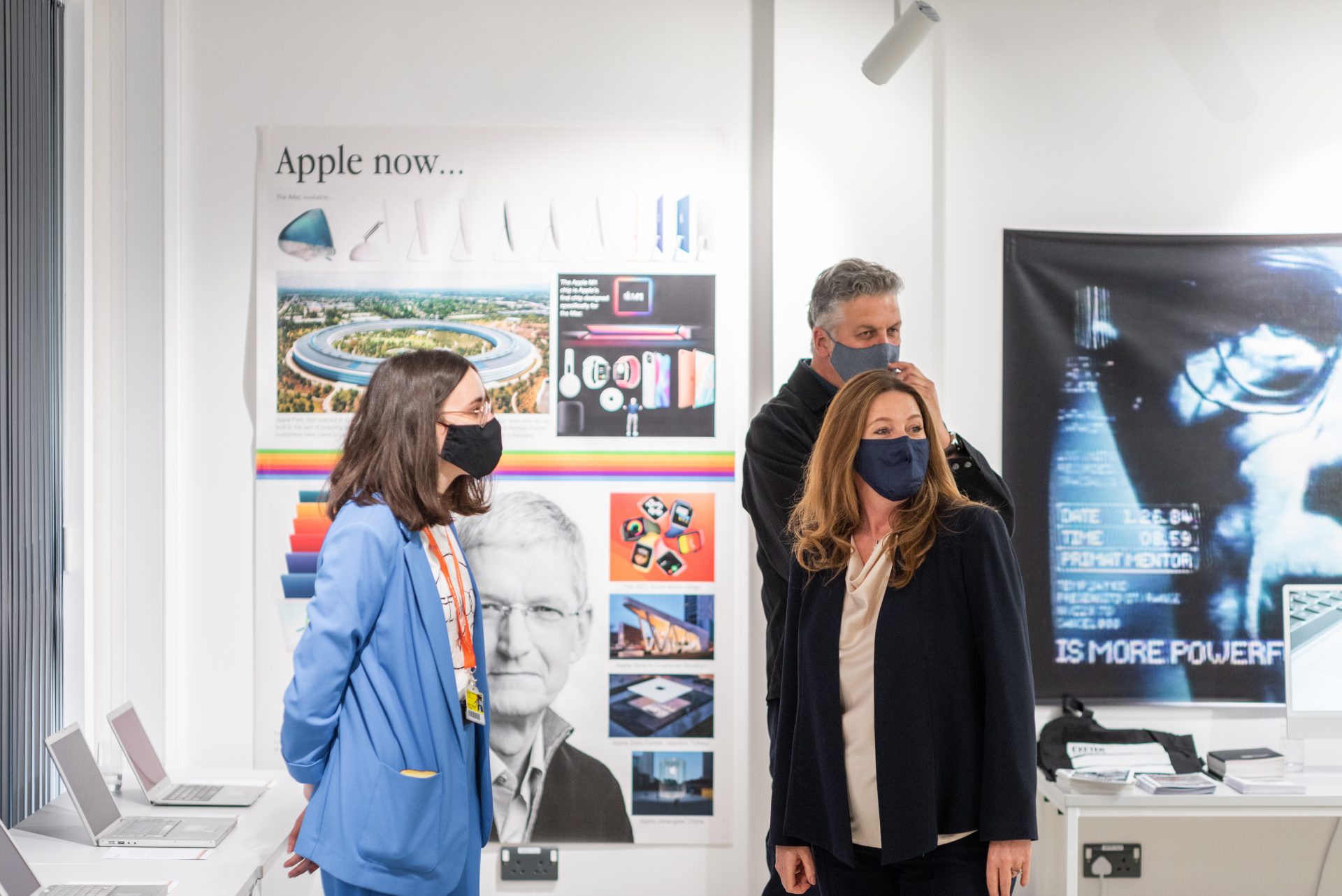 She said, "Giving Minister Keegan and all of the other guests a tour of the Mac Museum was a really proud moment for me. Being able to show off this incredible collection of computer history is absolutely amazing."
The original concept for the exhibit came from Sophie's tutor, Michael Krage, who is the Programme Leader for Art & Design at the college.
"The Mac museum has been a very positive and successful project for our Graphic Design Foundation Degree student Sophie Bruce and the supporting team. Sophie was involved in designing, researching and organising the exhibition which is on show at the new Exeter College Institute of Technology until September."

Michael Krage, Art and Design Programme Leader and Associate Lecturer
Michael said, "Apple Macs have changed the way graphic designers work from the early days of the 80s right up to the present day and this show celebrates this iconic computer."
Sophie's team had help from numerous sources across the college and the local community, who all helped her track down pieces for the exhibit.
She said, "It's become this massive thing and loads of different people have donated, and it's just really cool."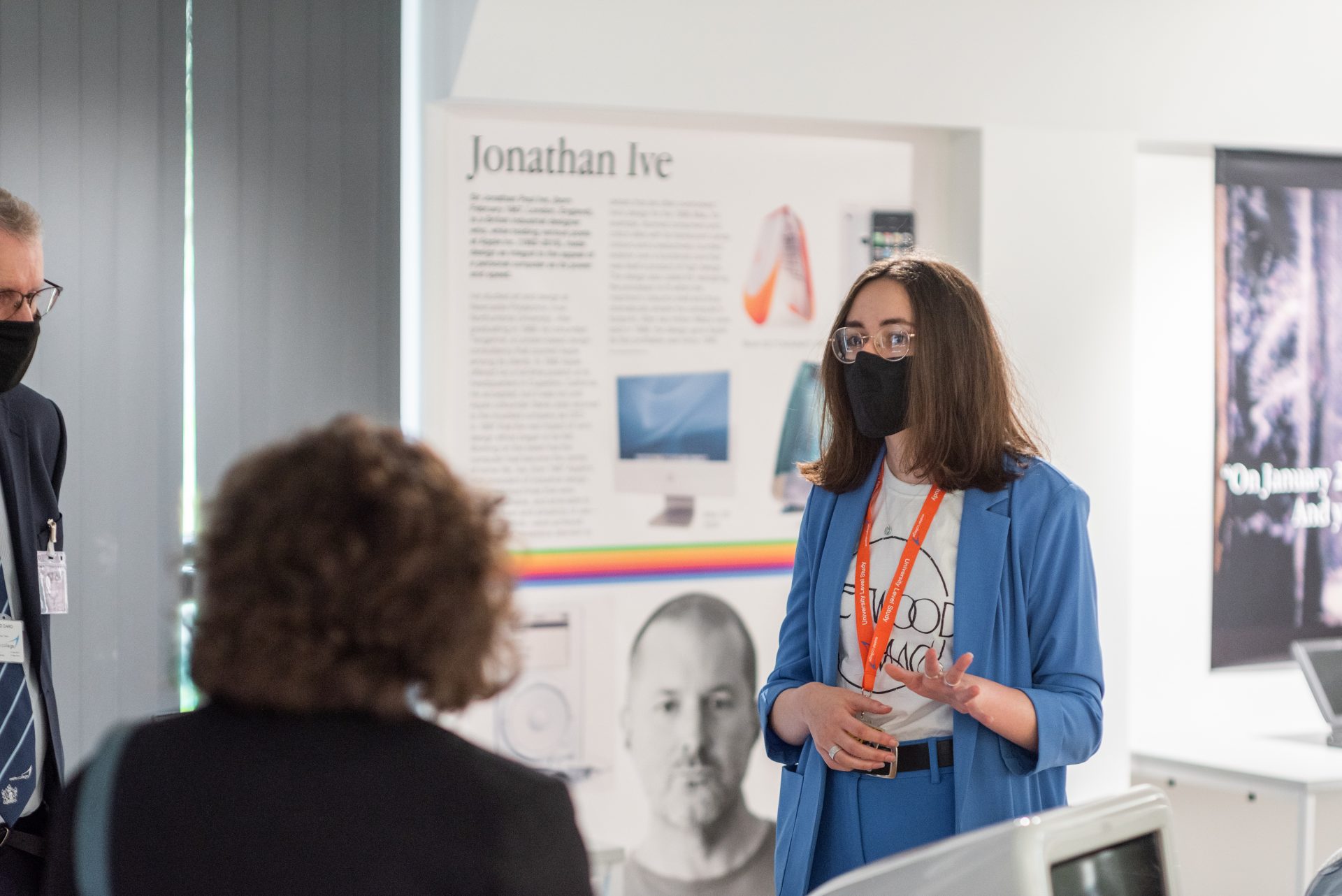 "The FdA graphics team of Nigel Lowe, Jason Howells and myself would like to thank Titan Computers, IFixer Exeter, Carol Kennedy, Colin Mallet and everyone who had the foresight to store their retro Macs in the loft!"

Michael
The Mac Museum will be looking for a permanent home in Exeter after September and the team are looking forward to developing the project further.
Sophie will also be leaving the college in September, as she will be going to Plymouth University to complete her third and final year of her Graphic Design degree, after which she hopes to get a job within the industry.
"One day I hope to work for a company like Apple."

Sophie
The Mac Museum isn't the last exhibit Sophie will have on display at the college. She is currently working on her next exhibition called 'Press Start', which she says "is definitely one to look forward to."