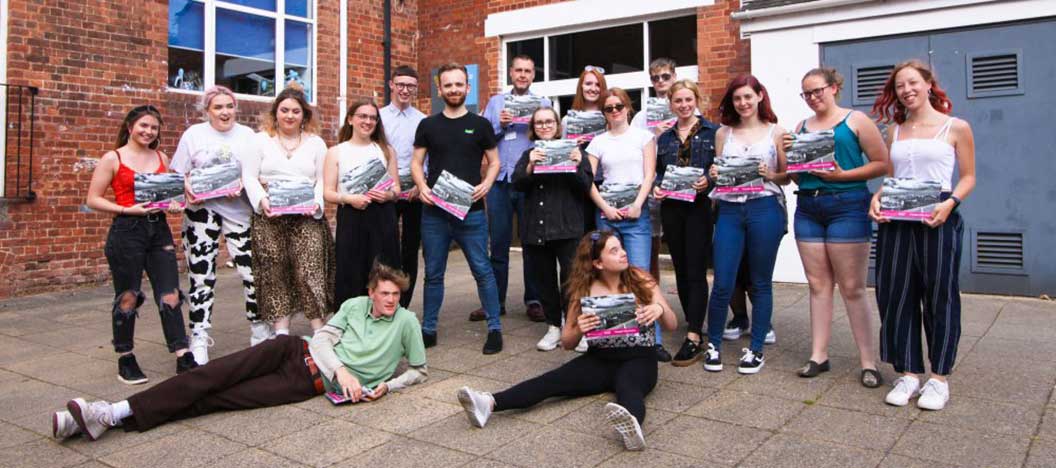 Announcing our College Charities of the Year
Students and staff at Exeter College have voted for their 2019-2020 charity of the year. This year they voted to support a national charity, Cancer Research UK and a local charity, Exeter Foodbank.
Cancer Research UK is a cancer research and awareness charity which aims to reduce the number of deaths from cancer. As the world's largest independent cancer research charity it conducts research into the prevention, diagnosis and treatment of the disease.
"Cancer Research UK are delighted to be chosen as charity of the year, and I am very excited to be supporting Exeter College with their fundraising. We have exciting research happening in Exeter which is benefiting patients locally and across the country. 1 in 2 people will get cancer in their lifetime. We receive no government funding for our life saving research so our work simply wouldn't be possible without this support. Together we will beat cancer."

Kim Hammerton, Local Fundraising Manager – Devon and North Cornwall
Exeter Foodbank provides local people in crisis with three days' worth of nutritionally balanced emergency food.
Students and staff will be working hard to raise as much money as they can for these charities. Past charities have included Mind and Devon Air Ambulance. In 2018/19 the college raised an amazing £10,939.14 for Nightstop.
"It's really important for our students to get involved with social action events and activities and to give back to their community. Activities like this enrich our student experience at college and ensure they go above and beyond in helping others. It is also great for tutor group bonding and in helping students come together to work on a project and there's no denying that it gets a little competitive!"

Megan Snell, Deputy Head of Student Experience
Our Exeter College Students' Union will be collecting money for these charities at the colleges Festival of Carols on Thursday 5th December. The service is free to attend and open to anyone who would like to come along and celebrate with us.