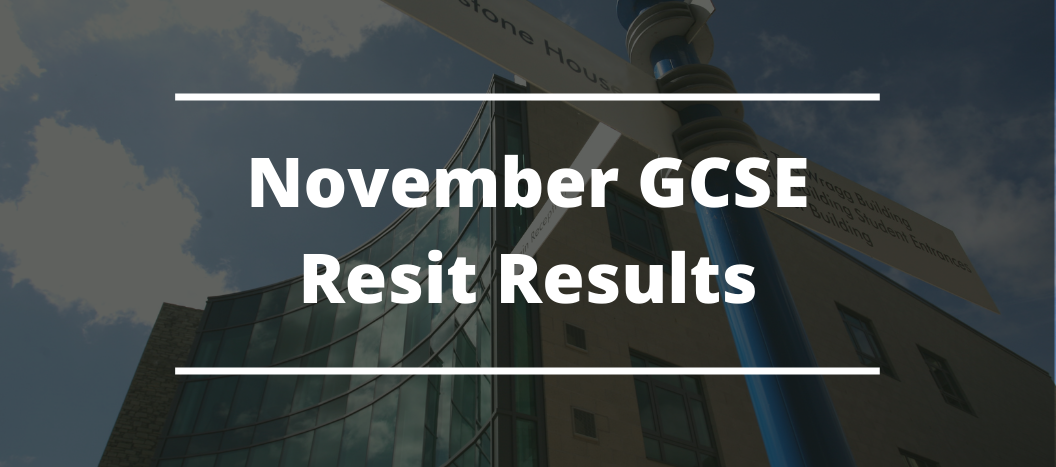 Accessing Your November GCSE Resit Results
On Thursday 14th January at 10am results are out for our students that sat a GCSE qualification in November.
If this applies to you, the below information is how you will access your results online on GCSE results day.
How do I access my results?
If you are a learner studying with us this year, we are making your results available to you electronically, via your electronic individual learning plan (or eILP).
When you log in to your eILP homepage, please select 'EXAMS', along the top menu bar, followed by 'RESULTS' from the exams drop down list to see your result/s.
If you sat your exam with us but are no longer attending College, you will receive your results in the post. The earliest you will therefore receive your results is Friday 15th January.
Where can I find support?
Although we can't be together in person, we are still here for you. If you need any support, you can get in touch with your Personal Tutor or your GCSE teacher.
Between 10am and 1pm on Thursday you can also call our results helpline on 01392 400691 or 01392 400811 or you can use the LiveChat feature on the Exeter College website, and select the Exams Advice option in the department section. If you're accessing the team after results day, please email examresultsenquiries@exe-coll.ac.uk with your query and they'll get back to you.
Good Luck!
Everyone at Exeter College would like to wish you the best of luck with your results.
If you have forgotten your password or have been locked out of your account, see the section on our website on resetting your password.