Virtual College Experience for School Leavers
Virtual College Experience for
School Leavers
Welcome to Your Virtual Exeter College Experience
The Exeter College Virtual Experience was created in response to Covid to provide prospective students and parents enhanced information, advice and guidance when we were unable to offer face-to-face events. We strongly recommend you visit us at one of our open events to get the most up to date information on our course provision and support.
This page is intended for any school leaver who is looking at joining us on a full time programme for the next academic year, including A Levels, vocational qualifications and the International Baccalaureate.
Please use the menu below to explore our on demand content:
Careers and Progression Support (Future Steps)
We have a dedicated Careers hub located in the ground floor of the Tower Building.
Our team of impartial Careers Advisers support students making their next steps to either university, employment, apprenticeship, gap year or further studies at college. The team run a variety of workshops and sessions delivered as part of the tutorial programme and subject specific lectures. We also host a variety of industry and university speakers throughout the year.
Support
This section covers the range of support available for you if you join Exeter College. Use this section to explore learning, financial, careers support and wellbeing information.
Next Steps

There are 5 easy steps to follow throughout the course of the year, in order to enrol as an Exeter College student in September 2021, and it all starts with your application. Applications for entry in 2021 are open now.
Art and Design
Based in the Centre for Creative Industries you will have the opportunity to express your ideas through a range of media, specialise in your favourite subject and meet lots of other creative students. You'll also get the chance to use our workshops, studios and our dedicated learning centre, as well as opportunities to exhibit your work, both here at the college, out in the community and on digital platforms.
Subject Specific Videos
Academies
We are proud to offer a range of inspirational Academies for students who want to excel and achieve their ambitions in a particular area. Find out more about applying for academies as part of your application using the links below.
All Academies Offered
Academy Specific Videos
Principal's Talk
Hear from our Principal John Laramy CBE on how we work with all learners to achieve their potential.
Business
Studying Business courses can open the door to a huge range of careers. We offer a grounding in business management and from this students can pursue career pathways in finance/accounting, marketing/sales and leadership and management. Our teaching team has a wealth of experience and passion in areas such as accounting, business ownership, managing large retail outlets, managing events, and teach from Level 1 to Degree Level 7.
Your EXtra
EXtra is everything available to students over and above the core curriculum.
When you become a full time student with us your learning experience reaches far beyond your course. As well as your course and your tutorial time, you will also have the opportunity to get involved in a wide range of extra-curricular opportunities that will help you to enhance your interests and talents, make new friends, develop new skills and have fun along the way. We call this element of your College programme Your Extra. 
What's available
Our College Advice Team talks through the range of courses and support available at Exeter College.
City Centre Sites Tour
Take a tour of our city centre sites with our College Advice Team.
Construction
Keen to train for one of the UK's largest industries? We offer a range of courses suited to the needs of local employers, young people and adults looking to gain valuable industry knowledge, experience and skills. If you want to develop your skills in a purposeful environment at our Construction Centre in Sowton or the Future Skills Centre at Exeter Airport then come and visit our facilities and meet our dedicated, industry specific staff.
Wellbeing
When you study with Exeter College, we look after you inside and outside the classroom. Our expert Wellbeing Team makes sure you're supported to make college the best experience it can be.
Centre for Creative Industries
The Centre for Creative Industries is a haven for students with a passion for art, theatre, media and dance. It has a dedicated art gallery, the Yard Gallery, which showcases the fabulous work of our students. There is also a darkroom and photography studio with the latest equipment, a fully digital high definition TV studio, two Apple Mac suites, a broad range of media equipment to borrow (including HDV cameras, digital stills and audio equipment) and a shop with stationery basics and art supplies.
Subject areas offered here include:
About Exeter College
Find out what learners think about studying with Ofsted Outstanding Exeter College.
Choosing your course
Not sure what you want to do next? Find out how best to find the course(s) that are right for you.
Engineering, Aerospace and Automotive
Our engineering students benefit from all the latest industry standard equipment in workshops, developing all the skills they need to work in an exciting and dynamic industry. These courses take place at our fantastic purpose-built Technology Centre and our Future Skills Centre, based near Exeter Airport.
Subject Specific Videos
What Students Say
Hear from our students about choosing their college courses, settling in, their future plans, enrichment, and the best bits about Exeter College.
Centre for Music and Performance
The Centre for Music and Performance is our hub for music and performing arts students. It has the latest recording and sound equipment and studios.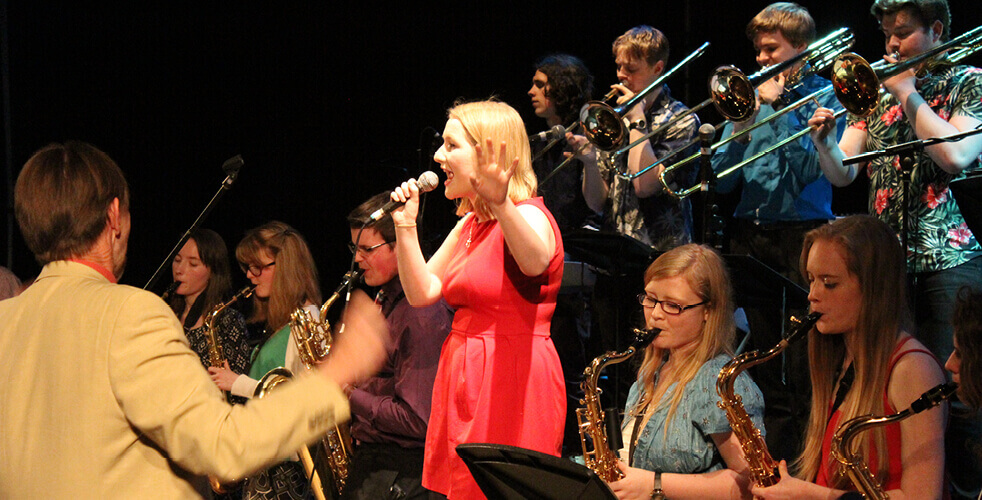 Parent/Guardian Talk
This video takes parents and guardians through the process of applying to Exeter College, including information on how we support young people through their application and how we work with parents and guardians once their young person is studying with us.
College Advice Team
Our College Advice Team are trained in information, advice and guidance and work in schools across the South West giving face to face advice and guidance about all courses and opportunities for school leavers at Exeter College!
The College Advice Team regularly visit a number of different schools, so if you would like to meet with the team to discuss your options at Exeter College then please speak to your school Careers Coordinator to find out if they will be able to arrange an appointment. If we aren't available in your school then don't worry, you can still contact us by phone on 01392 400600 or email us at cat@exe-coll.ac.uk.
English, Languages and International Baccalaureate
Our English courses will help you develop your skills in understanding and using the written word. Our modern foreign languages courses will broaden your horizons as you develop language skills, while giving you an insight into other countries' cultures. The International Baccalaureate (IB) is an internationally recognised qualification, ideal for those interested in pursuing a broad programme of study.
Subject Specific Videos
Construction Centre
The college's specialist Construction Centre has excellent facilities, including two learning centre suites that run CAD, and our workshop facilities offer practical training space for all of the construction and building services courses that we offer from Levels 1 to 4. You will be taught by industry specialists in well equipped and professional surroundings.
Subject areas offered here include:
Special Educational Needs and Disability (SEND) Learning Support
Our Learning Support Team helps learners with additional needs make the most of their college experience.
Education, Health and Care Plan (EHCP)
Education, Health and Care Plan learners can find out about the support available at Exeter College.
Bursary
Some students are eligible for financial support for the costs that they might encounter as part of their studies. Find out your eligibility and what might be on offer for you.
Travel Scheme
Over half of our students travel to College from outside Exeter. Find out about how you can get to each of our sites and our Travel Scheme which gives you discounts on many major travel routes.
Support for parents and guardians
Your Health and Safety at College
We have a team of counsellors who can provide confidential support on anything that is bothering you. This may be college worries, home concerns, personal problems or relationship difficulties. You can contact our counsellors yourself, or via your tutor, nurses or any member of staff in the college. We also have a medical room on the Hele Road site that is open during term time. You can visit with any health concern and gain advice and support from our nurses.
A Levels and Academic Studies
Find out what it's like to be an A Level or equivalent student with Exeter College and how these courses work together.
How to apply
Find out how to apply online now to Ofsted Outstanding Exeter College.
Foundation Learning and Support
Our Foundation Learning courses help build your confidence, self-esteem, social skills and functional skills to help you achieve qualifications suitable for your ability. We offer programmes from Entry Level to Level 2. If you have a specific learning difficulty, physical disability or suffer from mental ill health that impacts on your learning, our Learning Support team will ensure you get the best possible start at college.
Digital and Data Centre
The new Digital and Data Centre at Exeter College provides a nationally significant and prestigious digital learning centre in the heart of the city. Complete with digital learning laboratories, state-of-the-art IT suites and interactive seminar spaces, learners will have access to cutting edge equipment to help gear them to move directly in to industry or further study.
The Digital and Data Centre is home to a variety of employer-led curriculum programmes at different education levels with the aim of proactively meeting the skills challenges of the future in the digital sector.
Exwick Sports Pavilion
We have outstanding sports and fitness facilities. The Exwick Sports Pavilion features playing fields, rugby and football pitches, including a full size 3G astroturf pitch and tennis facilities.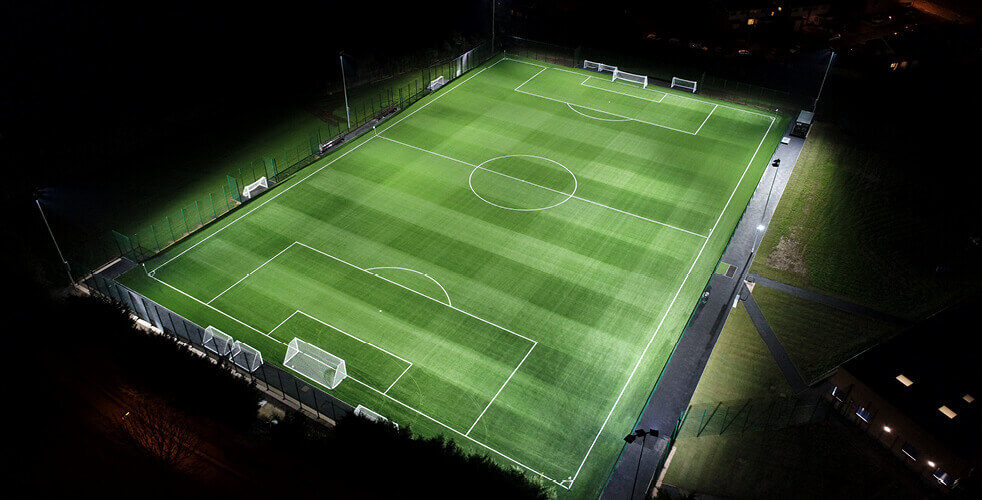 Healthcare, Childcare and Public Services
If you are caring, compassionate and are interested in and committed to the safety, health and wellbeing of people or have an interest in public services, health and social care, childcare, policing or other uniformed services, then these courses are just right for you. You will benefit from fantastic community links with over 200 employers including the NHS, fire service, prison service, schools, nurseries, police, health and social care providers and the armed forces. These courses take place in our Hele Building.
Subject Specific Videos
Entry Requirements
Find out about the entry requirements for our courses. Remember, we can also make admissions decisions based on individual circumstances, so contact our College Advice Team for specific advice.
School Leavers' Course Guide
Our School Leavers' Course Guide details everything you need to know about college life, the options we have to offer you and how to apply. We also feature case studies from current students so you can see what it's really like to study with us.
Hospitality, Hair and Beauty
If you are passionate about food and drink and want to prepare, cook and serve great food, you can train in our fantastic professional industry standard kitchens. If you're creative, artistic and enjoy working with people you could thrive in the hair and beauty industry!
Subject Specific Videos
Future Skills Centre
Exeter College's new Future Skills Centre is now open, following a collaboration with Devon County Council. The Future Skills Centre offers inspirational opportunities for the region's young people, while also providing adult learners the chance to upskill or retrain for a new career.
Humanities and Social Sciences
We offer an exciting and diverse range of humanities and social sciences subjects that give you the chance to analyse and understand the world around you. Whether you choose to study physical features of the landscape, the impact of globalisation on our culture and economy or how events of the past have shaped our present, you will have a range of skills prized by universities and employers.
Subject Specific Videos
Hele Road Site
Our Hele Road site acts as the main headquarters for the college and is where many of the administration and support departments are based. Although it also has teaching spaces which are mainly used by the faculties of Humanities, English, Languages and IB, Healthcare, Childcare and Public Services, Hospitality, Hair and Beauty, and Foundation Learning and Support.
It's the largest of all of our sites and is made up of multiple key buildings including the new Digital and Data Centre, Tower Building, Hele Building, Ted Wragg Building and Laurence Building.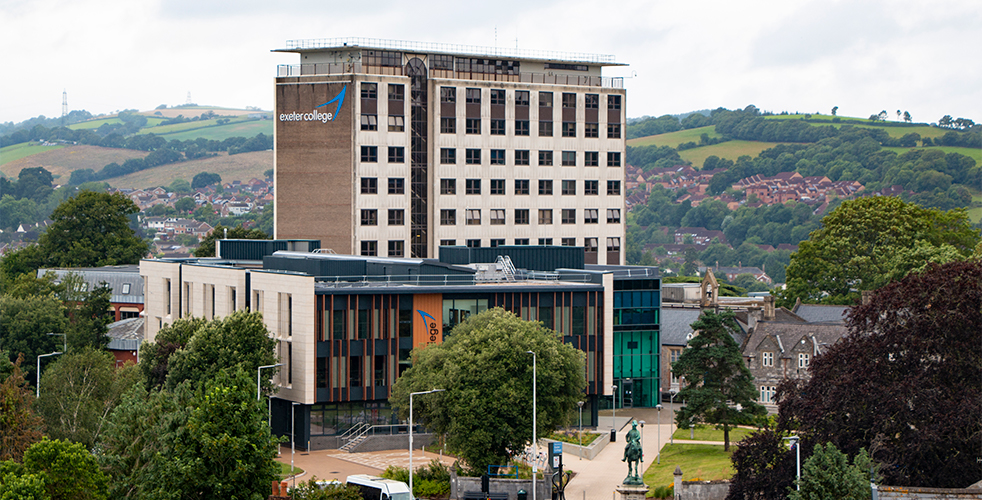 Haven Banks Outdoor Education Centre
Haven Banks Outdoor Education Centre is a world class, award-winning centre, run in partnership with Devon County Council, offering a wide range of activities including sailing, canoeing, kayaking, windsurfing, climbing, caving, orienteering, archery, raft building, team building and first aid.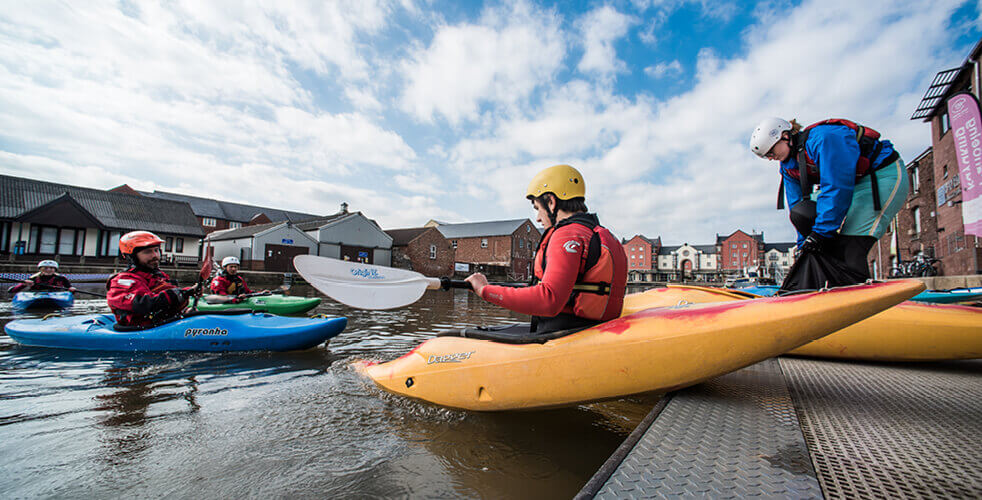 IT and Computing
IT and Computing courses are ideal if you want a rewarding career in the world of technology. Whether it's game design, systems development, data analytics or technical support, we can help get you where you want to go.
Maths
Our Maths courses are fantastic, whether you wish to broaden your skills from GCSE or to deepen them, we have courses available to suit your needs. You will mostly study in our specialist Maths and Science Centre on Queen Street, which has a student study hub, cafe and meetings rooms, as well as spacious science labs, dedicated maths classrooms and two computer science labs.
Subject Specific Videos
Maths and Science Centre
Subject areas offered here include:
Media and Performing Arts
If you are interested in film, radio, TV, digital or print media then our exciting media and film courses are for you. You will have the opportunity to make use of our fantastic TV studio and radio station. Or, if you're passionate about performance, whether that's music, dancing, acting, or musical theatre, our wide range of dance and performing arts courses are perfect for you. As a Music student you will be part of our Music Academy where you can attend regular workshops and masterclasses across a wide range of genres.
Subject Specific Videos
Science
Our wide range of separate science or applied science courses are ideal if you are logical, analytical and interested in developing research and technical skills. You will study mostly in our specialist Maths and Science Centre on Queen Street.
Subject Specific Videos
Technology Centre
Our world class Technology Centre (based on the outskirts of Exeter, near the Sowton Industrial Estate and Monkerton) provides aerospace, engineering and automotive students with state of the art equipment and learning spaces. Our CAD design suite includes 25 computers running the latest industry software, and the CAM workshop contains CNC machining equipment to give you an understanding of modern automated manufacture.
Subject areas offered here include:
Sport, Leisure and Tourism
We offer a diverse range of vibrant sport, PE, fitness and outdoor adventure courses at all levels. You will have the opportunity to learn about sport and fitness in a practical and applied environment, making use of our fantastic facilities. Or you may be passionate about the travel and tourism industry, considering working for an airline, as a resort representative, or in hospitality and events. If so our travel and tourism courses could be perfect for you.
Subject Specific Videos
Victoria House
Subject areas offered here include: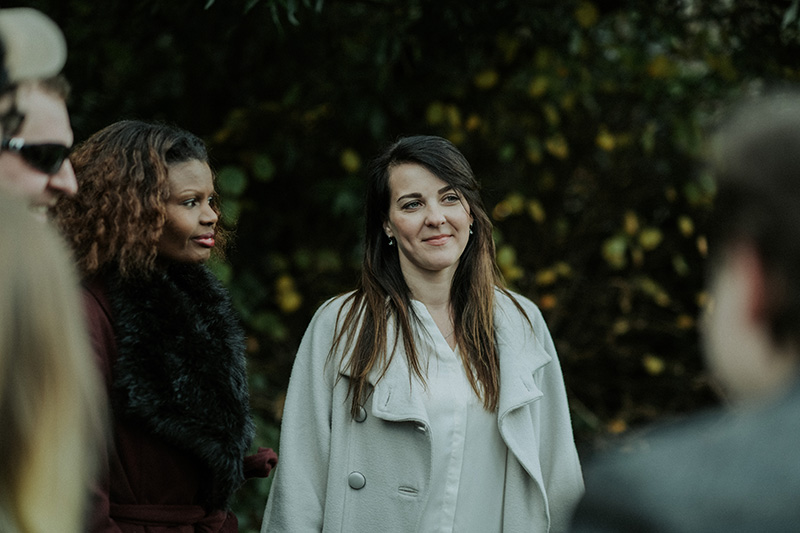 Ready to Apply?
Once you have found a course that you're interested in, it's time to submit an application. You can do this online and you will get an immediate acknowledgement.
Open Event

Open Events are the perfect way to find out more about life at Exeter College. Our Open Events are for school leavers, those looking for an Apprenticeship and adult learners interested in professional or degree level courses or leisure courses. Taking place on Thursday 12 October 2023, the next Open Event is a chance for anyone interested in joining us to…

12 Oct 2023
16:00 - 20:00

12

Oct

Open Event

Open Events are the perfect way to find out more about life at Exeter College. Our Open Events are for school leavers, those looking for an Apprenticeship and adult learners interested in professional or degree level courses or leisure courses. Taking place on Wednesday 22 November 2023, an Open Event is a chance for anyone interested in joining us to find…

22 Nov 2023
16:00 - 20:00

22

Nov

Open Event (Adult and Higher Technical Education)

Open Events are the perfect way to find out more about life at Exeter College. Our adult and higher education open events are for adult learners interested in professional or degree level courses, or leisure courses. Taking place on Wednesday 27 March 2024, 5.00-7.00pm, at the Digital and Data Centre, this Open Event is a…

Digital and Data Centre 27 Mar 2024
17:00 - 19:00

27

Mar