Get into Engineering
Get into Engineering
We're proud to be offering adult learners (18+) the opportunity to retrain – for free – for a career in Engineering by taking part in one of our part-time courses.
As part of your chosen course, you'll have the opportunity to develop practical skills fit for the economy of the future and even interview for a genuine job in the industry at the completion of your course.
Applying online for these courses is easy. Simply click on the link below and fill out your details, including which course you're most interested in, and we'll take it from there.
Need help with deciding on your course or have any more questions? Contact our expert Adult Learning Advisers on AdultAdvice@exe-coll.ac.uk.
These 12-week courses, which are funded in full by the Government, in Welding and Electrical & Electronic Engineering are available to study with us now, with start dates in Spring and later in the year.
These part time courses focus on developing practical skills for direct application to the workplace and will consist of a half day per week learning with our subject specialist lecturers. As part of your studies, you'll produce a body of evidence to demonstrate your skills and progression, you'll also collate a portfolio in your chosen field to give potential future employers a clear demonstration of your skills and attributes.
---
Free Courses
These two courses in engineering are funded in full by the Government, so there's nothing holding you back from getting the practical skills you need to get into engineering.
Practical Training
Courses focus on gaining the skills required to get a job in the engineering industry. Whether it's learning how to test a circuit board, develop techniques using virtual welding or brushing up on Health & Safety, these courses aim to give you the tools to move into a rewarding career in engineering.
Job Interview Ready
At the conclusion of the course, you will be able to attend a job interview for a genuine vacancy in the industry, backed up by the skills you've learnt during your studies. Your portfolio, produced as part of the courses, will provide employers with genuine evidence of your new skillset.
---
Courses Available
Welding
This course will get you started in Welding and covers a variety of highly valued techniques and skills that align to existing recognised industry standards set by employers. The course will cover:
Awareness of Health and Safety involved with welding
Study the theory behind welding
Practice MIG techniques using virtual welding
Produce a pad of welds to demonstrate progress
Produce a Lap Joint or Tee Joint
By the end of the course, you will have produced a portfolio of evidence and will have the opportunity to engage with a progression event with employers and the Exeter College Apprenticeship Team.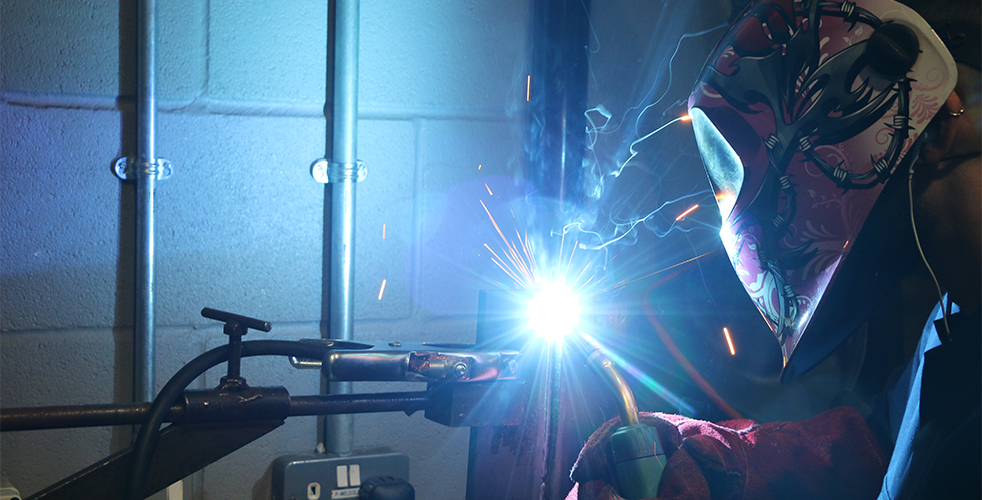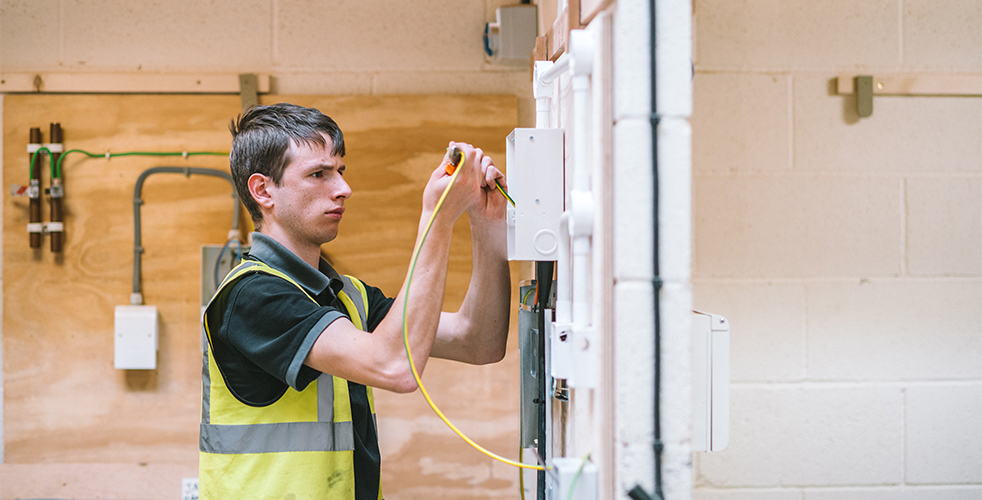 Electrical and Electronic Engineering
This course will give you the skills to get you started in the electrical and electronic engineering sector. As part of the course, you'll develop a portfolio of practical work to help you with employment opportunities and have the opportunity to engage with a progression event with employers and the Exeter College Apprenticeship Team.
During the course you will cover the following:
Awareness of Health and Safety involved with Electrical systems
Study basic electrical principles
Carry out virtual reality circuit building and testing
Produce circuit boards to test and monitor