Diploma in Adult Care – Level 4
The qualification confirms competence in these areas and serves as the required qualifications for registration and regulatory requirements in the sector where appropriate in England.
Course Information
Course Type Adult - Professional
Subject Area Care and Education
Qualification Diploma
Study Mode:

Part Time Only

Course Level Level 4
Location Hele Road Centre
Course Length 2 Years
Start Date *Please see below
End Date *Please see below
Day Variable
Times Variable
Fee £2100
Reduced Fee
Course Code *Please see below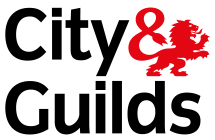 Overview

This qualification is specifically designed for learners working in a senior role in Adult Social Care in England some relevant roles include:

Community Care /Support Officers
Community Care /Support Officers – office based
Social Care Assessor
Care Assessment Officer
Social Services Officer
Social Work Assistants
OT Assistant
Occupational Assessment Officer
Physiotherapy Assistant
Rehabilitation and Re-ablement Assistant
Assistive Technology Co-ordinator/Officer

Course dates are:

| | | | | | | | |
| --- | --- | --- | --- | --- | --- | --- | --- |
| Day | Start | Finish | Time | Weeks | Fee | Site | Course code |
| Variable | 12-Sep-22 | 12-Sept-24 | Variable | 104 | £2,100 | Hele Road Centre | G4PDADC0/1/1 |
| Variable | 09-Jan-23 | 09-Jan-25 | Variable | 104 | £2,100 | Hele Road Centre | G4PDADC0/1/2 |
| Variable | 17-Apr-22 | 17-Apr-25 | Variable | 104 | £2,100 | Hele Road Centre | G4PDADC0/1/3 |

Teaching and learning methods

All delivery takes place in the workplace and via the Onefile portfolio. This course is suitable for independent learners.

Modules and assessment

To achieve the Level 4 Diploma in Adult Care (England) learners must achieve a minimum of 70 credits overall. 36 credits must be achieved from the Mandatory Group, a minimum of 6 credits from Optional Group A and a minimum of 28 credits from Optional Group B. At least 55 credits must be achieved at Level 4 or above.

Examples of Mandatory units include

Advanced Communication Skills
Personal development in health, social care or children's and young people's settings
Facilitate person centred assessment to support wellbeing of individuals
Professional practice in health and social care for adults or children and young people

Career options and progression

The course is designed to enhance your professional qualifications and to provide you with continuous professional development opportunities. It can also lead to studying for a Level 5 Diploma in Leadership for Health and Social Care and Children and Young People's Services.

To find out more:
Telephone: 01392 400170
Email: adultadvice@exe-coll.ac.uk

Entry Requirements

You will need to have a very good standard of general education together with excellent communication and motivational skills and a positive attitude. You must be employed in a health and social care managerial role, have an NVQ or QCF Competency based qualification at level 3 and considerable experience working within care plus a minimum of GCSE Maths and English at grade C or above. You will need to complete a skills scan, an initial assessment and undertake an interview.

Your Employer will need to confirm your job role and give permission for College staff to enter their premises to carry out observations of your practice.

Facilities

Tutorial and assessor support
Online portfolio and resources
Access to the College learning resource centre

Additional Costs

Your tutor will discuss appropriate text books with you at the start of your course.
Have a question?

If you have questions or would like to speak to someone, our team of Customer Service Advisers can help answer your questions or direct your enquiry to the correct team.
Speak to us today on 01392 400500 or send us a message using our contact form: www.exe-coll.ac.uk/contact.
Level: Specialist
Duration: 10 weeks

Level: Level 2
Duration: 52 weeks

Level: Level 3
Duration: 104 weeks