Higher Technical Qualifications
What are Higher Technical Qualifications (HTQs)?
Higher Technical Qualifications (HTQs) are Level 4 and 5 qualifications (such as HNDs/Foundation Degrees) that have been approved as meeting occupational standards for the relevant sector. With a growing demand for skills at Level 4 and 5 from employers, a Higher Technical Qualification is a great way of getting the right training, knowledge and skills to be successful in the workplace because HTQs have been developed in collaboration with employers.
By deciding to study a Higher Technical Qualification, employers can ensure your knowledge and skills are of an employable standard for their business needs, and in turn give you confidence to seek your career ambitions. Take a look at the video to learn more about HTQs.
Exeter College is offering HTQs in the Digital sector, leading to occupations in Cyber Security, Software Development and Data Analysts, from September 2022.
---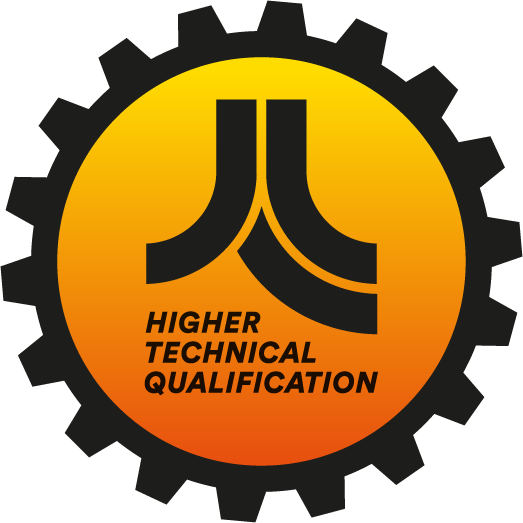 Our HND Applied Computing has been aligned to the occupational standard for Network Engineers and been approved by the Institute for Apprenticeships and Technical Education (IfATE) as a HTQ Network Engineer (Level 4).
As part of delivering the government's plans for the future of Higher Technical Education, the College is continuing to develop the provision of Higher Technical Qualifications in areas such as Digital (Software Developer, Cyber Security and Data Analyst), Health and Science and Construction.
To find out more contact our Adult Advice Team on 01392 400170 or email adultadvice@exe-coll.ac.uk
---
Frequently Asked Questions
Who are Higher Technical Qualifications for?

They're for students over 18 who want to study a subject to prepare them for skilled jobs, and also for adults looking to retrain or upskill.
They would suit you if you want a more practical, employer-led programme.
Although Higher Technical Qualifications are primarily designed for entry into skilled employment or those looking to retrain or upskill, you could also progress to further study and/or training.

Why take a Higher Technical Qualification?

They're a high-quality alternative to other popular routes, such as apprenticeships, traineeships or degrees.
They can lead to high-skilled, well paid jobs in a range of sectors, giving you a head start in your chosen career.
What subjects are available?

From 2022:
Cyber Security Analyst
Software Developer
Network Engineer

From 2023:

Sports Coaching
Nursing Associate
Healthcare Practitioner
Construction Management
Modern Methods of Construction
Architectural Technology
Quality Surveying

Further occupations will be rolled-out over four years.
---
Register Interest