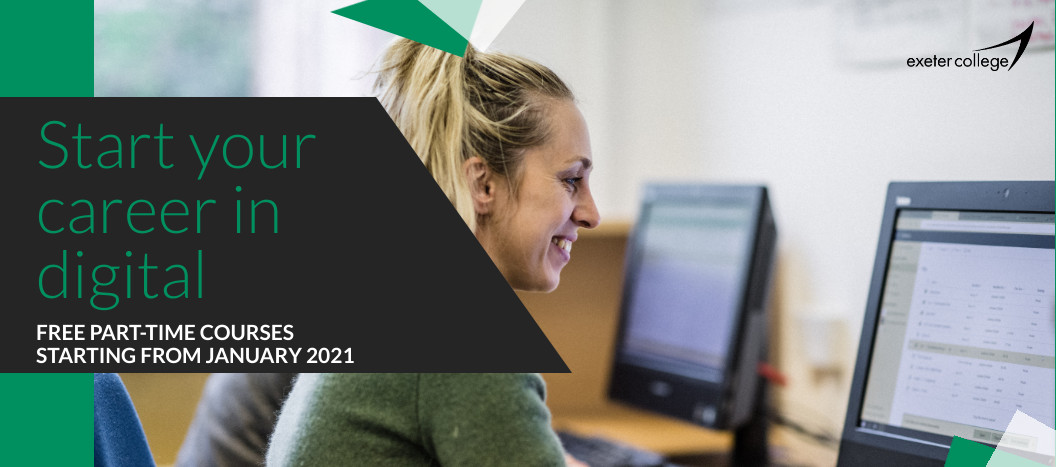 Start your career in Digital – Adult Learners
Many things have changed over the past few months. But through all the doom and gloom some industries have continued to grow and there's rising demand for these new skills. That's why we're excited to launch a range of programmes that allow adult learners (18+) the opportunity to retrain – for free.
We're offering three part-time digital courses that allow you to gain skills and build a portfolio to support you to start a career in digital. You'll also be guaranteed an interview for a genuine job in your chosen sector when you finish.
The courses will run over 12 weeks and are funded in full by the Government. You can pick from Business Data Analytics, Digital Marketing  and  Software Development.
Free courses – fully funded by the government
Practical training – a focus on gaining the skills required to get a job in the digital industry
Job interview ready – on completion of the course, you will be able to attend a job interview for a genuine vacancy in the industry.
The courses start in January 2021 and are part time, consisting of a day a week learning with our specialist lecturers.
Applying online for these courses is easy. Simply fill out your details, including which pathway you're most interested in, and we'll take it from there.  
Need help with deciding on your pathway or have any more questions? Contact our expert Adult Learning Advisers on AdultAdvice@exe-coll.ac.uk.
To find out more about what we can offer you as an adult learner, why not explore our Virtual Exeter College Experience? Join us for our next Live Event on Wednesday 18th November.