Welcome to our Minecraft Master Plan Challenge
Calling all Exeter College students!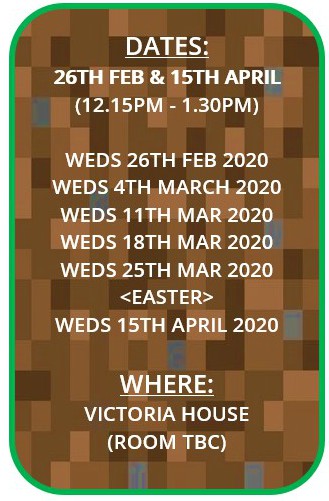 Stand out from the crowd, show off your building skills and take part in this exclusive programme.
This is your chance to rebuild our college using nothing but Minecraft blocks. Earn exclusive idea badges and contribute to our real-world 'Master Plan', all while working towards your Personal Development Plan.
Whether you're a Minecraft expert or someone interested in building and architecture, the Minecraft Project gives you the chance to build your skills, work collaboratively and help create the vision for the future of Exeter College.
We're looking for six teams each made up of 4-6 students; the players, the architects, and the builders. The programme will span over a six week period, where each week will we build up more of the college.
Use the portal to let us know why you want to be a part of the Minecraft programme by Friday the 14th of February 2020.