Courses for International Students
As an international student you can choose from a wide variety of academic courses, ranging from A Levels to International Foundation Diploma. Find out more below.
A Levels
A Levels are the traditional academic qualifications of the UK which enable entry to University. We offer over 35 A Levels in a range of traditional subjects like Maths, Biology, English and History as well as modern subjects like Psychology, Law, Computer Science and Film Studies. Students can choose three A Levels plus an additional Extend subject to aid University applications. A Levels are assessed throughout the course by exams and coursework so students must be prepared for the academic demands.
A Levels (choose 3 subjects):
Course Content:
18-20 hours Tuition per week
Dedicated Academic Tutor (1-1) and Tutorial programme
4 hours optional Academic English Support per week
Optional Extend project (to enhance University progression)
UK Student Mentor
Dedicated International Team (Support/Welfare/ Emergency care)
International Student Social Programme
Access to over 30+ Enrichment and Sports Clubs
Start Date and Duration: September 2020 (2 Years)
Entry requirements: 5.5 UKVI Academic IELTS (Non-EU) / B2 English Level (EU)
---
Vocational / UAL Extended Diplomas
Our vocational courses offer you a chance to study an exciting mix of practical work and theory. These courses are entirely assessed by coursework and are ideal if you know which career area or study that you want to pursue in the future. Extended Diplomas are equivalent to 3 A level, therefore they can lead to University progression or direct employment.
Our vocational courses benefit from close links with local, regional, and international employers ensuring you will be challenged to study up to date industry techniques and issues. Some of the courses we offer include:
Business
Engineering
Aeronautical Engineering
Game Development
Creative Technologies
IT System and Networks
Applied Science
UAL Extended Diplomas (*developed by University of Arts London) – 6 subjects; Fine Art, Fashion and Textiles, Film and TV, Journalism, Graphic Design & Photography
Start Date and Duration: September 2020 (2 Years)
Entry requirements: 5.5 UKVI Academic IELTS (Non-EU) / B2 English Level (EU)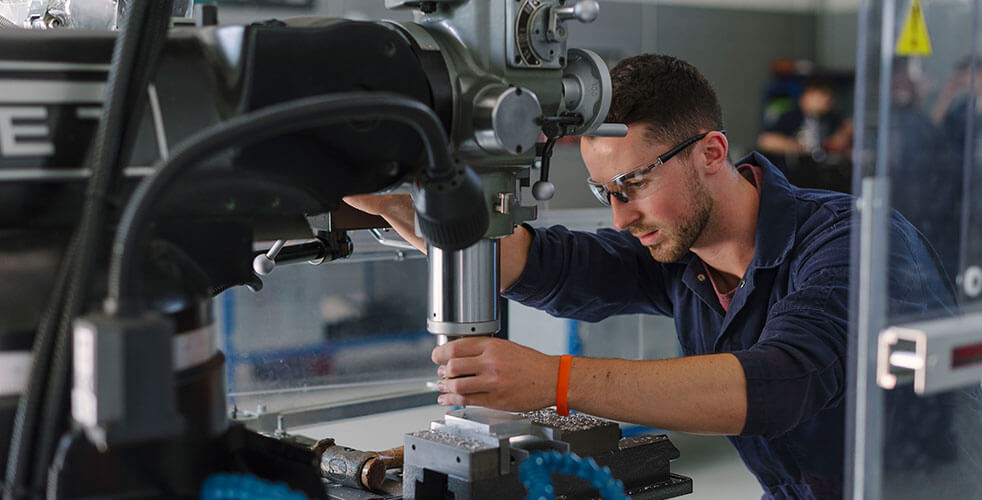 ---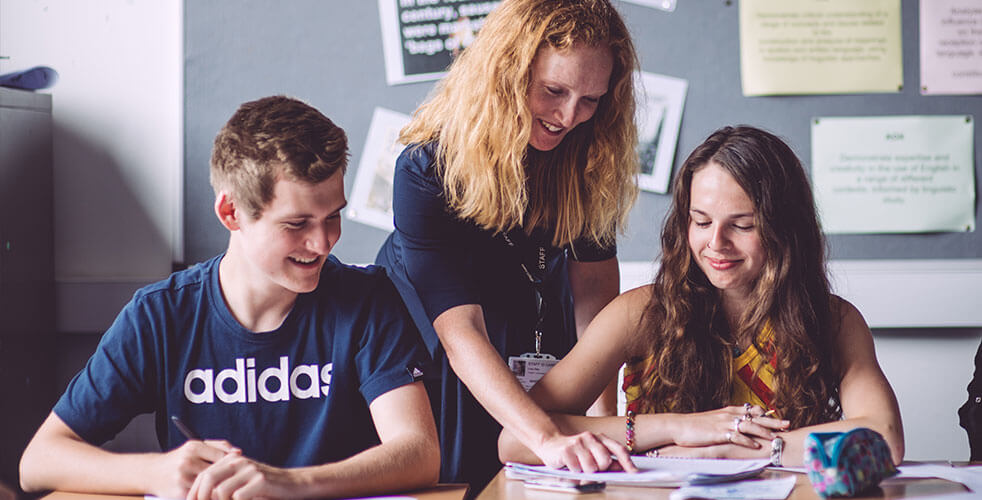 International Baccalaureate (IB)
As an alternative to A-levels, you may wish to consider studying the International Baccalaureate. The IB is an internationally recognised qualification made up of five subjects including English, Maths, Science, a modern foreign language and a Humanities subject. You also get involved in community projects and write a research-based essay. The course is equivalent to studying a full A Level course and involves exams and coursework.

Last year Exeter College celebrated being top of the world again, with students achieving International Baccalaureate (IB) scores well above the world average. Last year our students achieved average points of 37 out of a possible 45, against a world average of 30.

Start Date and Duration: September 2020 (2 Years)

Entry requirements: 6.0 UKVI Academic IELTS (Non-EU) / B2 English Level (EU)
---
Integration Experience
Enhance your education experience in a brilliantly British environment!
Our flexible programme offers you the opportunity to experience studying in a UK college whilst improving your English for up to 6 months. You will study English for 6 hours per week improving your conversational and academic English skills. In addition, you can choose up to 3 A Level subjects that match up with your future career or university aspirations. The programme is designed to allow you to experience A Level lessons, integrate with UK students and teachers whilst improving your English and preparing to study a pre-university level course in September 2020.
Course content:
6 hours English Language Tuition
6-18 hours Academic Integration with UK students (up to 3 Subjects)
Academic Tutor
UK Student Mentor
2 Hours additional Academic English Support
Dedicated International Team (Support/Welfare/Emergency care)
International Student Social Programme
Access to over 30+ Enrichment and Sports Clubs
Dates:
Autumn Term: 2nd September 2019 – 20th December 2019
Half Year: 2nd September 2019 – 31st January 2020
Weekly: Start any Monday (4 week minimum programme)
Entry requirements: B1 English Level
Fees: Available on request international@exe-coll.ac.uk