This page has been created as a resource for schools to access useful information during the ongoing Coronavirus pandemic. Information on this page relates to the current processes Exeter College has put in place to support applicants with the next step of their journey in education during this challenging period.
We understand that this is a very anxious time for all students, particularly those in their final year of GCSE. We also know that for schools the summer term is key in securing positive destinations for all year 11s, and for starting to plan guidance and support for year 10s for their next steps after GCSEs.
Exeter College are therefore offering the following support:
Support for Year 11 students
Exeter College is still accepting applications for a September 2020 start, and will continue to do so throughout the academic year. Applications can be made at https://apply.exe-coll.ac.uk

Frequently Asked Questions
We know that Year 11 students may be feeling anxious about their transition to college. We have compiled the answers to some frequently answered questions from Year 11 students here. We will update this information as we find out more, so please encourage students to check this page if they have any queries.
Financial Support
The 16-19 Bursary Fund is available to help learners who are in financial hardship and struggling to pay with the costs of coming to college. This year we have raised the threshold so that households with an income of £24,000 or below can apply. Eligible learners will receive 100% of their travel pass fee and may receive further additional support. For many students facing financial hardship, the Bursary Fund can be the key in enabling them to succeed at Exeter College and secure a better future.
We also have a 16-19 Vulnerable Learner's Bursary available for young people in care, care leavers, those claiming Universal Credit who are living independently or Employment and Support Allowance and Personal Independence Payment in their own right.
Applications are now open for students applying to start college in September 2020. To find out more and to download an application form please visit here.
Learning Support
We understand the pressures that learners with specific learning difficulties, physical disabilities, or mental ill health may be under. To make sure we fully understand the support required at Exeter College, applicants who declare a learning support need will have a Special Educational Needs and Disability (SEND) interview with one of the Learning Support Team. The Support Team will talk to learners about their needs so that we have a complete picture before they start college. Please watch the recording below from our recent online showcase event to find out more about the learning support available at Exeter College.
In addition, our learning support team have created a resource with lots of useful information that can help ease students' transition to college. The resource has already been shared with some applicants with specific learning needs who would typically be invited in for a HeadStart session at the college site. Current restrictions mean that unfortunately HeadStart sessions cannot take place in person, but the resource can be accessed from home. Please feel free to share this resource with any students with learning needs who may find it useful. The presentation with audio can be accessed here or alternatively a pdf version with notes is available here.
Health and Wellbeing
It's important to us that students can get all the support they need to remain safe and well. Learners at Exeter College will have access to a range of support including a team of counsellors who will listen without judgement and help students to find a range of coping strategies that work for them. Our college nurse can speak to learners individually about how to manage their health whilst at college, and can help create tailored support plans to ensure they receive the right help to remain on track. We also have an online platform packed with ideas about how to improve health and wellbeing. You can find out more about health and wellbeing support at Exeter College below.
Preparing to start at Exeter College
This presentation includes information on joining us in September 2020. You'll find out about enrolment and term dates, financial and travel support as well as what to expect when you first join Exeter College.
Recorded sessions from our Online Showcase
The recorded sessions from our online showcase event are now available online. Here students can find subject specific videos from our wide range of course choices to help Year 11 students settle on their options, or Year 10 students get started on their decision making journey.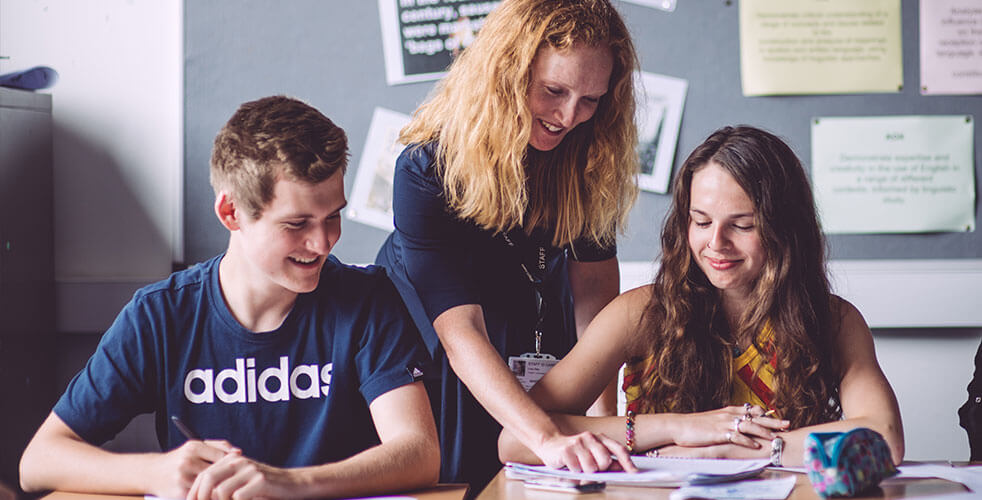 Year 11 Preparation for College work – Flying start
We want to ensure that our new students are fully prepared for their studies at Exeter College. Therefore, we have launched our Flying Start activities earlier than usual this year. Flying Start allows students to start thinking about the courses they are interested in studying, by completing engaging and exciting tasks, whilst also developing the skills they will need to study at College.
All applying students have been sent a link to the second chapter of Flying Start activities. If you would like to share these resources with your students, you can access them here: https://exe-coll.ac.uk/flyingstart2. Please only share with Year 11 students, we are working on some alternative resources for Year 10 students (more info below).
Resources for Year 10 students
Please feel free to share these resources with your Year 10 students via email, social media, parent mail etc.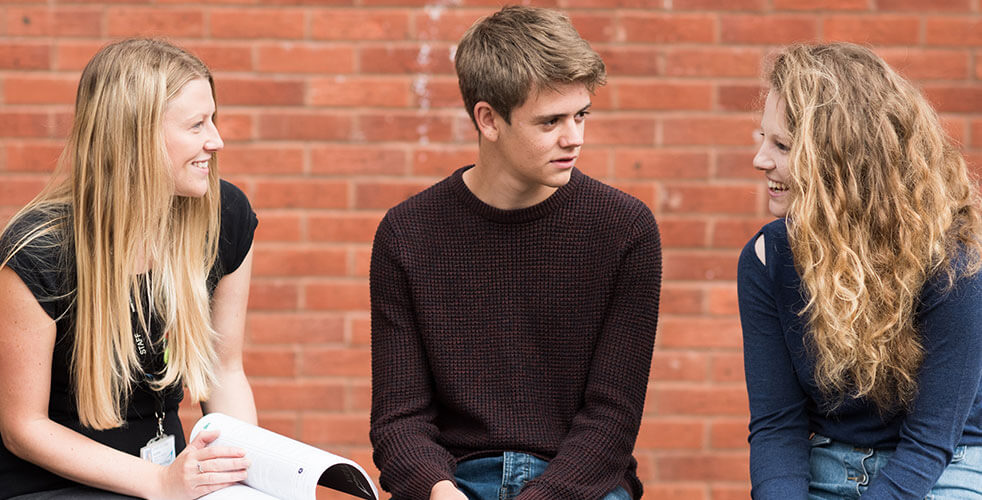 Virtual Assembly
The College Advice Team have developed a virtual introductory assembly for you to share with your students in Year 10 who are starting to think about their options after school. The assembly covers information about the types of courses that are available and how to choose between them, entry requirements, college life, our academies and extra-curricular opportunities, support, and a virtual tour of college buildings. You can find the assembly online by clicking here.
Digital Discovery Day
We have developed an interactive lesson designed to help Year 10 students with preparation for their post 16 decisions, which can be accessed by clicking here.
The resource contains the following:
Virtual tour of Exeter College
Understanding your strengths (Buzz Quiz)
Introduction to course types (with knowledge test)
Understanding your subject choices (with subject videos from Exeter College's online showcase)
Action planning task (reflection on chosen course type, subject areas, further information needed & next steps)
Extra opportunities at Exeter College (academies & enrichment)
We anticipate that it would take students 1-2 hours to work through, depending on their engagement with the resources, and it could be set during lesson time or as homework. The resource can be accessed using any device with internet access, so is also ideal for remote learning. You may also wish to ask students to send the action plan document found here to you as evidence of their progress.
Contact details:
We are here to help. If you have any further questions, please feel free to use the following contact information:
Info@exe-coll.ac.uk – Our Customer Service Assistants can help with queries about the admissions process.
Cat@exe-coll.ac.uk – Our College Advice Team can provide advice and guidance to students regarding their course choices, or organise support activities for your school.
Jadeotty@exe-coll.ac.uk – Vice Principal Jade Otty is happy to talk to any School Head with queries about the support for applicants.