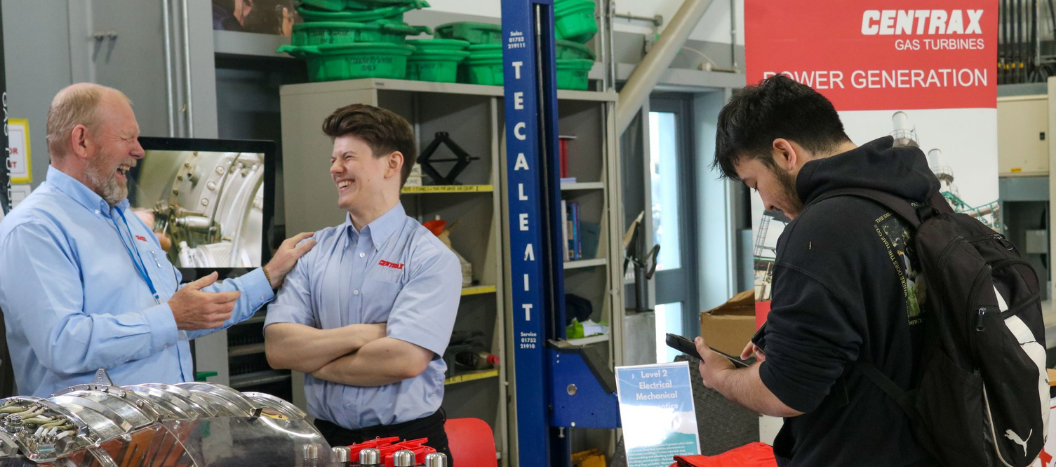 Exeter College takes the lead in championing apprenticeships with 'Apprenticeship Awareness Week'
Last month, Exeter College's Apprenticeship Awareness Week returned for an ambitious second year.
An exciting week of activities held across multiple College sites highlighted the College's award-winning Apprenticeship provision and demonstrated the progression opportunities Apprenticeships offer to the College's full-time learners.
Launched in addition to the Apprenticeship Week celebrated nationally in February, the curation of this week demonstrates Exeter College's commitment to promoting a variety of training and education routes to young people.
The College was pleased to welcome 18 employer partners on-site as part of the week's activities.
An employer exposition held at Exeter College's Construction Centre, enabled full-time learners from Plumbing, Carpentry, Electrical Installation, and other trades to meet with recruiting businesses face-to-face.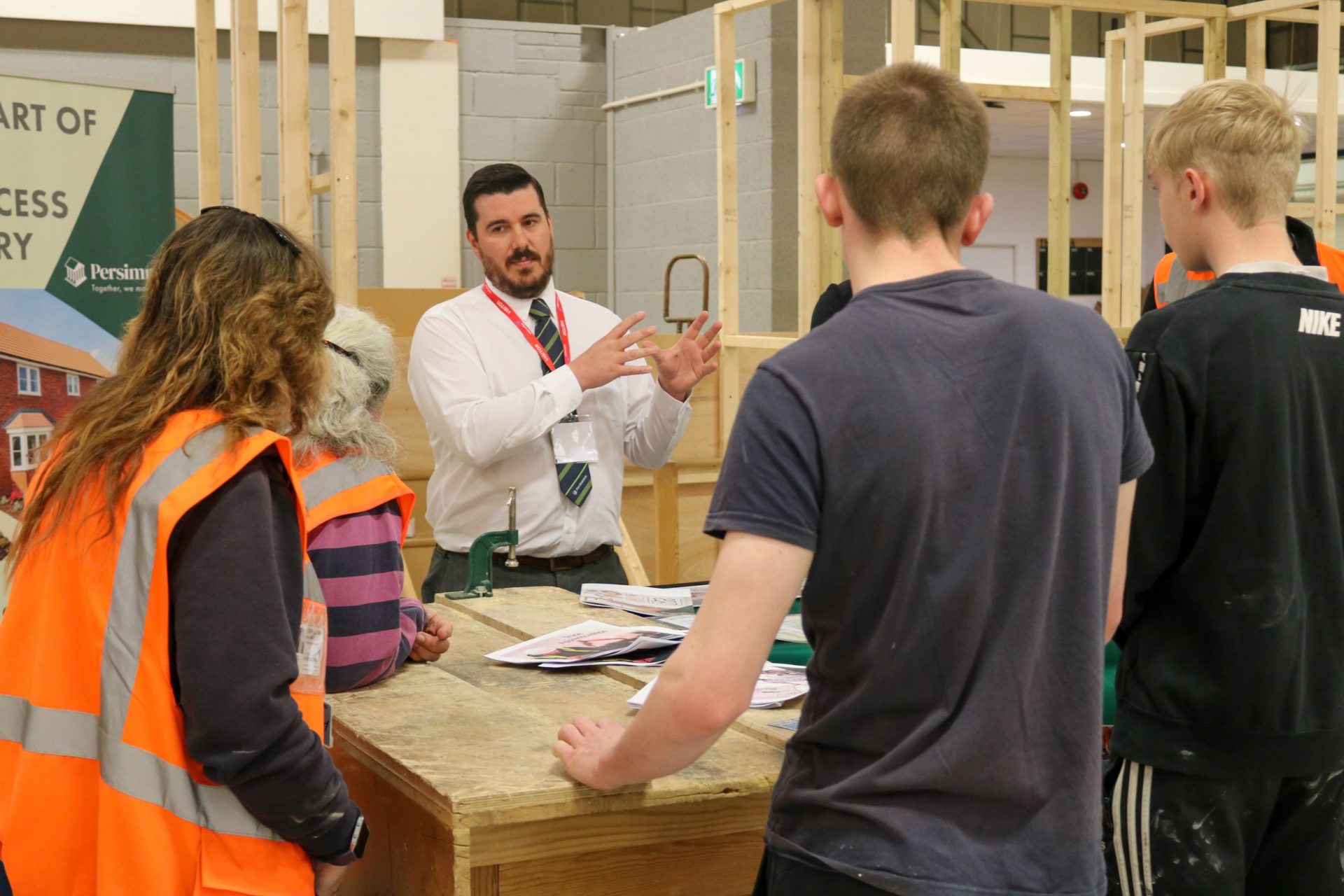 Similarly, Exeter College's Technology Centre hosted an Engineering Apprenticeship event at which 12 local engineering organisations exhibited Apprenticeship opportunities to over one hundred student attendees.
The 'Apprenticeship Festival' brought a vibrant atmosphere to Exeter College's Hele Road campus. This exciting new event gave students the opportunity to meet employers from a variety of sectors including IT, the NHS, and telecoms, whilst also participating in Apprenticeship-based games.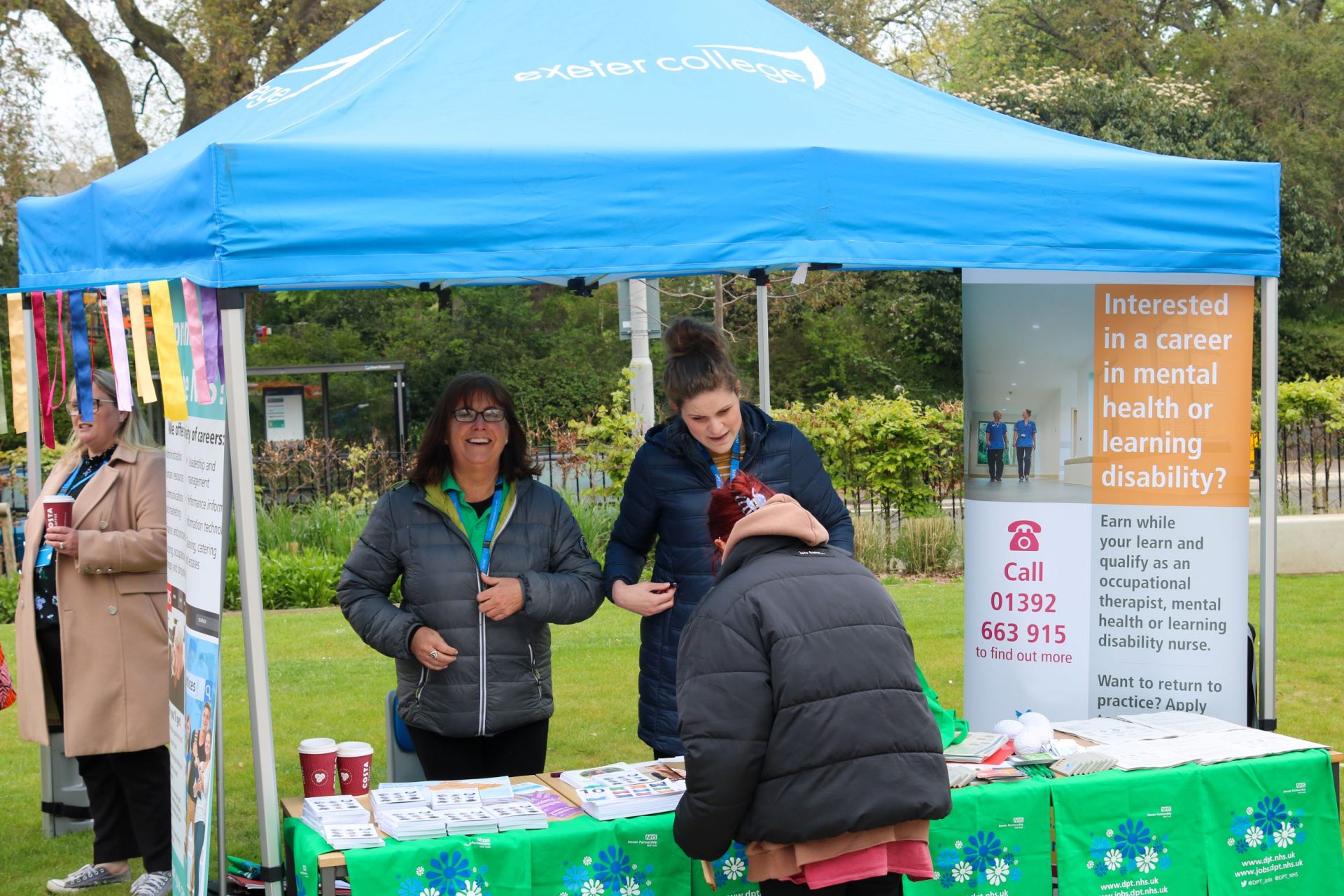 Mike Blakeley, Director of Future Skills and Apprenticeships, said:
"We are incredibly proud of the Apprenticeship provision that we provide here at Exeter College, it's been great to dedicate a whole week celebrating and showcasing our opportunities with the vast range of employers that we are partnered with."
Hosting virtual events enabled the College to maximise engagement with the student body. An 'All you need to know about Apprenticeships' webinar achieved record-breaking attendance with over 150 guests joining the event.
'Apprenticeship Week' made a splash on social media too, with Apprentices from partnering Exeter College organisations such as Adopstar, IT Champion and HepcoMotion taking over the College social media channels for the week and showcasing a typical 'day in the life' of an Apprentice.
Such events demonstrate Exeter College's commitment to providing excellent career guidance through engagement with employers and promoting a diverse range of education opportunities to their students.
If you would like to find out more about Exeter College's Apprenticeships, please email apprentices@exe-coll.ac.uk.