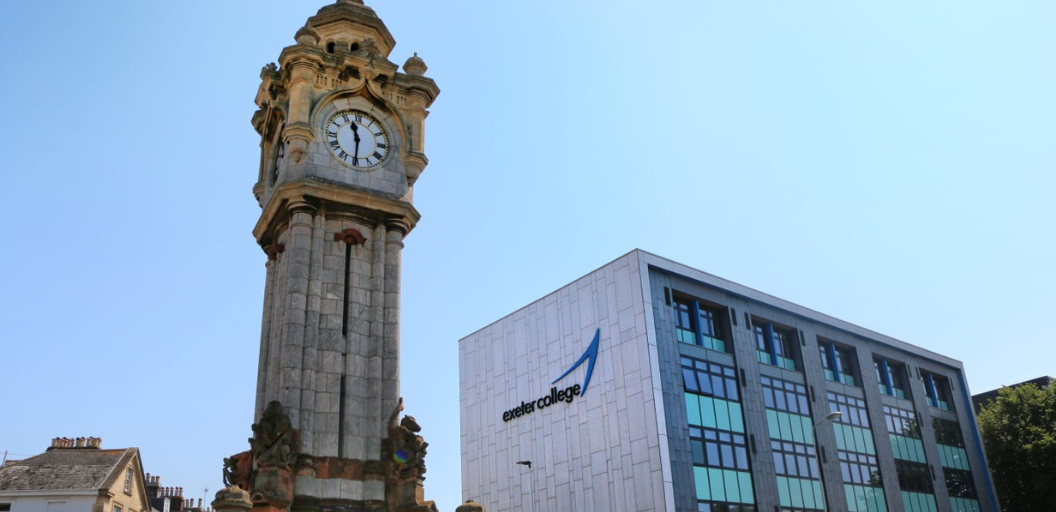 Exeter College Launches Facilities Walking Tours
If you haven't had a chance to visit our award-winning facilities and buildings, don't worry. There's still time.
Exeter College's College Advice Team are pleased to be able to offer walking tours of the Exeter College sites starting from 2nd June 2021. This is an exciting opportunity to see our outstanding facilities and to gain advice from the specialist college advisers.
These walking tours aim to help any school leavers' hoping to join us in September 2021, who have not had a chance to attend an open event or have a face-to-face interview at college.
Tours of our city centre sites are available from Tuesday to Thursday from 2nd June – 1st July. School leavers can either build a custom tour, by booking tours of the individual buildings they would like to visit, or book a tour of the full city centre sites. 
Tours of our Construction Centre (for courses relating to construction and the built environment) and Technology Centre (for engineering, automotive and aerospace courses) are also available on 15th and 29th June.
Due to social distancing measures we do have limited capacity and tours will be allocated on a first come, first served basis. If you would like to take advantage of this opportunity, please book your space now.
If you would like to bring a parent or guardian with you, please be sure to add their names to your booking for the purposes of the NHS Track and Trace system.
If you have any queries, please do not hesitate to get in touch with the College Advice Team directly on 01392 400600 or email CAT@exe-coll.ac.uk.
Important additional information
Please ensure that you familiarize yourself with the information for visitors as well as the meeting point for your chosen tour prior to your visit.
Please be aware that unfortunately there is no onsite parking available for these tours. We therefore recommend using public transport or nearby public parking.
Once you have submitted your booking form, you should receive an email confirmation. If you have not received the email confirmation within an hour of booking your tour, please check the spam/junk mail folder in your inbox.
We look forward to welcoming you to Exeter College soon.