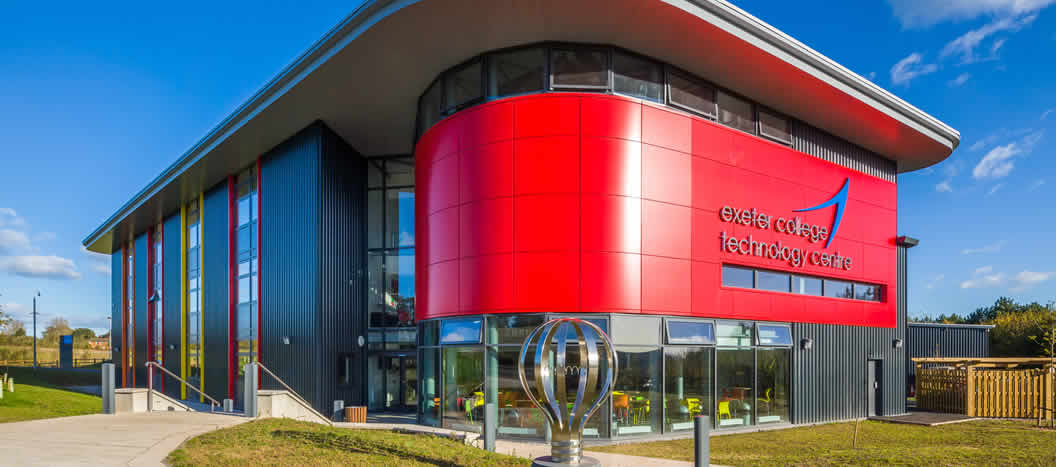 Construction & Engineering Centre Open Event & Employer Evening
Construction Centre & Engineering Centre 12 May 2020
17:00 - 19:00
12

May
If you are interested in Construction & Engineering courses, we would advise you to visit our Construction & Engineering Centre Open Event & Employer Evening. Construction Courses can be found at Falcon house, Sowton
We have limited car parking (with charges) at Falcon House. There is also limited on street car parking available in the area.
The Digby& Sowton Train station is a 5 min walk from the centre.
The Digby & Sowton (Blue) Park and Ride bus/car park is located 5 mins walk from the centre.
Add in college out of city map for con
Engineering, Automotive and Aerospace can be found in our Engineering Centre, Monkerton
We have limited car parking (with charges) at The Technology Centre.
The Honiton Rd (Red) Park and Ride bus/car park is located 10 min walk from the centre. The Park and ride bus stop is directly outside the building and can be access from both the City centre and the Honiton Rd park and ride car park.
For more information on how to find us
click here
.
October Open Event

Come along and discover your local Ofsted Outstanding college

All Sites 17 Oct 2019
17:00 - 20:00

17

Oct

November Open Event

Come along and discover your local Ofsted Outstanding college

All Sites 20 Nov 2019
17:00 - 20:00

20

Nov

January Open Event

Come along and discover your local Ofsted Outstanding college

All Sites 15 Jan 2020
17:00 - 20:00

15

Jan