Plumbing – Intermediate Apprenticeship
A Level 2 Plumbing Apprentice will install, maintain and test different plumbing systems.
Course Type Apprenticeship
Subject Area Construction and Trades
Qualification Apprenticeship
Study Mode:

Full Time Only

Course Level Level 2
Location Construction Centre
Course Length Up to 30 months.
Overview

A Level 2 Plumbing Apprentice will install, maintain and test different plumbing systems. You will develop the skills and knowledge of how to install, maintain, test and commission all types of domestic hot and cold plumbing systems, including heating systems. You will learn to accurately plan and prepare complex plumbing installations, such as complete bathroom suites and hot water cylinders, to the highest standard in accordance with current building regulations.

Topics include:

Develop a knowledge of current safe working practices and communication within building engineering services
Learn the skills and knowledge for both hot and cold water systems and understanding the diverse materials used within the trade
Develop skills and knowledge for the installation of domestic heating systems, including maintenance
Understand and apply domestic above ground drainage installation and maintenance techniques
Learn and develop the art of complex pipe bending skills for various materials, including low carbon steel and copper
Develop knowledge and confidence in across plumbing procedures, including commissioning tests for all plumbing systems

Example job roles include: Plumber/Assistant Plumber/Heating Engineer.

Achieve:

IFA Level 2 Plumbing Apprenticeship
If required: Functional Skills (English, Maths)

Next steps… Some Apprentices go straight into employment OR progress onto a Level 3 Plumbing Apprenticeship.

Entry Requirements

Every employer is different and therefore the entry requirements can vary. As a guide, you ideally need GCSE grade 4 in English and Maths and in some cases ICT. However, we will work with you and provide additional support to help you achieve their requirements, either prior to your Apprenticeship via a pre-Apprenticeship or during the delivery of your programme.

Facilities

Apprentices have access to all facilities across college. A Plumbing Apprentice will benefit from the use of our purpose build Construction centre. Further facilities include the college Learning Resource Centres and the College Gym.
Have a question?

If you have questions or would like to speak to someone, our team of Customer Service Advisers can help answer your questions or direct your enquiry to the correct team.
Speak to us today on 01392 400500 or email info@exe-coll.ac.uk.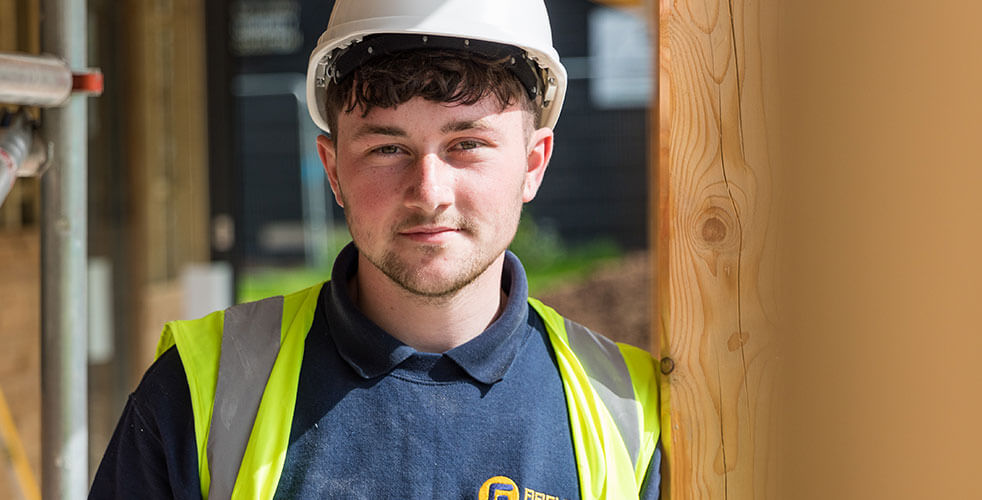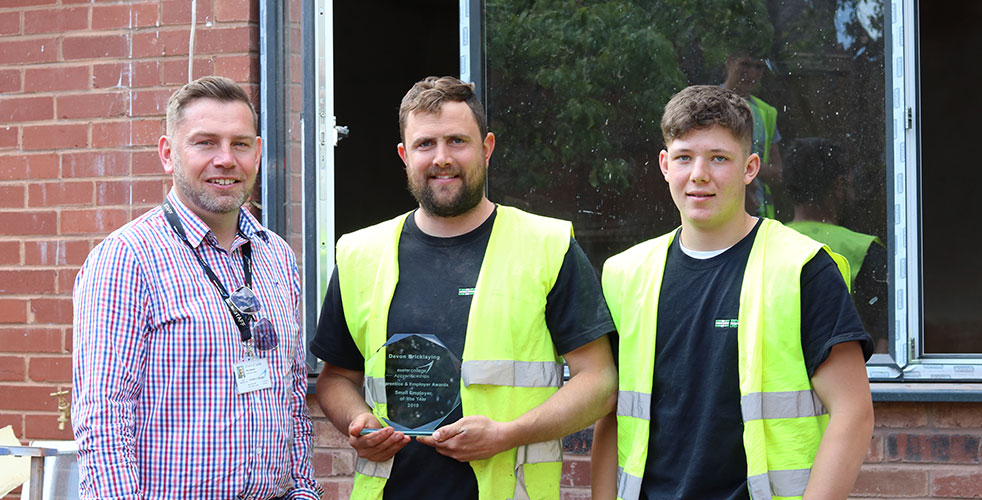 What our students think?
"My Grandad was a carpenter and so from a young age I have always wanted to be a carpenter too. I thought doing an apprenticeship was the best way to get into the trade. If you prefer to be hands on then this course, or any construction course, is perfect, as you are active all... Read more >
I would highly recommend any business to take on an apprentice to benefit future generations. As a former apprentice, I really value the apprenticeship scheme and recognise the importance of offering real life, hands on experiences for new apprentices. I have employed two apprentices who have both been very hard working and dedicated to the... Read more >
Level: Level 3
Duration: Up to 30 months.

Level: Level 3
Duration: Up to 12 months

Level: Level 4
Duration: Up to 24 Months