Painting and Decorating – Intermediate Apprenticeship
In this Apprenticeship you will be working in domestic and commercial properties and undertaking the decoration and protection of buildings.
Course Type Apprenticeship
Subject Area Construction and Trades
Qualification Apprenticeship
Study Mode:

Part Time Only

Course Level Level 2
Location Construction Centre
Course Length 36 months
Overview

In this Apprenticeship you will work in domestic and commercial properties, undertaking the decoration and protection of buildings. This is a Level 2 Apprenticeship – you will be classed as fully qualified on completion (please note, there is no Level 3 Apprenticeship).

Painters and Decorators operate in domestic and commercial properties and undertake the decoration and protection of buildings. Properties include houses, schools, offices, hospitals factories and construction sites. Working internally or externally they work individually and/or as part of a team applying water-borne and/or solvent-borne paint coatings and wallcoverings. They have good knowledge of paint coatings and wallcoverings and understand and comply with statutory, safety and environmental requirements. They are responsible for their own work achieving a high quality finish at the appropriate pace. They are good problem solvers and communicators and are able to interact effectively with colleagues, clients and associated trades. You could play a key role in transforming residential, commercial and industrial projects, or specialise in renovations or maintaining heritage buildings.

You will:

Gain practical skills and knowledge of access equipment and working platforms
Learn how to apply paint systems by brush and roller
Develop skills, such as spray painting, preparation of surfaces, applying preparatory, standard, digital print papers and wide width surface coverings

Choose this course if… you want to work with surface coatings and coverings to a high finish, carrying out work to both internal and external surfaces. Those looking to become a Painter and Decorator must be accurate, neat and on time.

Progression and careers: Once you have qualified, you could do an NVQ Level 3 in Decorative Finishing and Industrial Painting to improve your job prospects. With time you could become a team manager or supervisor and earn a higher salary. You could move into a related area of construction such as interior design, historical conservation, or set design. Alternatively, you could train in estimating or contract management. Some painters and decorators set up their own business. You could work as a subcontractor on larger projects and set your own day rates.

How much could you earn as a painter and decorator?

The expected salary for a painter and decorator varies as you become more experienced.

Newly trained painter and decorators can earn £17,000 – £20,000
Trained painter and decorators with more experience can earn £20,000 – £30,000
Senior/master painter and decorators can earn £30,000 – £50,000
Self-employed painter and decorators set their own pay rates*

Hours and salary depend on location, employer and any overtime you may do.

Entry Requirements

Every employer is different and therefore the entry requirements can vary. As a guide, you ideally need GCSE grade 4 in English and Maths. However, we will work with you and provide  additional support to help you achieve their requirements, either prior to your Apprenticeship via a pre-Apprenticeship or during the delivery of your programme.

Facilities

Learning resource centre
Refectory
Specialist Painting and Decorating Workshop

Additional Costs

You will need safety boots, overalls and recommended text books.
Have a question?

If you have questions or would like to speak to someone, our team of Customer Service Advisers can help answer your questions or direct your enquiry to the correct team.
Speak to us today on 01392 400500 or send us a message using our contact form: www.exe-coll.ac.uk/contact.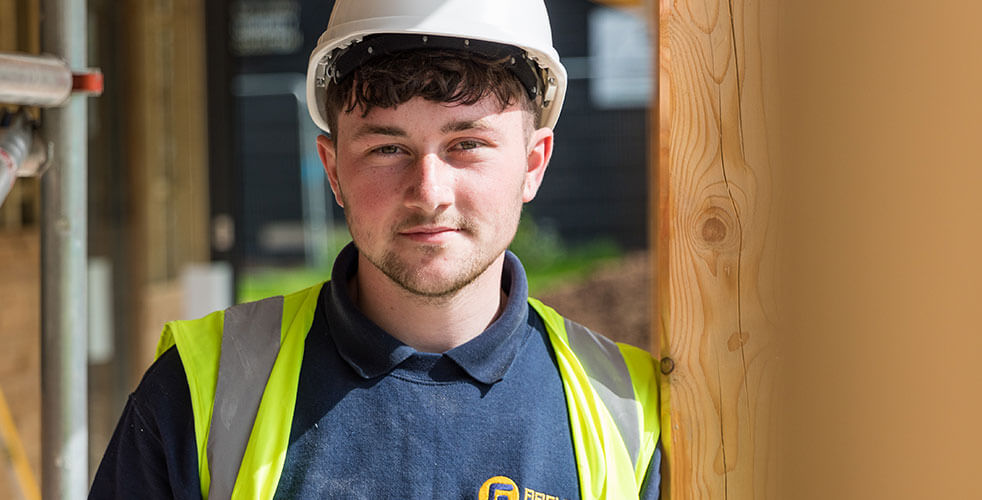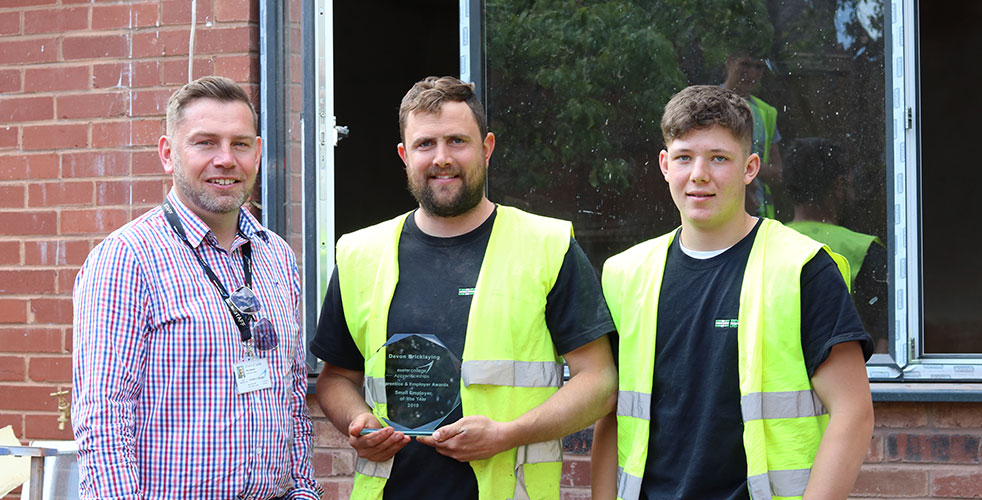 What our students think?
"My Grandad was a carpenter and so from a young age I have always wanted to be a carpenter too. I thought doing an apprenticeship was the best way to get into the trade. If you prefer to be hands on then this course, or any construction course, is perfect, as you are active all... Read more >
I would highly recommend any business to take on an apprentice to benefit future generations. As a former apprentice, I really value the apprenticeship scheme and recognise the importance of offering real life, hands on experiences for new apprentices. I have employed two apprentices who have both been very hard working and dedicated to the... Read more >
Level: Level 3
Duration: Up to 36 months

Level: Level 2
Duration: Up to 24 Months.

Level: Level 2
Duration: Up to 24 Months.