Childcare and Education
This course is aimed at learners who wish to develop their knowledge and skills working with children and young people aged 0-8 years. The course is designed to ensure that learners have the knowledge and skills needed to progress into employment or further study in the childcare sector. You will be assessed through external assessments and a substantial employer set project via practical assessments of skills.
Overview

You will be taught through a variety of techniques including lectures, discussions, group work and practical activities. You will gain the skills to communicate with your peers, staff and children, to develop a range of academic skills and produce coursework to a high standard. This course is the equivalent of three A Levels.

Much of the course is assessed through assignments and the professional practice units are assessed through work experience and production of a Professional Practice Portfolio (PPP). There are 750 hours of assessed work experience (over two years) which is a mandatory part of the programme. You will attend a range of organised work placements, working with a range of age groups including 2-3 years, 3-5 years and some experience of working with babies and key stage 1. There is also an externally assessed controlled assignment in both year 1 and year 2.

What topics will I study?

The course is divided into core and specialist units covering childcare related topics such as (but not limited to):

Child development from conception to seven years (Year 1)
Play and Learning

(Year 1)

Providing safe environments for children

(Year 1)

Observation, assessment and planning

(Year 1)

International Perspectives (Year 2)
Reflective Practice for professional development (Year 2)
Professional Partnerships in Early Years (Year 2)

You will:

Study a core set of knowledge, concepts and skills. You will learn about childcare and education contexts, how a young person develops and how children with special educational needs interact with education
Develop your English, maths and digital skills to industry standard and study specialist knowledge in specific areas
Undertake industry placements with employers in different settings. You will develop knowledge of the Early Years Foundation Stage and National Curriculum

What can I study alongside this course?

This full time course is studied on its own and cannot be combined with other courses.

Next steps: 

You can progress directly into skilled employment in the education or youth work sector. You can also progress onto higher education.

Entry Requirements

Standard entry requirements: 5 GCSE's including English Language and Maths at grade 4 or above. Learners progressing from a Level 2 course will need a BTEC Level 2 Diploma with a good Merit profile or Cache Level 2 achieved, along with English and Maths GCSE at grade 4 or above (or equivalent).

Subject specific entry requirements or recommendations: Learners must have enthusiasm and passion about working with children and young people.

Facilities

You will have access to learning resource centres and cafes. There are also specialist classrooms including craft and cookery.

Additional Costs

You will need to purchase your own equipment and it is optional to purchase a course book. A fee of approximately £355 (£195 in year 1 and £160 in year 2) is charged which covers a DBS check, work placement uniform, trips and professional development sessions over the duration of the course.

This further education course is free for all 16-18 year olds who are resident in the UK and the European Economic Area for the last 3 years. (You must be under 19 on 31st August in the calendar year that you start your course). For any fee-related queries or further information, please contact the Advice and Recruitment Team on 01392 400444.
Have a question?

If you have questions or would like to speak to someone, our team of Customer Service Advisers can help answer your questions or direct your enquiry to the correct team.
Speak to us today on 01392 400500 or email info@exe-coll.ac.uk.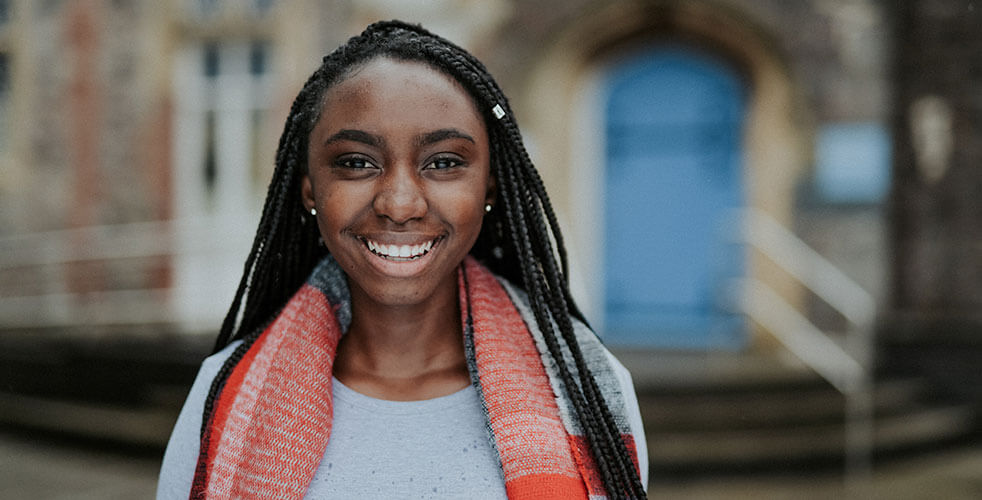 What our students think?
"I have enjoyed college life – meeting people and making new friends. I hope to go on to either the Level 2 Health and Social Care or Fast Track at Exeter College next. I would recommend Exeter College because it has a great support system for the learners which benefits young people – it is... Read more >
Level: Level 3
Duration: 2 years

Level: Level 1
Duration: 1 year

Level: Level 1
Duration: 1 year