Award in Management and Leadership (Unit 501)
You will strengthen and develop your knowledge of middle management by focusing on key management principles. 
Course Information
Course Type Adult - Professional
Subject Area Leadership, Management and Human Resources
Qualification CMI Award
Study Mode:

Part Time Only

Course Level Level 5
Location Future Skills Centre
Course Length 13 weeks
Start Date *Please see below
End Date *Please see below
Day *Please see below
Times 09:30-16:30
Fee £495.00
Reduced Fee
Course Code *Please see below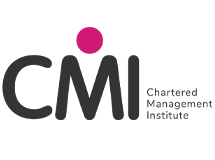 Overview

This Level 5 qualification in Management and Leadership is designed for practising middle managers and those aspiring to senior management who want to develop their core management skills such as managing resources, recruitment and information management. Designed for learners who want to develop or sharpen their professional edge and enhance personal effectiveness, learners will evaluate the impact of an organisation's structure and governance on management and leadership. They will explore theoretical models, management and leadership styles and approaches designed to promote a culture of mutual trust, respect and support. Learners who are aspiring to a higher management role may progress to roles such as operations manager, regional manager, or divisional manager.

Classroom delivery from experienced managers and tutors with activities included throughout to support learners in being able to complete written assignments.

Dates are as follows –

| | | | | | | | |
| --- | --- | --- | --- | --- | --- | --- | --- |
| Day | Start | Finish | Time | Weeks | Fee | Site | Course code |
| Monday | 24-Apr-23 | 25-Sep-23 | 09:30-16:30 | 13 | £495 | Future Skills Centre | P5PAMLE0/1/3 |
| Thursday | 02-Nov-23 | 08-Feb-24 | 09:30-16:30 | 13 | £495 | Future Skills Centre | P5PCMSU0/3/1 |
| Wednesday | 17-Apr-24 | 18-Sep-24 | 09:30-16:30 | 13 | £495 | Future Skills Centre | P5PCMSU0/3/2 |

Teaching and learning methods

Workshop based teaching and in computer suites for practice sessions. Sessions are delivered by highly qualified industry specialists.

Assessment is via practical work-based assignments provided by CMI. This ensures that you undertake work study which is relevant to your own organisation's context (if appropriate).

Modules and assessment

Providing an overview of the roles and responsibilities required for managers, the Award will develop the skills required for this level of responsibility.

Units:

Principles of Management and Leadership in an Organisational Context

Career options and progression

On successful completion of a Level 5 Award in Management and Leadership, a number of progression opportunities become available:

Enhance your professional status by upgrading your CMI membership
Progress to other qualifications at the same level (e.g. from Level 5 Award to Level 5 Certificate)
Progress to other qualifications at the next level (e.g. from Level 5 Diploma to Level 7 Certificate)
Apply to become a Chartered Manager

Learners who are aspiring to a management role may progress to roles such as: Operations manager, Department manager, Regional manager, Centre manager, Divisional Manager, Specialist manager.

 

Entry Requirements

Five GCSEs at Grade C and above although other relevant or prior work experience may also be considered as an alternative. Learners will need to have access to a PC with internet connection to access online resources and complete assignments. CMI application form and interview with CMI tutor required.

Facilities

Professional classrooms with access to IT equipment and variety of books, journals and online resources through the College Learning Resource Centre.

Access to computers at the multiple LRC locations.

CMI student membership for the course duration.

Additional Costs

None
Have a question?

If you have questions or would like to speak to someone, our team of Customer Service Advisers can help answer your questions or direct your enquiry to the correct team.
Speak to us today on 01392 400500 or send us a message using our contact form: www.exe-coll.ac.uk/contact.
Level: Level 3
Duration: 12 weeks

Level: Level 5
Duration: 50 weeks

Level: Level 3
Duration: 40 weeks