Health and Social Care Skills Accelerator Programme (HSSAP) 

Free workshops to launch your career
Our HSSAP workshops offer you multiple qualifications to develop core knowledge, skills and behaviours in employability, self-care and individual development.
Our workshops are the perfect stepping stone into a lifelong career and provide a variety of personal and professional development opportunities.
To be eligible, you must:
be 18 years old or over (or if under 18 NEET or at risk of becoming NEET (Not in Education Employment or Training)
live in Devon post code area
not be enrolled on any other qualification
be committed to ​learn and develop
have the right to live and work in the UK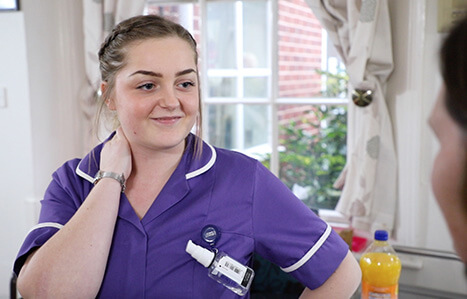 ---
HSSAP Workshops
Level 3 Coach and Mentor
Emergency First Aid at Work 
What's included?
Flexibility – offering you the flexibility to complete workshops at your own pace
Transferable employability and development skills, with CV and careers advice
Embedded Health and Social Care skills and behaviours across our workshops
Access to invaluable advice and experiences from Health and Social Care industry experts
Supporting you towards your next steps – whether that is an apprenticeship, higher education or employment within Health and Social Care
Embedded Maths & English up-skilling, if required
---
What is HSSAP?
The Health and Social Care Skills Accelerator Programme ('HSSAP') brings together a consortium of NHS Trust and Social Care Employers, FE and Training Provider Partners and Local Authority Partners within the Heart of the South West Transition Area to bring forward an enhanced programme of sector specific skills and training activity.
This qualification is funded by the ESF and a consortium of NHS Trusts and social care employers within the heart of the South West LEP as part of the HSSAP.
Contact Us
To view all our upcoming workshops, apply or find out more information, please follow the link. You can also find out more about this programme by emailing apprentices@exe-coll.ac.uk with the subject, HSSAP, or by calling 01392 400800.
---