Remote Learning Commitments and Expectations
This page is intended to provide clear guidance for Exeter College's tuition offer to learners during a period of time when students are accessing their ongoing learning from home, whether that's a national lockdown or one of the College's Flip Weeks.
On this page, you'll find the following information on our online tuition offer during these times:
Our commitments to learners
Our expectations of learners
Parent/Guardian advice on supporting online learning
---
Our Commitment to learners
During online teaching and learning, your online learning will:
Follow your usual timetable with your usual teachers as far as possible
Consist of a range of learning activities, including live online interactive lessons and tasks/ assignments set by your subject specialist teachers
Give you clear instructions of guided learning tasks and the opportunity to get regular feedback
Give all learners access to support for wellbeing offered by the Student Experience Hub including the offer of 1:1 virtual sessions with our well-being advisors.
Support as many learners as possible with a device if they do not have access to one at home, including access to specialist equipment as appropriate. Those needing to access a computer or other specialist equipment for their learning can email CV19accessIT@exe-coll.ac.uk to request this.
Offer 16-19 students with SEND bespoke learning packages tailored for their individual needs. This will include providing access to learning onsite if required.
Include live sessions with personal tutors for 16-19 year olds as part of our Personal Development Programme, including 1:1s and activities to support your well-being and progression. In addition, all learners have access to regularly updated Personal Development online resources and support available on the Student Hub homepage and the Student Experience pages.
---
Our Expectations of Learners
During online teaching and learning, learners should:
Log into your lessons using our online learning platforms as directed by your teachers
Follow our online learning guide; engage with your teachers and tutors in the live sessions you attend and submit work set
Tell your teachers/tutor immediately if you need help or are having any trouble accessing the lessons.
Let us know if you are unwell and unable temporarily to engage with live sessions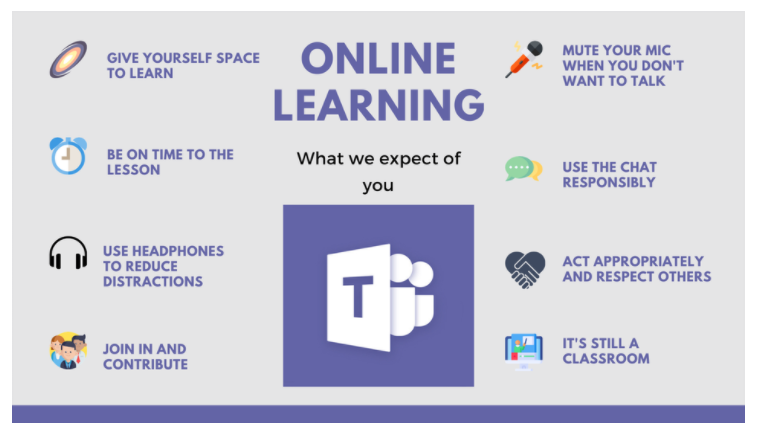 ---
Parent and Guardian Online Learning Support
If you're a parent or guardian of one of our 16-19 learners, we've put together the following advice to help ensure your young person makes the most out of online learning.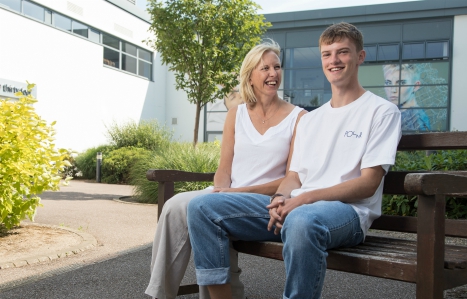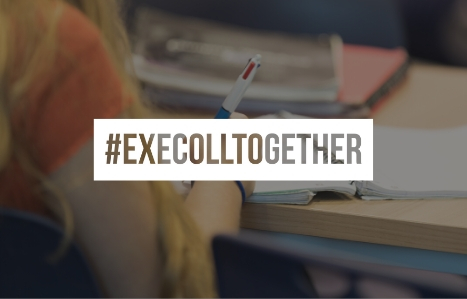 Encourage your young person to fully interact with their live sessions so that their days have structure and they maintain social interaction with their peers and teachers during lockdown
Please support us to keep your young person fully engaged with their learning right through to the end of the academic year. Latest guidance from DfE and Qfqual on the 13th January 2021 has been clear that assessments in place of exams will be as late as possible to give all learners maximum time to progress. Therefore, your young person is highly likely to be assessed on what they are learning online.
Encourage them to chat to friends on their course after lessons about homework and tasks set in the lesson. We know our learners miss doing College work together informally, and talking about their learning with each other helps their progress as well as keeps them feeling connected. Encourage them to try ways to keep their study buddy groups going virtually using video chat etc.
Remind them to take breaks, especially in the evening and weekends. Online learning is tough for everyone and it is easy for learners to end up spending too long on screen time, especially when lockdown makes other choices limited.
Reassure them if they are worried about what lockdown means for their qualifications or progression. We know this is worrying for students and parents (and teachers!) at the moment when we have very limited information. As soon as we have details about what assessment without exams means this year we will support them through it. Learners just need to keep engaging with their learning so that they are in the best possible position for whatever assessment looks like at the end of the year.
Encourage them to engage with our student Experience Team's wellbeing support if they are feeling lonely or isolated; they will have an email every week with a schedule of different wellbeing informal activities they can take part in.
Tell us if you are worried about your young person. Their personal tutor's email address is available on the Parent Portal.